Individual Breakfast Pastries with Basil Creme fraiche, ham, eggs and tomatoe – these Breakfast or Brunch Pastries are ideal for any special occasion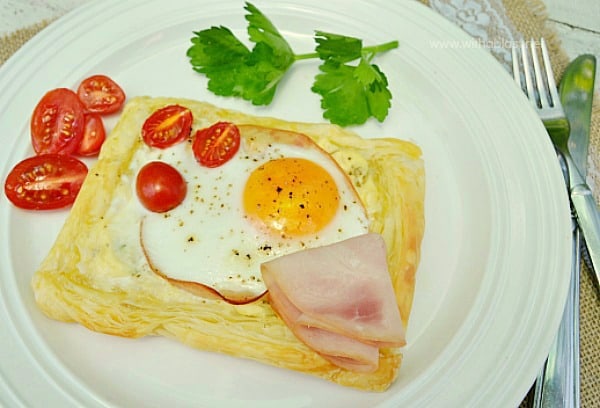 Looking for a breakfast idea for a special morning ? Valentines Day ? Then these Individual Breakfast Pastries are perfect.
I have to say that the fresh Basil Creme Fraiche makes this dish a winner. So tasty and full of flavor !
It also helps that the Egg does not turn the pastry into a soggy mess, even though the Egg is placed on top of a piece of Deli ham.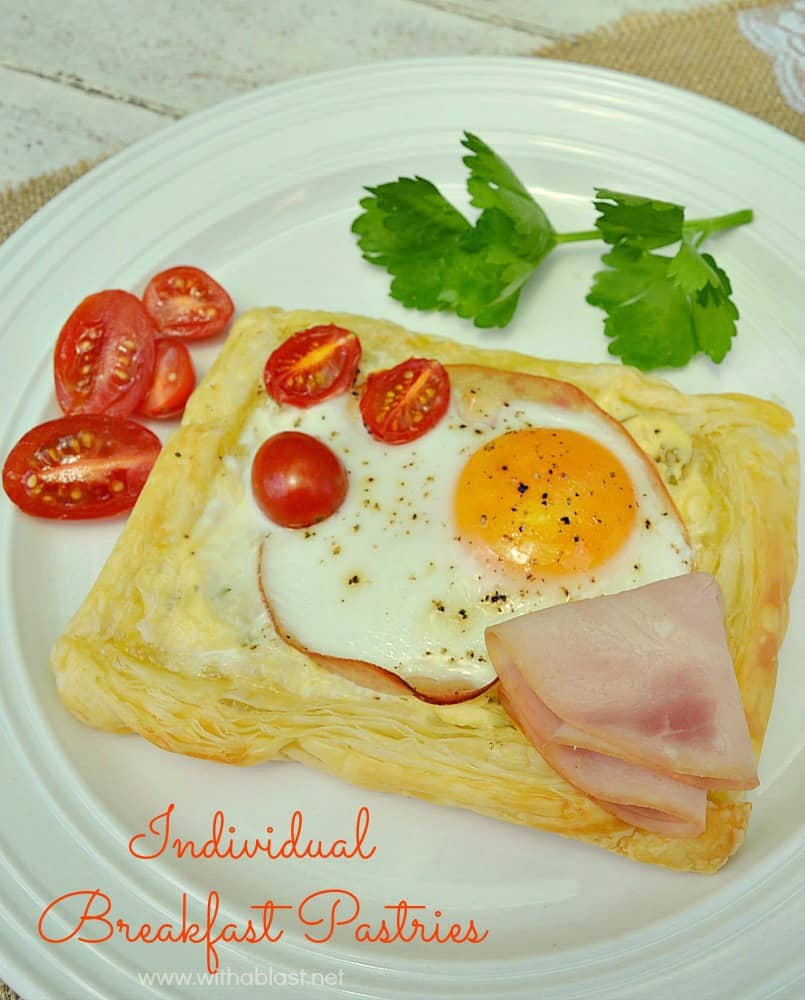 These individual Breakfast Pastries are so quick to put together (as long as you remember to defrost the puff pastry overnight!).
All in all, it takes under 40 minutes, and you will still have time to get all the other breakfast goodies ready whilst the Breakfast Pastries are baking.
By "all other goodies", I do not mean a lot ! Maybe some freshly squeezed orange juice, fresh fruit and yogurt in a small bowl, and maybe you already have an idea of any extras !
You can add more Tomatoes to bake with the Pastries, or you can go half and half as I did with some baked, and some served fresh on the side.
Mother's Day ?
I know it is still a few months before Mother's Day, but do you not think this would be perfect to surprise your Mom with ?
I know my late Mom would have loved this, not as breakfast though, she was more of a bruncher, as I am, by the way.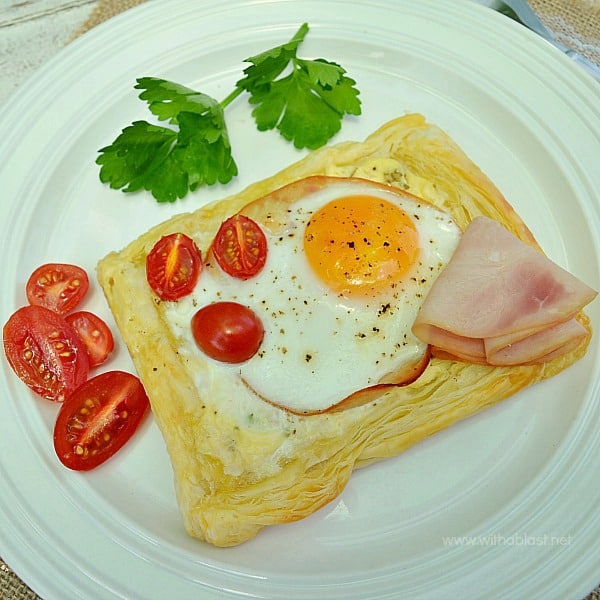 Well, whomever you decide on treating with these individual Breakfast Pastries, it is sure to be enjoyed by all, so go on ahead and surprise the whole family on Valentines morning.
(Heart shaped pastries would be extraordinary on Valentines Day – just an idea !)
More Breakfast recipes you might like:
Individual Breakfast Pastries
Yield: 4 Servings
Individual Breakfast Pastries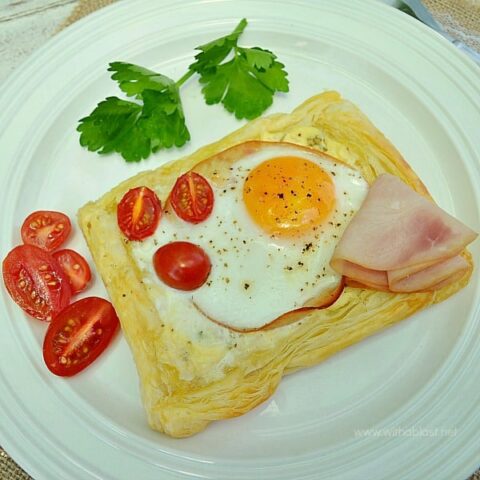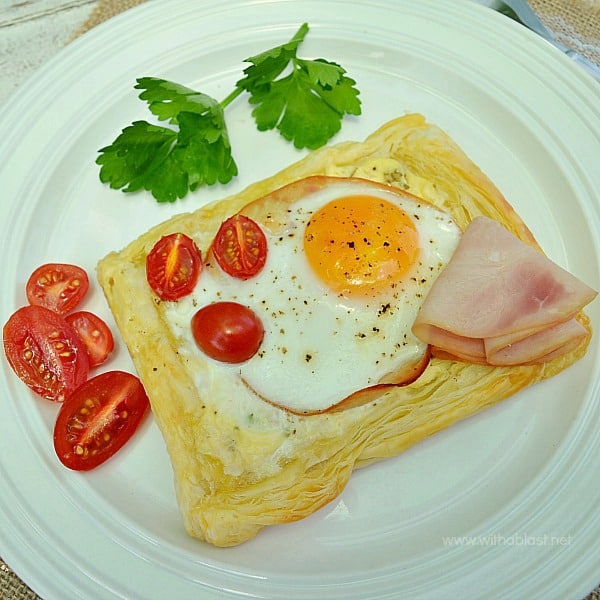 Individual Breakfast Pastries with Basil Creme fraiche, ham, eggs and tomatoes, these Breakfast/Brunch Pastries are ideal for any special occasion
Ingredients
1 Roll Frozen Puff-Pastry, defrosted
1 cup Creme Fraiche
1/4 cup Basil, finely chopped
8 Slices Deli Ham
4 Eggs
Salt and Pepper, to taste
1/2 cup Cherry Tomatoes, halved, whole or a combination
Instructions
Pre-heat the oven to 200 deg C (400 deg F) – line a baking sheet with baking paper

Roll out the Pastry and cut into 4 pieces – make a slit, about 10 mm from the edges and fold over to form a

wall

Place on the baking sheet – bake 15 minutes until almost done – remove from the oven and gently press down on the puffed centers [very lightly]

Combine the Creme Fraiche and Basil – spread over each Pastry center

Top with one slice of Ham and break open an Egg onto each piece of Ham – season to taste with Salt and Pepper

Add 2 or 3 Cherry Tomatoes – bake another 10 -15 minutes or until the Egg is done to your preference
Nutrition Information
Yield
4
Amount Per Serving
Calories

901.2
Carbohydrates

53.8g
Protein

24.3g
Serve immediately with an extra slice of Deli Ham and more fresh Cherry Tomatoes.
LINDA