Heat-Resistant Pot Stands (DIY) – An easy mod-podge/decoupage craft, which is useful in the kitchen and make lovely gifts too.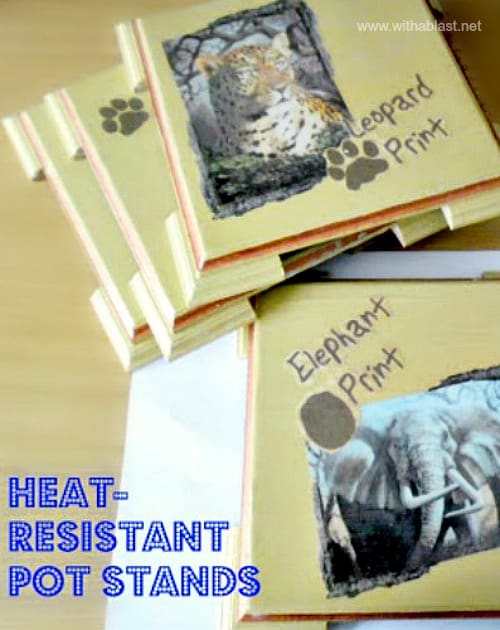 Besides, making candles, one of my other favorite craft hobbies is decoupage and making these Heat-resistant Pot Stands are always a joy.
I have several completed projects and even more which I have bought supplies for already, but just can not seem to find time to get to them.

My counter tops are all Formica, which is definitely not heat-resistant. Now, I have bought some Pot Stands over the years. But only when I see one that I really like, which is not often, as most Pot Stands tend to look more or less the same.
When I am cooking, there is always a pot that needs to be removed from the stove to the counter. I usually place a pot holder (the fabric kind) or even a dish towel under it.
Something else I also like to do is taking food in hot serving dishes to the dining table. These Pot Stands are perfect – and you can make them to suit your theme or color co-ordination etc.
These also make lovely gifts!
Any picture (scrap-booking has loads of lovely different ones) will do, however, the thinner the paper, the less coats of decoupage (mod-podge) will be needed.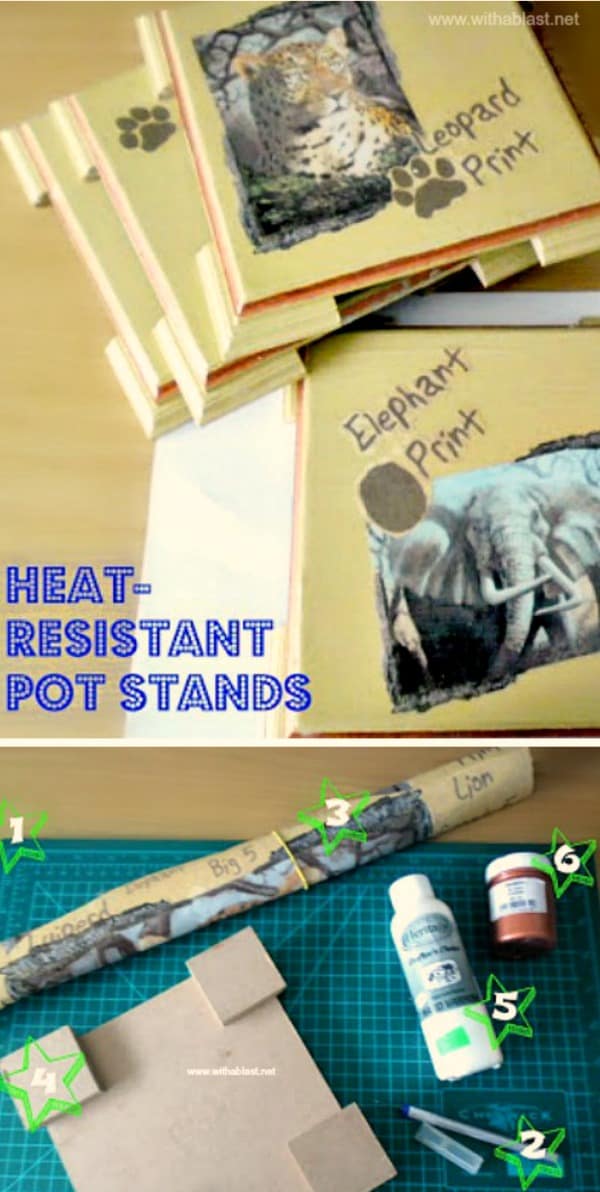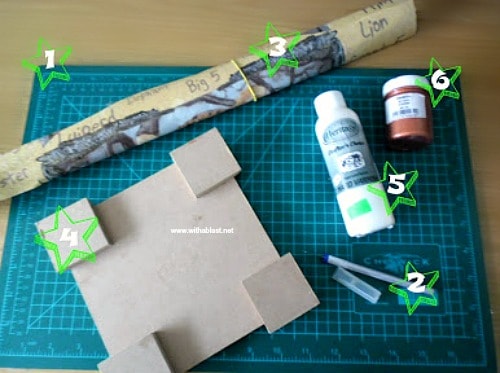 List of supplies needed to make heat-resistant pot holders:
1.) Craft cutting mat
2.) Craft knife
3.) Sheet of paper with pretty pictures – I used a sheet with our BIG 5. (different sheets are available from craft stores with a multitude of themes)
4.) A plain pot stand – also available from craft stores (very cheap)
5.) Decoupage, mod-podge, varnish *******see note below*******
6.) Craft paint – I used a creamy color as base and a metallic copper for the "rim"
******* The first few layers can be done using standard decoupage or mod-podge. But the final 3 or 4 layers must be done with a HARD VARNISH which is HEAT-RESISTANT. This is slightly more expensive than the standard, but not much******
Start off by painting the plain pot stand in a color you prefer – the background – I used a creamy color
I painted a little rim with Metallic Copper as well – craft paints usually dries very quickly .. therefore I always do the painting before I start cutting my pictures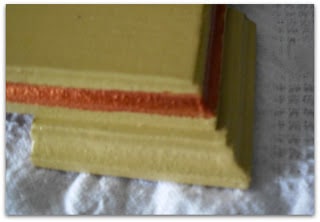 It is always better to cut pictures which will be used with a craft knife, makes a cleaner and softer cut than scissors. Best still – if you can "tear" a picture – but that technique will have to wait for another day.
Once the pictures are done, paint a layer of decoupage/mod-podge over the base as well as a layer at the bottom of your picture. Place them where you prefer on the pot stand. (a note here: if you stick one picture over another – partially as I did – you will need more layers of decoupage)
Use a rubber roller or your fingers to rub out any air bubbles on the picture – starting from the center and rubbing outwards.
Now, you can start the decoupage layers – my paper was quite thick – I used about 8 layers, waiting 20 minutes in between layering. (once you can not feel the outline of the pictures anymore and it feels smooth – you can stop layering)
As this needs to be Heat-resistant, you then need to add another 3 or 4 layers of Hard Varnish. It has to be heat-resistant – not all hard varnishes are heat-resistant – please read the label.
The project is now done, but, unfortunately the heat-resistant varnish needs at least 7 days to "cure" before using.
I am thinking of making a few for Christmas, if you have the same idea (or for any other day/gathering) remember to make it at least 7 days before needed.
LINDA