DIY Gold Vase and Candle Holder is an easy (under 30 minutes!) spray painted craft which will add two lovely pieces of decor anywhere in your home.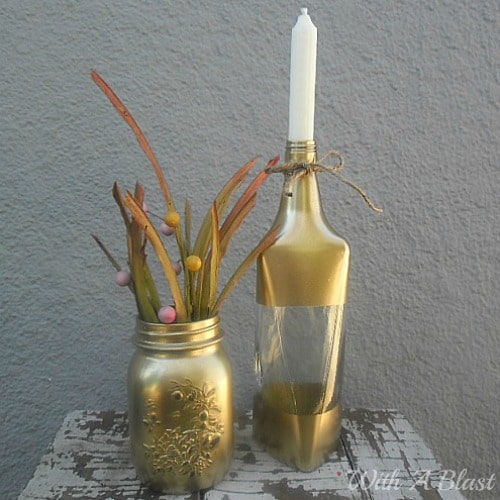 I am not too much into Gold, but my dining room has quite a bit of gold teamed up with maroon. This will change soon, however! and then, of all places, my hallway !
Yes, lots of color going on their and Gold is one of the accent colors. That is also exactly where this Gold Vase and Candle Holder will be placed.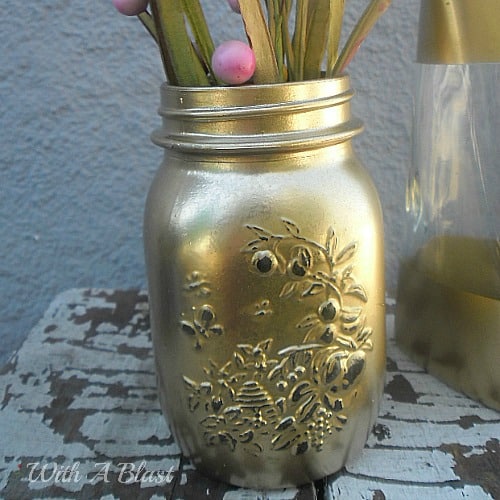 I have a small console type table in the hallway, which is the most used area used in our house. In South-Africa we have something called loadshedding.
That is where certain areas at pre-set times, have a 2 hour electricity cut to bring down some of the pressure on the electricity stations and also to help cut-outs in bigger areas.
Seeing as the hallway is like the central part of the house, I want a candle within easy reach, hence today's crafty post. I made the vase to look like a set – this is now all on the small console table.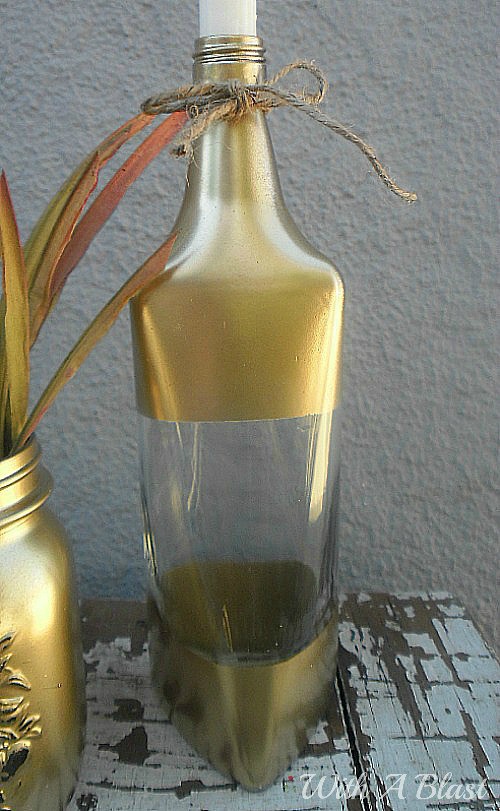 We do have a specific place where we keep the candles, which we also only use until hubby gest to the generator which supply power to everything in the house, with the exception of the geyser and the electric stove.
If, and it's usually the case, the electricity is down for longer, we have a gas powered geyser in one of the showers and also a gas stove. Which I use all the time anyway, except for the oven – I prefer my electric stove's oven.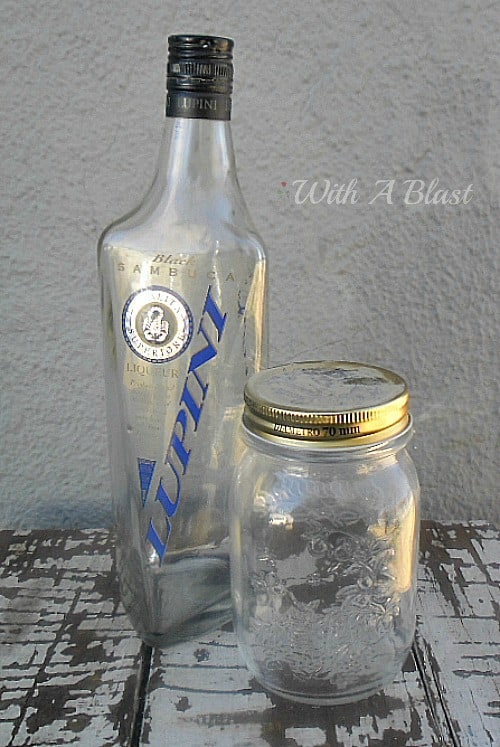 Right, my blahdie, blah is over – above is how I started out ~ a canning type jar and an empty Black Sambuca bottle. Don't you just love the shape of the Sambuca bottle ?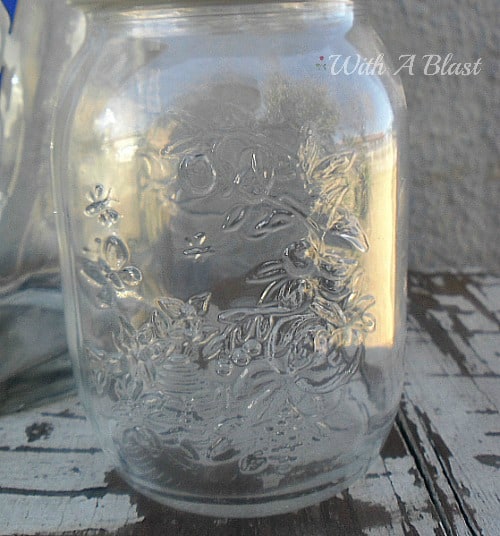 And I love the ridgy flowers, butterflies and fruit on the canning jar. I removed the stickers from the Sambuca bottle, cleaned both the bottle and the jar and started spraying.
I spray painted the jar all over and then (after trying to sand down the ridges, which made scratches on the jar as well), I made some touch-ups and then used an earbud and acetone to distress the ridges a little. Note to self : acetone works better than sanding paper !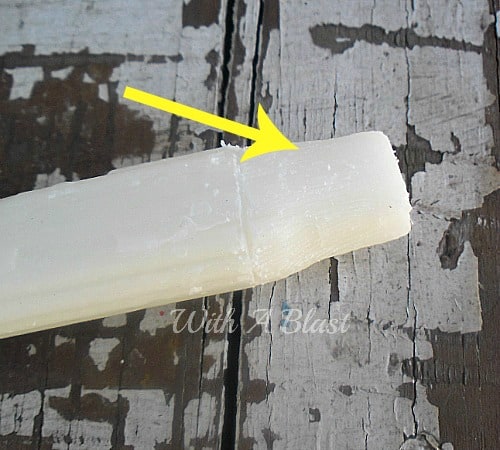 DIY Gold Vase and Candle Holder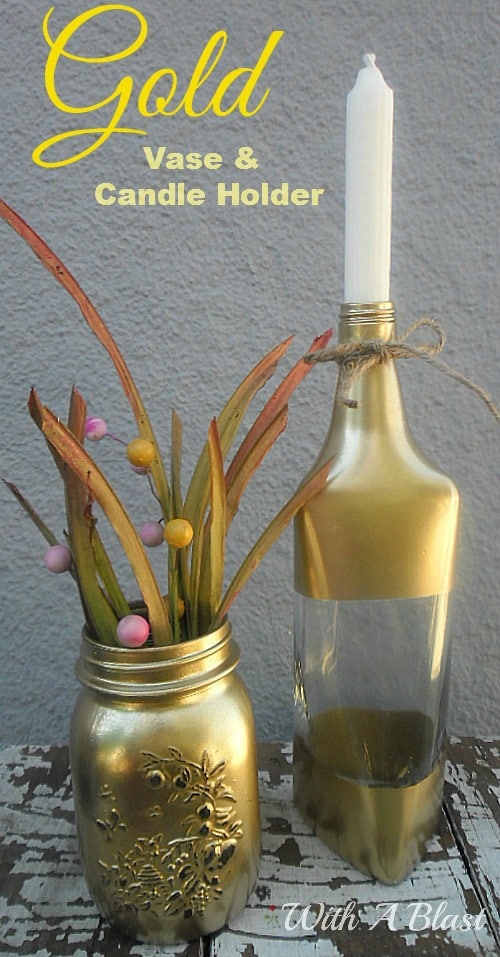 And on a last note – the candle did fit into the bottle opening and seemed snug, but I wanted to make sure the candle stays in the bottle. Some scraping off at the bottom of the candle and now I am sure it is as secure as I can have it.
LINDA
You Might Also Like: