Framed Closet Doors (Duct Tape Crafts) is a quick, easy and inexpensive way to "frame" boring closet doors with Duct Tape. So many textures and designs to choose from!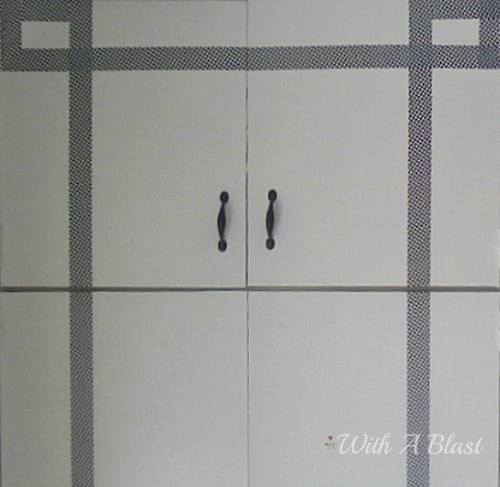 Here is another update of Cheri's bedroom ~ simple, quick and easy ! Framed Closet Doors , using Duct Tape, transformed the closet way more than it looks on these photos.
Above is the upper part of the closet. The closet doors received two new coats of white paint. And the handles were spray painted to match the handles we have on the DRESSER , which I shared a week or so ago.
And the rest is thanks to Duct Tape !
The bottom part of the closet doors. At first I wanted to frame each door, the 2 small and 2 larger, using this same pattern.
But I am glad I decided against it as the doors would have been way too busy !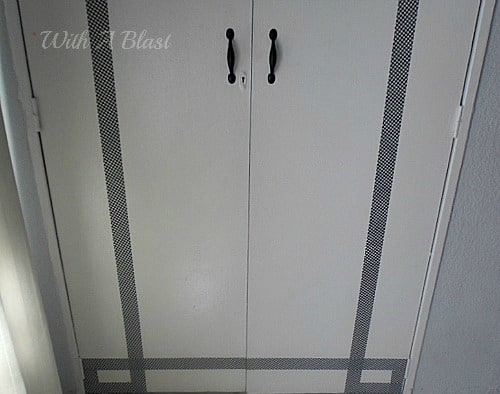 A close-up of the Duct Tape pattern we have used (Houndstooth). Also notice how we tucked it over the edges between the upper and lower doors.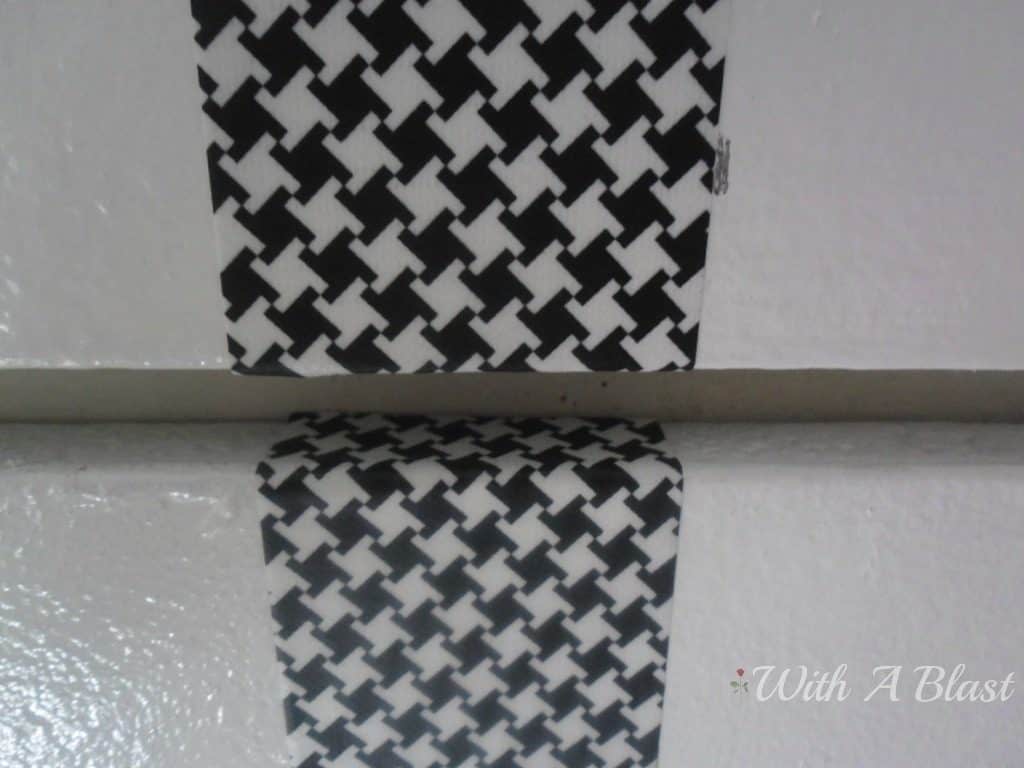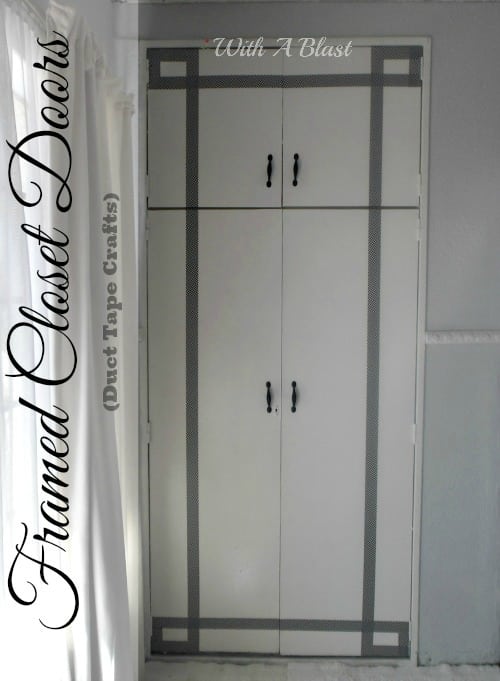 Another close-up of the corner pieces of the frame work.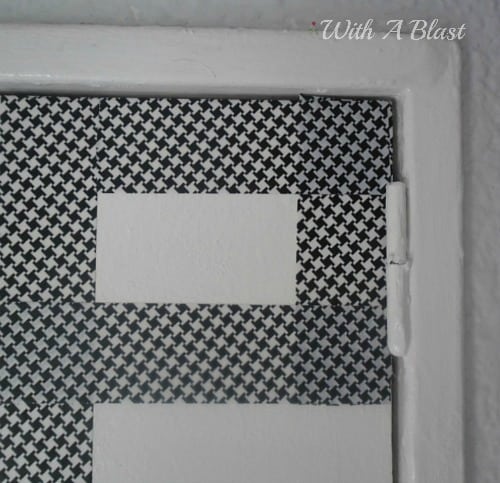 To tie in with the closet doors, I covered the light switch plate in the same Duct Tape as well. (or maybe my hands were just itching to do something more with the Tape!)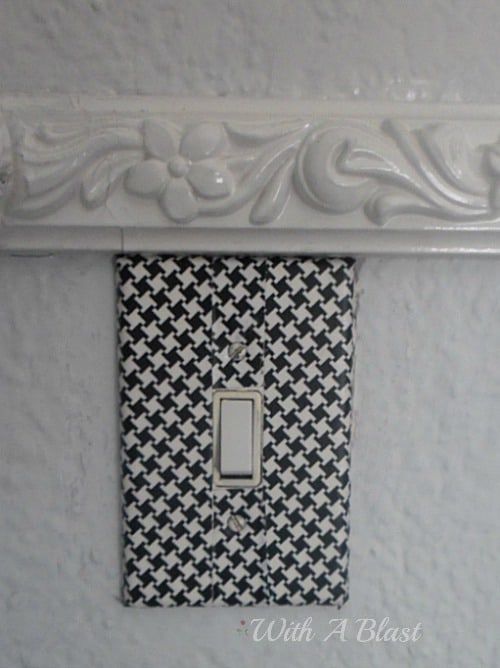 So close to finish up in this room ! A couple more updates (a.k.a. crafts/DIY's) and then we can start head on with the small living room next door.
Visit our DIY/Crafts page HERE for more DIY ideas !