Fall Centerpiece is such an easy, simple and quick decor piece to make combining DIY Candles, Burlap and Pine Cones in a basket or holder of your choice.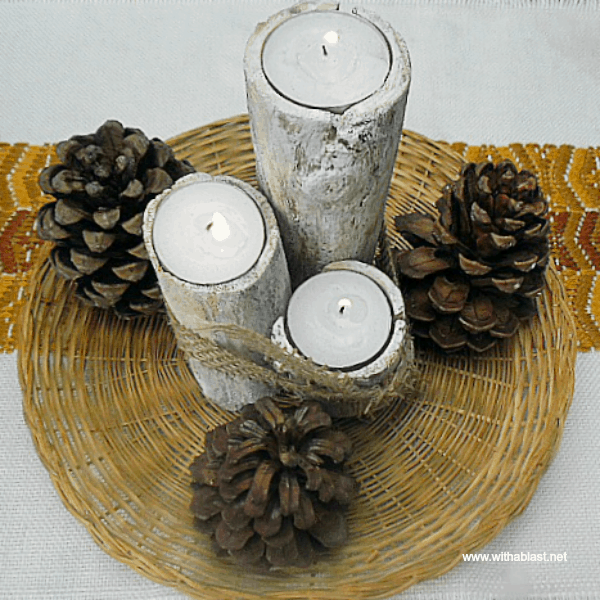 There is just something about candles I love ! This Fall Centerpiece took me literally minutes to put together ~ candles, pine cones, burlap and a paper plate holder as the base.

It did help though that I had these Branch Candle Holders already. But any type of candle would do if you like this easy arrangement.
Or you could just click on the link and make your own Branch Candle Holders !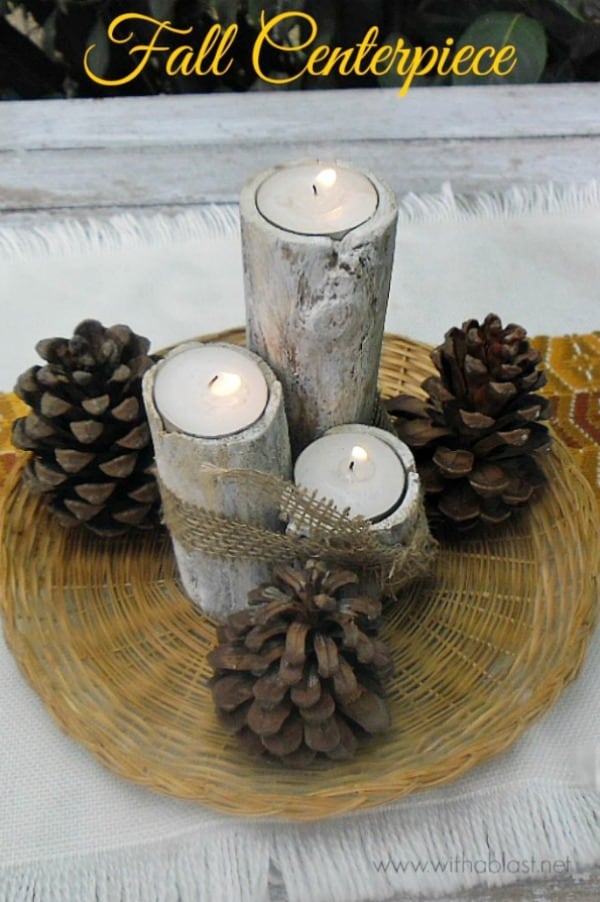 I mentioned to my daughter and her fiance some time ago that I was looking for pine cones and they told me where I could find some.
Well, I never got around to it, and was pleasantly surprised when her fiance brought me a whole bag of the pine cones not long after I mentioned it to them.
Wasn't that sweet of him ? I sure think so ! He drove past it, made a turn around and picked a bagful of pine cones for me.
One awesome thing of young people – they still have their memory intact (or most of the time, I should say!). I would have forgotten about it within a day.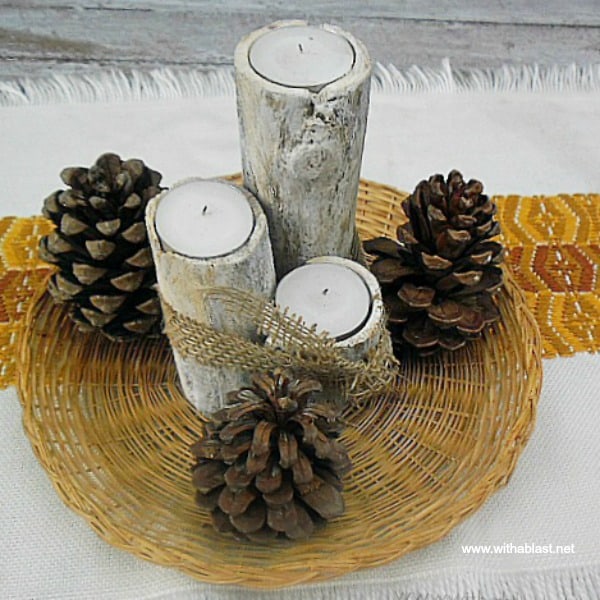 Fall Centerpiece
I tied the 3 Branch Candle Holders together with a narrow piece of Burlap, placed it on the paper plate holder and added 3 pine cones. For some reason I like the front pine cone more upside down than the other two !
I still have a bagful of pine cones which I already have so many plans for at Christmas time. And then of course I have the smaller ones [bought at the craft store] which I have already put aside for some cute crafts.
LINDA