Absolutely delicious ! A basic recipe for Easy Beef Lasagna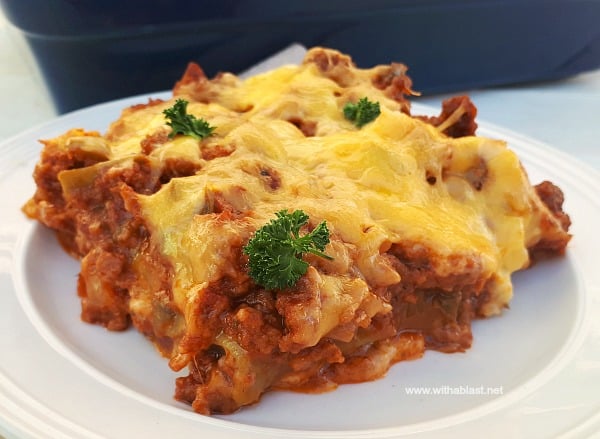 Easy Beef Lasagna is one of the, very few, dinner meals we most often repeat on our monthly menu. The kids loved the Lasagna since they were little and it is still their favorite as grown ups.

I have tried numerous Lasagna recipes ( specifically with Ground Beef ), over the years, but this recipe is and will always be the number one choice.
When we just got married, many, many moons ago, I worked full time, even after the kids were born. And I did not have a lot of time trying out many recipes which I thought up myself. But, back in those days, cook books were huge and I started my collection.
If not for those books, my family may just have had to survive on cereal ! Just kidding, I wasn't all that bad, but cooking never used to interest me.
Strange how life turns out, right ? Now I actually blog about food, and I experiment by making up my own recipes.
Tomorrow is D day – my son's wisdom teeth (all 4 and 2 others !) extraction. I was fine until yesterday (I thought !), when I really started stressing. I do not like the idea of anesthesia. Fortunately, hubby could shuffle his clients and he can go with us.
I have never left my kids alone in a hospital – not even one minute, one of us were always there. And even though my son is 20, he is still my little boy and my daughter is still our baby-girl.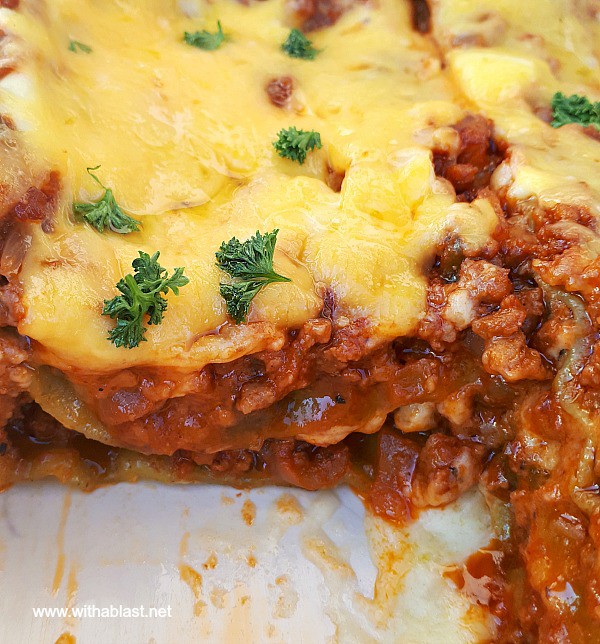 So, tonight we will take it easy, I have made the all favorite Beef Lasagna, which is also one of the most comforting foods ever !
I would say it is a very fitting meal tonight, me stressing ( not sure whether my son actually stresses about tomorrow ). It is a cold Winter's night in South-Africa and besides, I love an easy dinner recipe !
Step-By-Step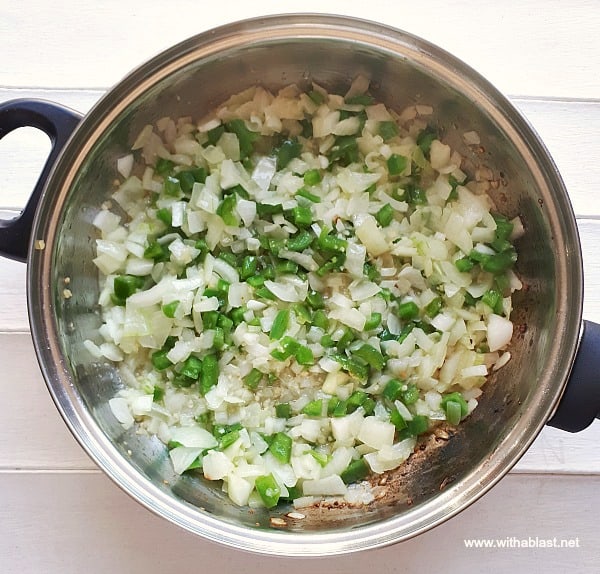 Saute the Onion, Pepper and Garlic in the Oil until soft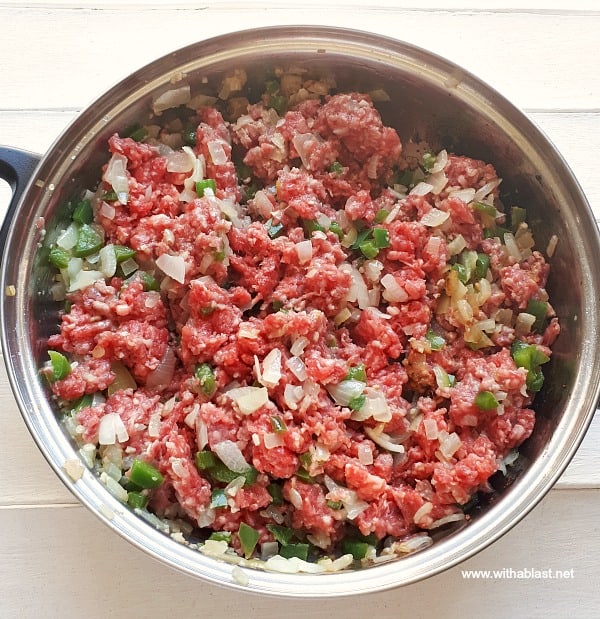 Add the Ground Beef and stir through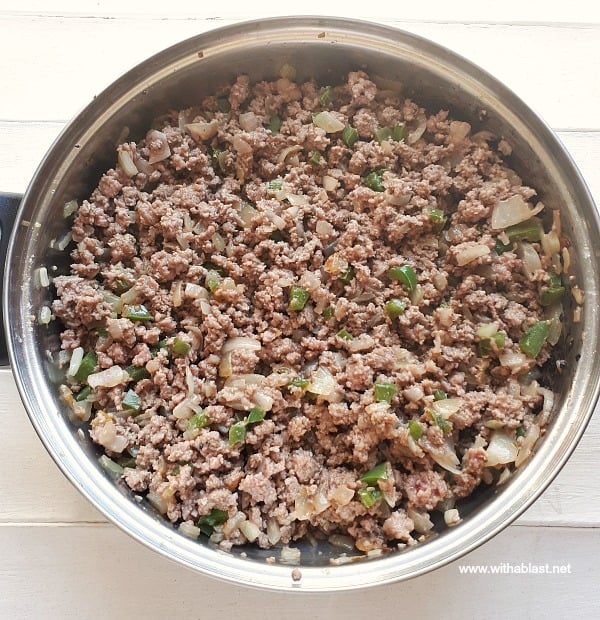 Cook until Beef is done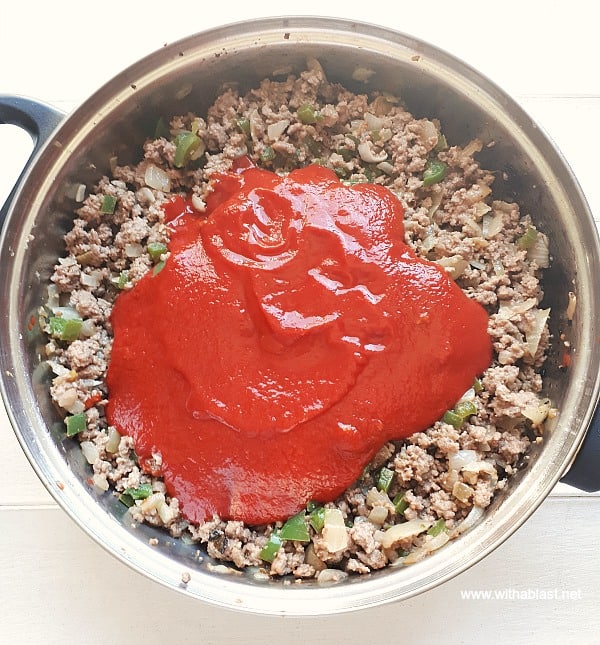 Combine the Tomato Paste, Sugar and boiling Water – add to the meat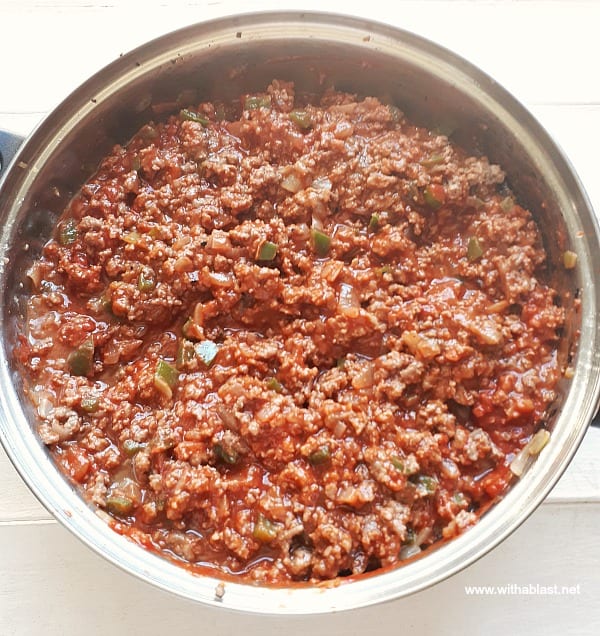 Stir through and simmer uncovered for 5 minutes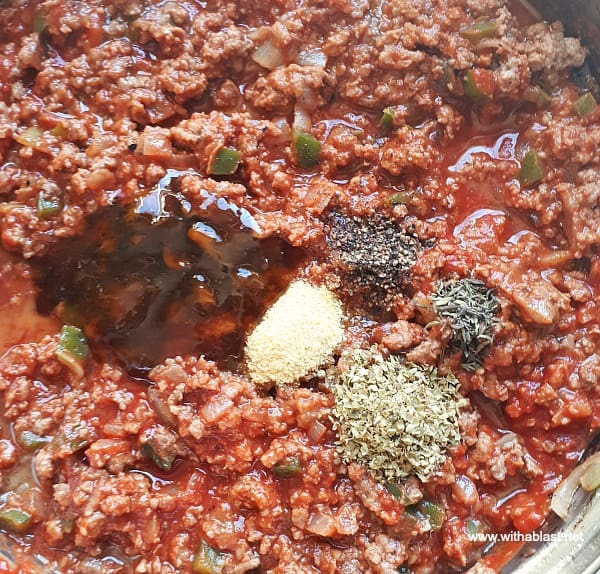 Add the Oregano, Seasoning, Black Pepper and Chutney – simmer another minute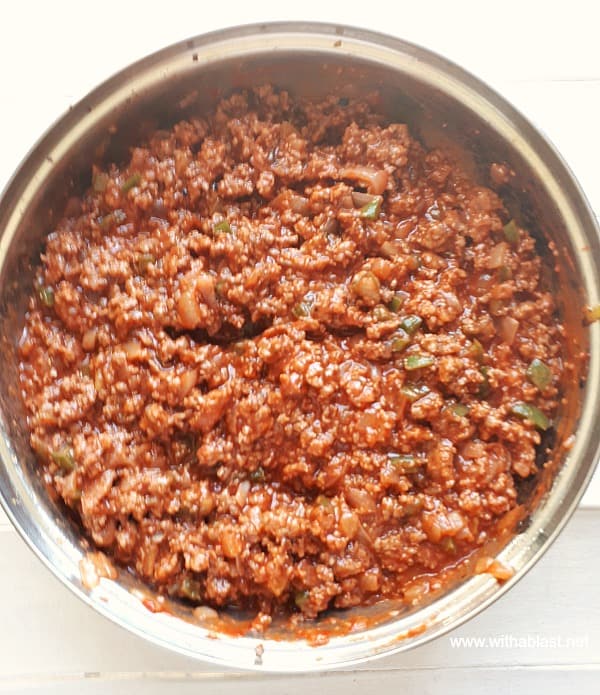 All ready to be layered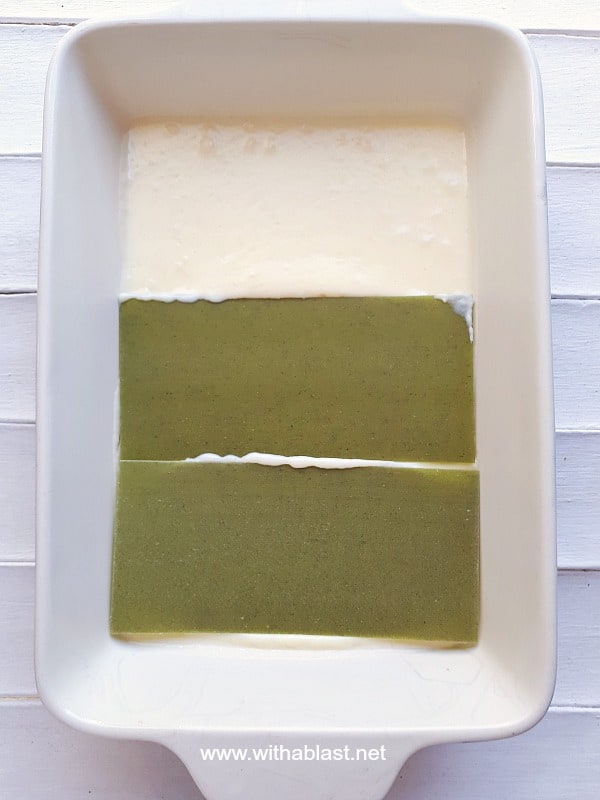 1/3 of the White Sauce on the base of the oven dish – arrange Lasagna sheets over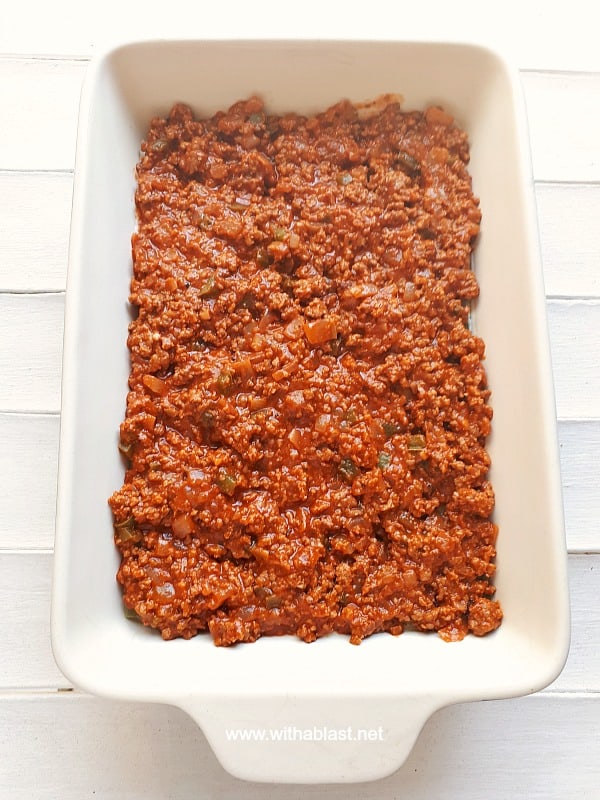 Followed by half the Meat mixture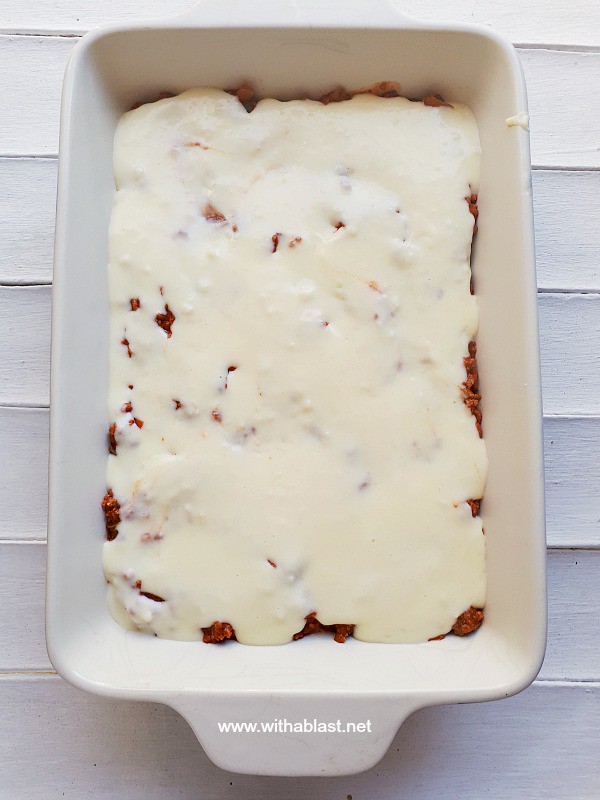 Another 1/3 of the White Sauce and repeat the layers ending with a layer of White Sauce
Sprinkle over the Cheese and continue the recipe Instructions as below
NOTE: I have used this 30 minute "waiting" period since the first time I made Lasagna – no need to cook the sheets first and also not an oven on for ages. The sheets soften in the White sauce and Meat mixture during the 30 minutes and cook completely soft in the 25 minutes in the oven.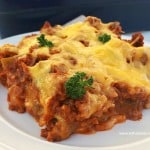 Easy Beef Lasagna
Absolutely delicious ! An easy, basic recipe for Beef Lasagna
Ingredients
250

g

Lasagna Sheets

Spinach or Plain ( 8 oz )

2

Onions

chopped

1

Green Bell Pepper

chopped

2

t

Fresh Garlic

crushed

1

TB

Oil

750

g

Lean Ground Beef

( 1 1/2 pounds )

2

cans (115g each)

Tomato Paste

2

t

Sugar

3/4

cup

Boiling Water

1/2

TB

Dried Oregano

1

t

Seasoning

Aromat or Fondor

1/2

t

Black Pepper

1/4

cup

Chutney

Salt

to taste

1/3

cup

Butter

1/3

cup

Flour

3

cups

Milk

1

cup

Cheddar Cheese

grated, Plain or White Cheddar
Instructions
No need to switch on the oven yet (see step 7 and Note above recipe ) – Spray a 20 x 30cm ( 9 x 12 inch ) oven dish with cooking oil

Saute the Onion, Green Bell Pepper and Garlic in the Oil until soft. Add the Beef and stir-fry until brown

Meanwhile, mix the Tomato Paste, Sugar and Boiling Water – Add to the Meat mixture – stir well and let simmer 5 minutes

Stir in the Oregano, Seasoning, Black Pepper and Chutney – simmer another minute – season with Salt

In a microwave-able measuring jug (at least 4 cups capacity), melt the Butter in the microwave oven – add the Flour and stir until a paste has formed – add the Milk (little at a time) to the paste, make sure to scrape the sides and bottom. Microwave the White sauce mixture until thick – stir every few minutes to prevent lumps ( you can also make the white sauce on the stove top )

Pour 1/3 of the White sauce on the bottom of the prepared oven dish, followed by a single layer of Lasagna sheets, 1/2 of the Meat mixture over the Lasagna sheets, repeat steps ending with a layer of White sauce. Sprinkle over the Cheddar cheese. Set aside for 30 minutes

As soon as the Cheddar is sprinkled over the top – Pre-heat oven to 180 deg C (350 deg F)

After 30 minutes, place the dish in the oven and bake for 25 minutes until the Cheese is melted

Remove from oven – let stand for 5 minutes
Recipe Notes
Recipe slightly adapted by me from GESINSKOS
Serve with a dinner roll and a side salad or two.
LINDA
You Might Also Like: