Re-purpose an old empty can and turn it into a useful Coffee Spoon Holder which you can keep close to your coffee making station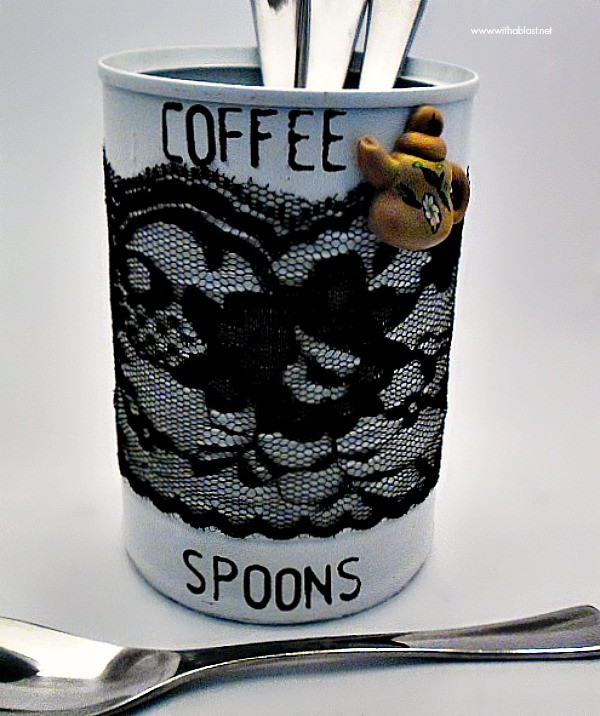 Our "Coffee Station" is on the other side of the kitchen as to where we keep all the cutlery.
Since I moved everything, everyone was complaining about the extra distance now needed just to get a spoon for their coffee !
Personally, I think 3 meters that way and 3 meters back can only do all of us good. But, then again if one can not have comfort in your own home, what's the use ? (Yes, even only having spoons close ! ).
For the past few years I had my spoons close to the kettle, coffee, tea and all the other paraphernalia. I had a cute little glass jar which the spoons were kept in.
Most of the kitchen's mini make-over is done by now. And I started sorting through the mess left behind, only to find my glass jar broken.
You will notice that re-purposing cans are all over the internet now. I thought, let me give it a go and see what I can come up with to suit the new color scheme of the kitchen.
Now, normally, I am not a lacey, frilly kind of person. However, when I saw this black lace ribbon, I liked it straight away !
Had no clue what I wanted to use it for and only bought a meter. Ok, I do have a thing for ribbon ..if I like it, I buy, without even knowing what it'll be used for !
Coffee Spoon Holder
Here's what I did to make this Coffee Spoon Holder :
A standard sized can which I sprayed inside and outside with white gloss spraypaint.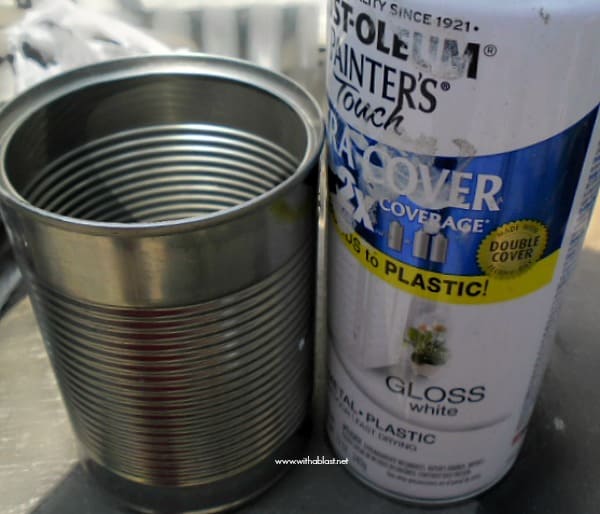 I then used a stencil to roughly (see the letters are a bit "broken") write, using a permanent marker, Coffee on top and Spoons at the bottom.
A quick spray over the words with a clear spraypaint – because permanent is not always permanent especially markers!
For the black lace, I sprayed Adhesive glue to one side and wrapped the lace around the can. to top it off. And a tiny coffee/tea pot was glued over as well.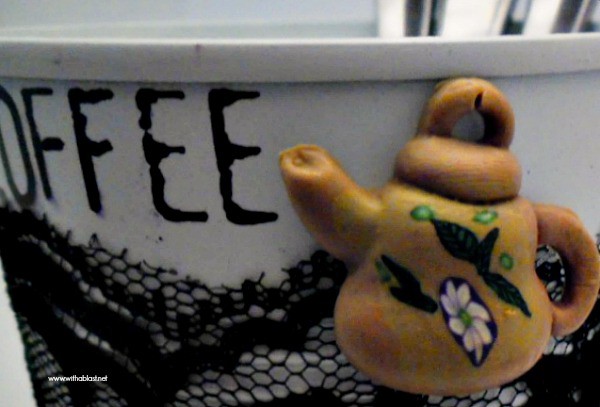 More Crafty ideas you might like: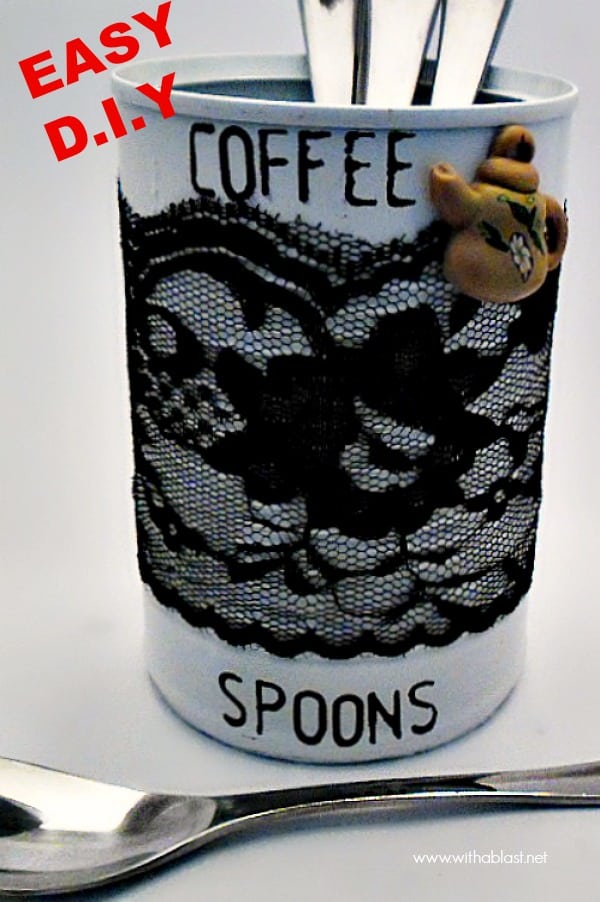 That's it, I only need to wash all the dirty coffee spoons and fill this can a bit !
LINDA