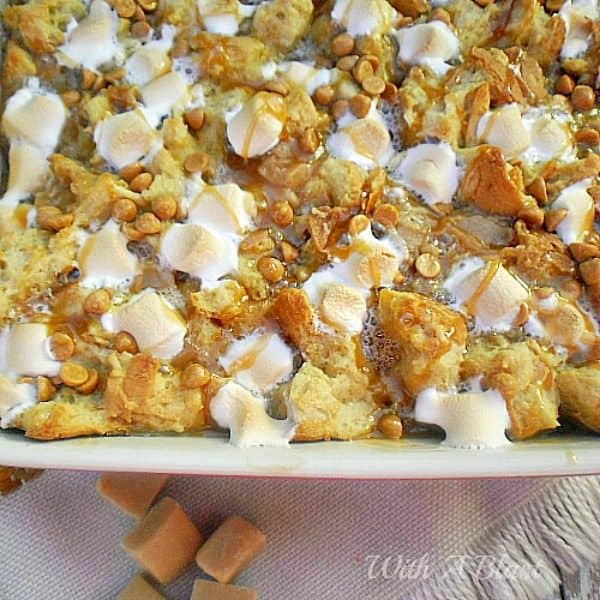 Oh my goodness ! Do I have an awesome dessert for you today ! This Chocolate Caramel Bread Pudding is not only scrumptious, but also so easy and foolproof to make.
I could hardly wait to tuck into this one and I do not think anyone who smelled the amazing aroma of the baking dessert, would be able to wait.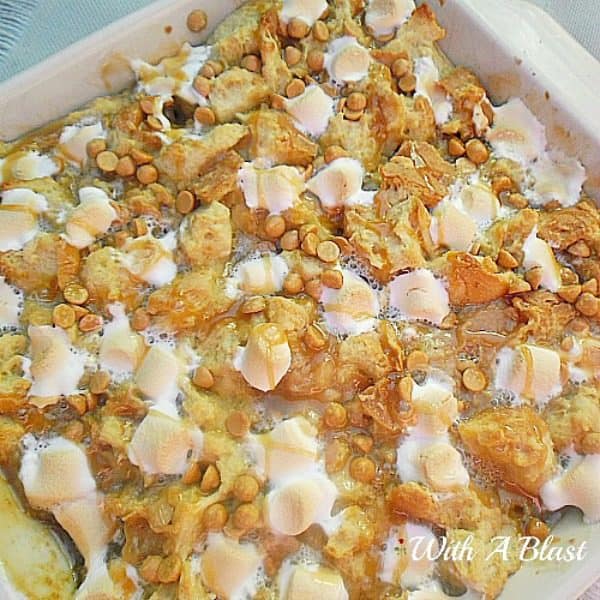 Gooey, slightly crispy on the edges, drenched in the most delicious sauce and sweet ! Yes, that is what you will get if you make this Chocolate Caramel Bread Pudding – sounds delicious ? Promise it is and will be made over and over again in the Nortje household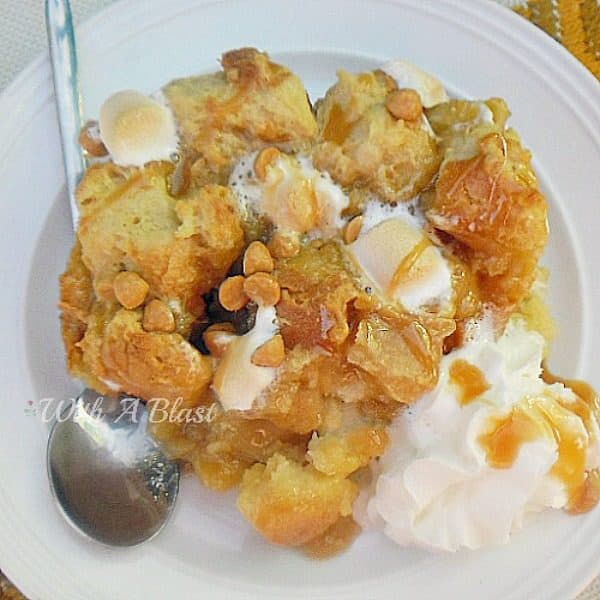 I am glad I did not half the recipe as I first wanted to, as we had some leftover the next day, and let me tell you … it is even better the next day.
But, unless you have a very strong will, I would not make this dessert and think it would keep untouched until the next day. There is just no way one can wait to get a heavenly piece into your mouth. By piece, I mean more like a plateful !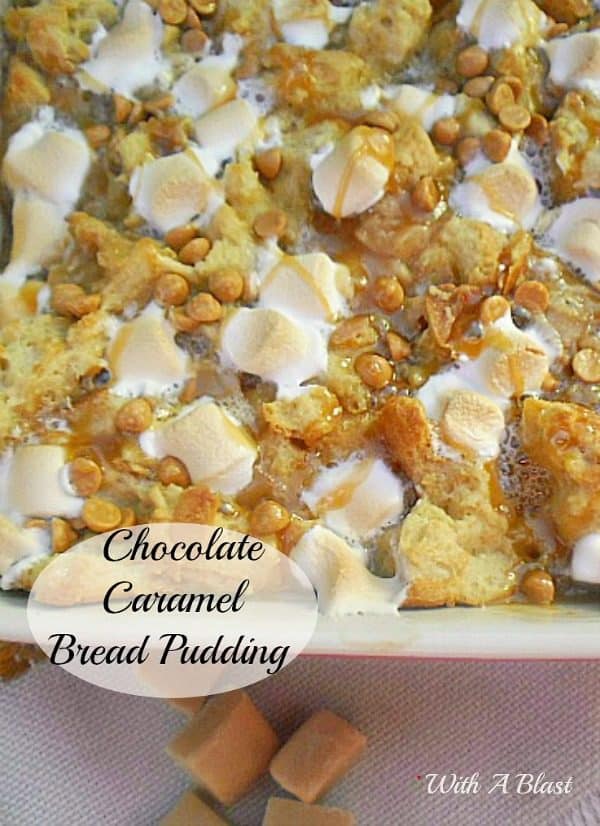 Chocolate Caramel Bread Pudding
8 – 10 Servings
INGREDIENTS:
1 Large Loaf Ciabata Bread, cubed
2 1/2 cups Water
3 Extra-Large Eggs, whisked
1 cup Fresh Cream (double cream/whipping cream)
2 cups Soft Caramels, broken into smaller pieces
1/2 cup Caster Sugar
1 1/2 t Vanilla Essence
1 t Salt
2/3 cup Caramel Chocolate Chips
2 cups Mini Marshmallows
Caramel or Toffee Sauce, to drizzle
DIRECTIONS:
1.) Pre-heat the oven to 180 deg C (350 deg F) – spray a 20 x 20cm ( 8 x 8 inch ) high-walled oven dish with cooking oil.
2.) Place the pieces of Bread in a large mixing bowl – pour the Water over and give it a quick stir – set aside for a minute or two.
3.) Add the Cream, Caramels, Caster Sugar, Vanilla and Salt to the whisked Eggs – stir well to combine – pour over the soaked Bread and mix well.
4.) Transfer to the prepared oven dish – bake 60 minutes or until set – remove from the oven and sprinkle with the Caramel Chocolate Chips and the Marshmallows – bake another 5 – 10 minutes or until the Marshmallows are puffed and golden.
5.) Remove from the oven and let cool at least 10 minutes.
Serve hot, just warm or cold, drizzled with Caramel or Toffee Sauce. Whipped cream, ice-cream or custard goes very well with this pudding !
LINDA