Branch Candle Holder is so lovely, especially as part of your Fall decor, and so easy and fun to make your own. Use separately, tied together or as a centerpiece.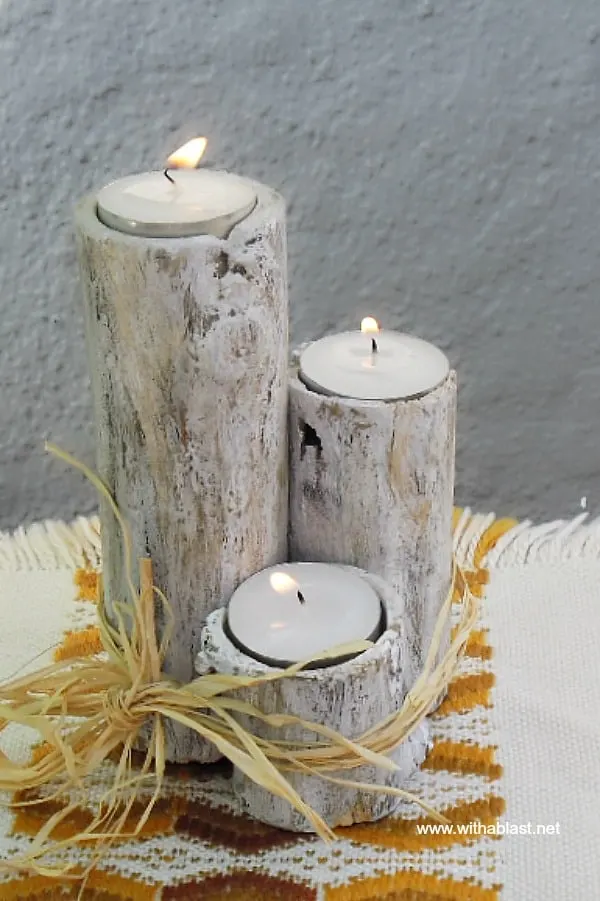 Well, our Spring is into it's 3rd week, with some very confusing weather so far. Usually it starts to warm up in mid August, which it did.

Then, after two weeks, we had a couple of ice cold days … really cold, as in mid Winter. Somewhere along here, I picked up an early Spring Flu which I am still trying to get rid of.
Anyhow, hubby started cutting down all the dead leaves and branches at the pool side of the yard. I watched him walk past the kitchen window carrying this one longish branch and quickly stopped him before he could throw the branch out !
He should know by now, I want to see everything before it goes to the dump ! But, I think he wants, or at least tries his best, to hide junk/rubbish from me, because I have become quite the hoarder lately and he just wants to clean up !
Okay, enough chit-chat ! I asked him to cut me three pieces from the same branch in the following sizes:
1 – 5 cm (2 inches)
1 – 10 cm (4 inches)
1 – 15 cm (6 inches)
After that he hollowed out each piece – big enough for a tea light to fit in.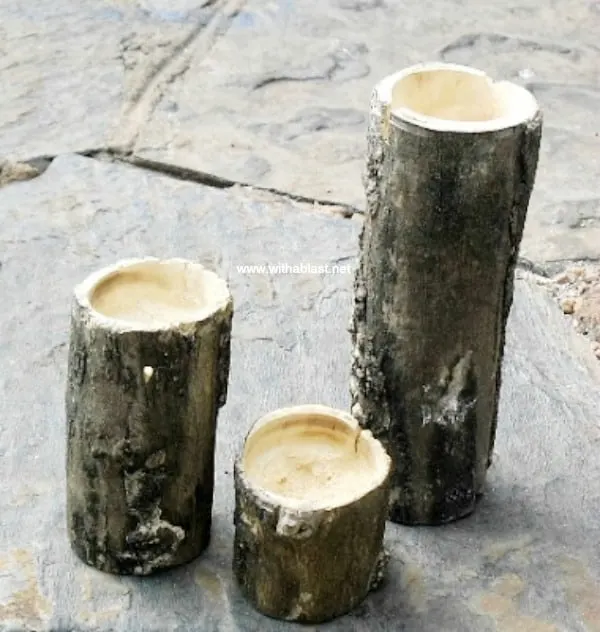 The branch was junky and all, but only on the outside.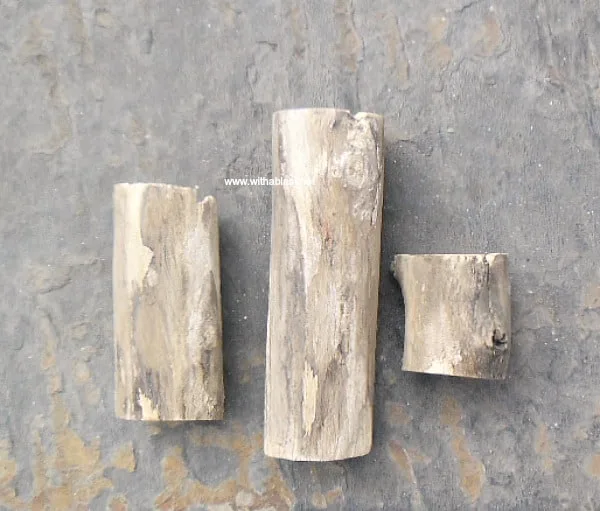 I scraped all the rubbish off, and used some sandpaper to smooth it a little.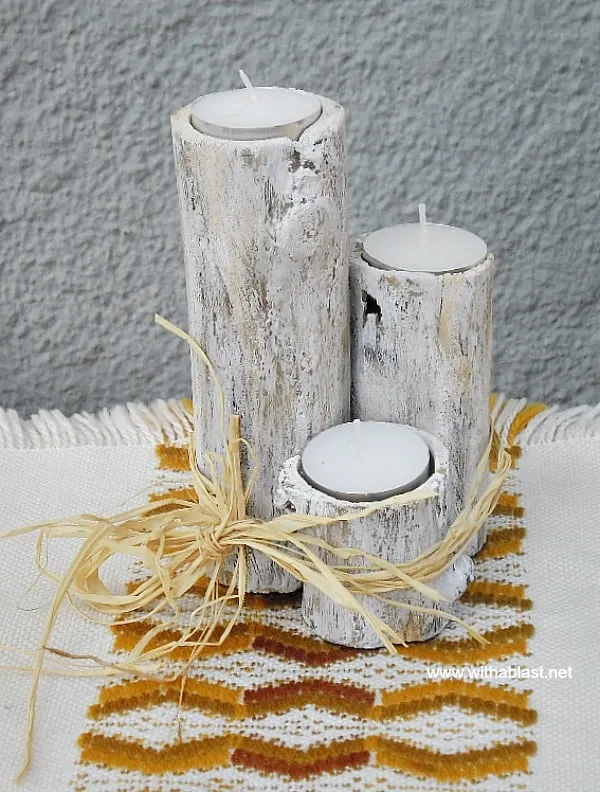 Then I used ordinary white craft paint – applied it lightly with a small round sponge and a little more sanding to get the above effect.
Last but not least – I tied the three pieces together with some raffia.
Also have a peek at my Fall Centerpiece – so simple !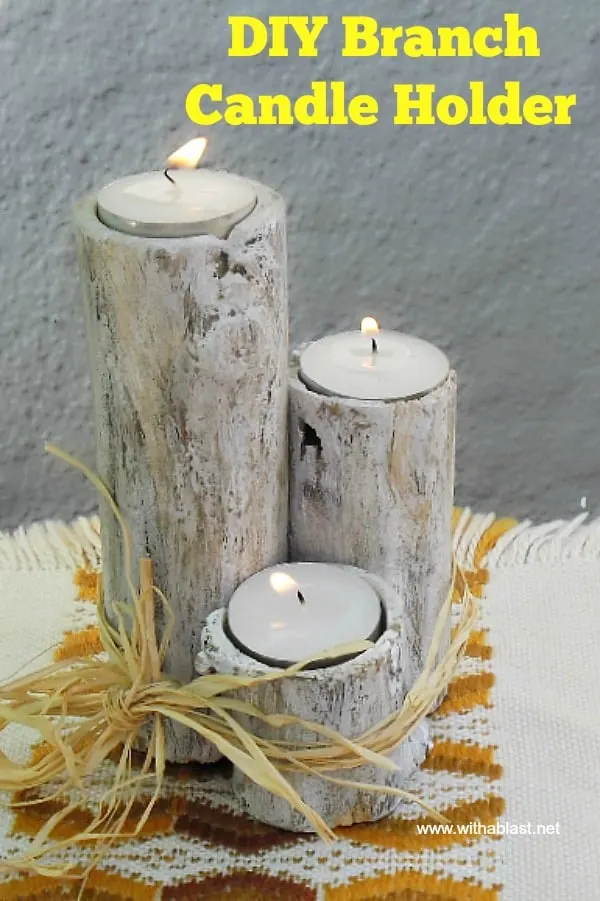 And here we have a candle holder which would be easy to change as per the season or holiday !
LINDA