Baked Caramel Cheesecake is an insanely delicious dessert ! Rich, creamy and totally addicting. Perfect for any caramel lover.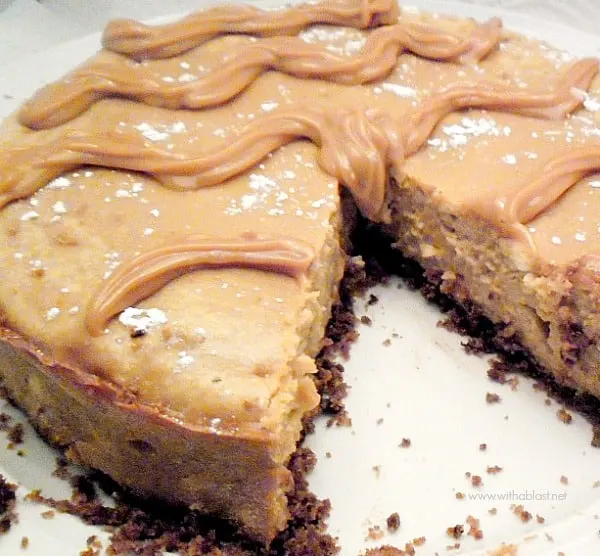 This was bound to happen much sooner than now, seeing as I have this love affair with Caramel! And it is an amazing cheesecake.
I made a smallish Baked Caramel Cheesecake as this is very rich and only a small slice is enough to stop a sweet tooth's craving.
NESTLe (no, I am not getting paid to say this!) made my day when they brought out their Caramel and Chocolate line!
This time I remembered to keep a pen and paper handy to write down exactly what I did.
I make so many recipes which turn out delicious. However, when I want to share it with you, I can not remember half of what I used.
And the quantities, … well, you know when you make something at a whim, the quantity of this or that needs adjusting all the time, and that is hard to remember what you ended up with.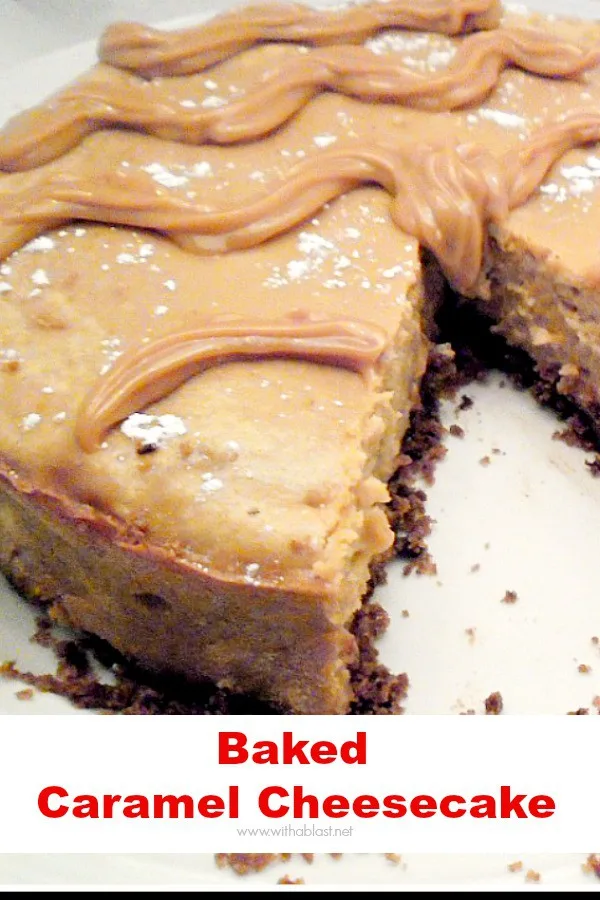 For you guys that need to boil a can of Condensed Milk to get the Caramel version – IT IS TOTALLY WORTH IT with this recipe.
More Cheesecake recipes you might like:
Baked Caramel Cheesecake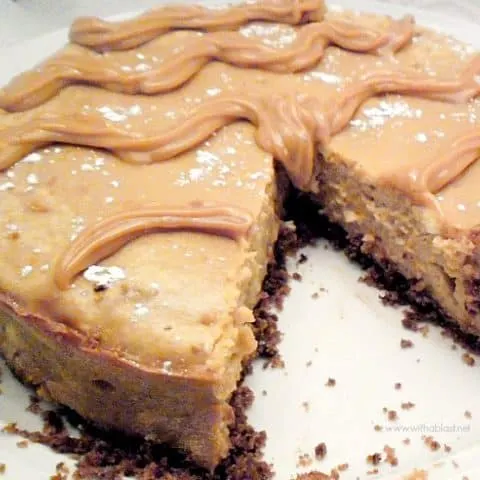 Baked Caramel Cheesecake
Additional Time (in oven):
15 minutes
Baked Caramel Cheesecake is an insanely delicious dessert ! Rich, creamy and totally addicting. Perfect for any caramel lover
Ingredients
100 g Digestive Biscuits, finely crumbed ( 3.5 oz )
3 TB Unsalted Butter, melted
3/4 can (of a 397g) Caramel Condensed Milk
250 g Cream Cheese, softened ( 8 oz
2 TB Flour
6 TB Caster Sugar (Superfine Sugar)
1 t Caramel Concentrate, or Essence
1 extra-large Egg
1 cup Caramel Toffees, roughly chopped
Instructions
Pre-heat the oven to 180 deg C (350 deg F) – Spray an 18 cm (7 inch) oven pie dish with cooking oil

Combine the Digestive biscuits and the melted Butter – press into the bottom of the dish

Beat the Caramel Condensed Milk and the Cream Cheese together until smooth – add the Flour, Caster sugar, Caramel Concentrate and the Egg – beat until well combined

Stir in the chopped Caramel Toffees – transfer the mixture to the pie dish

Bake 35 – 40 minutes until the edges browns and start to pull away from the dish's side (the center will still be a bit wobbly)

Switch off the oven, open the door slightly and leave the cheesecake in the oven for another 15 – 20 minutes

Remove from oven and let cool and set completely in the dish
Notes
Decorate as you wish – I used the remaining Caramel Condensed Milk in the can and dusted lightly with Icing Sugar (Powdered Sugar)
Nutrition Information
Yield

12
Amount Per Serving
Calories

280.2
Total Fat

15.8g
Saturated Fat

9.2g
Unsaturated Fat

3.3g
Carbohydrates

30.8g
Sugar

25g
Protein

4.9g
LINDA