This is the best Apple and Pineapple Cake Tart around ! Perfect Fall, Thanksgiving dessert and so easy to make too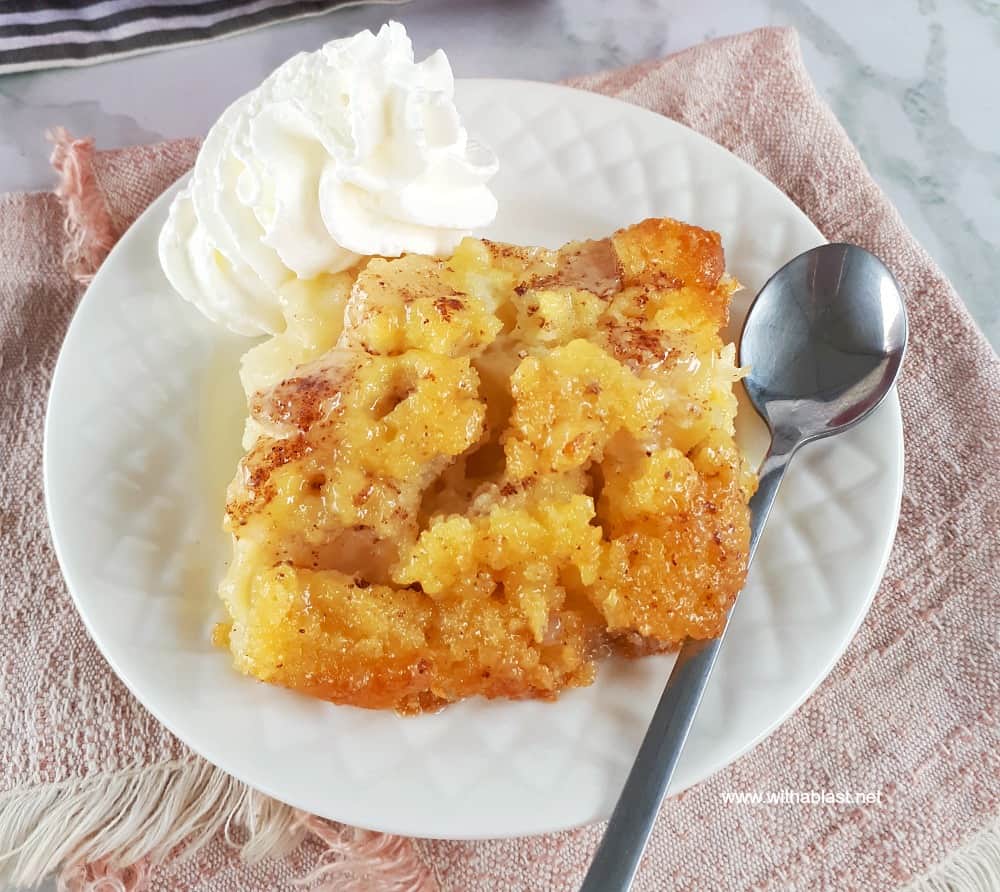 Post and images updated November 2018
I made this Apple and Pineapple Cake Tart for tonight's dessert and even after years it is still a favorite with my family.
Apple and Pineapple on (or in!) a cake layer with a cream sauce poured over the hot dessert just has to be a winner ! This is not a cake and not a tart, the dessert is BOTH in one.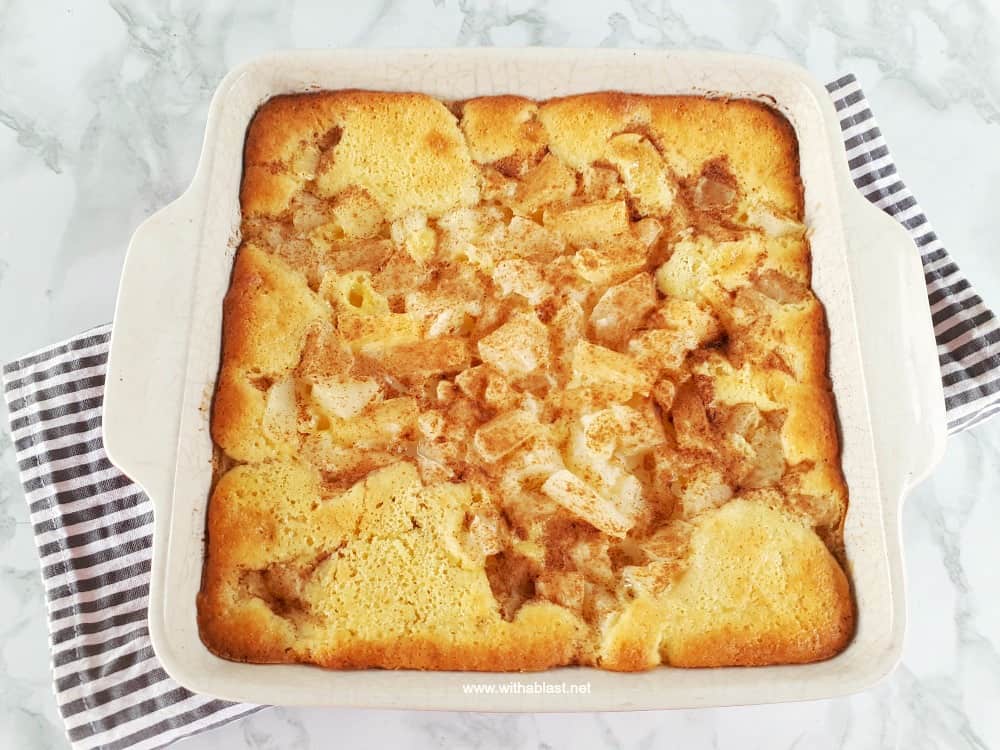 Above – Out of the oven
The Apple and Pineapple Cake Tart was also another first for me. Meaning baking my own.
I love Apple tarts and pies, usually a little warm with ordinary cream, whipped or with ice-cream. But before I had this recipe, my Apple treats were always sore-bought.
Being totally honest, this is so much better.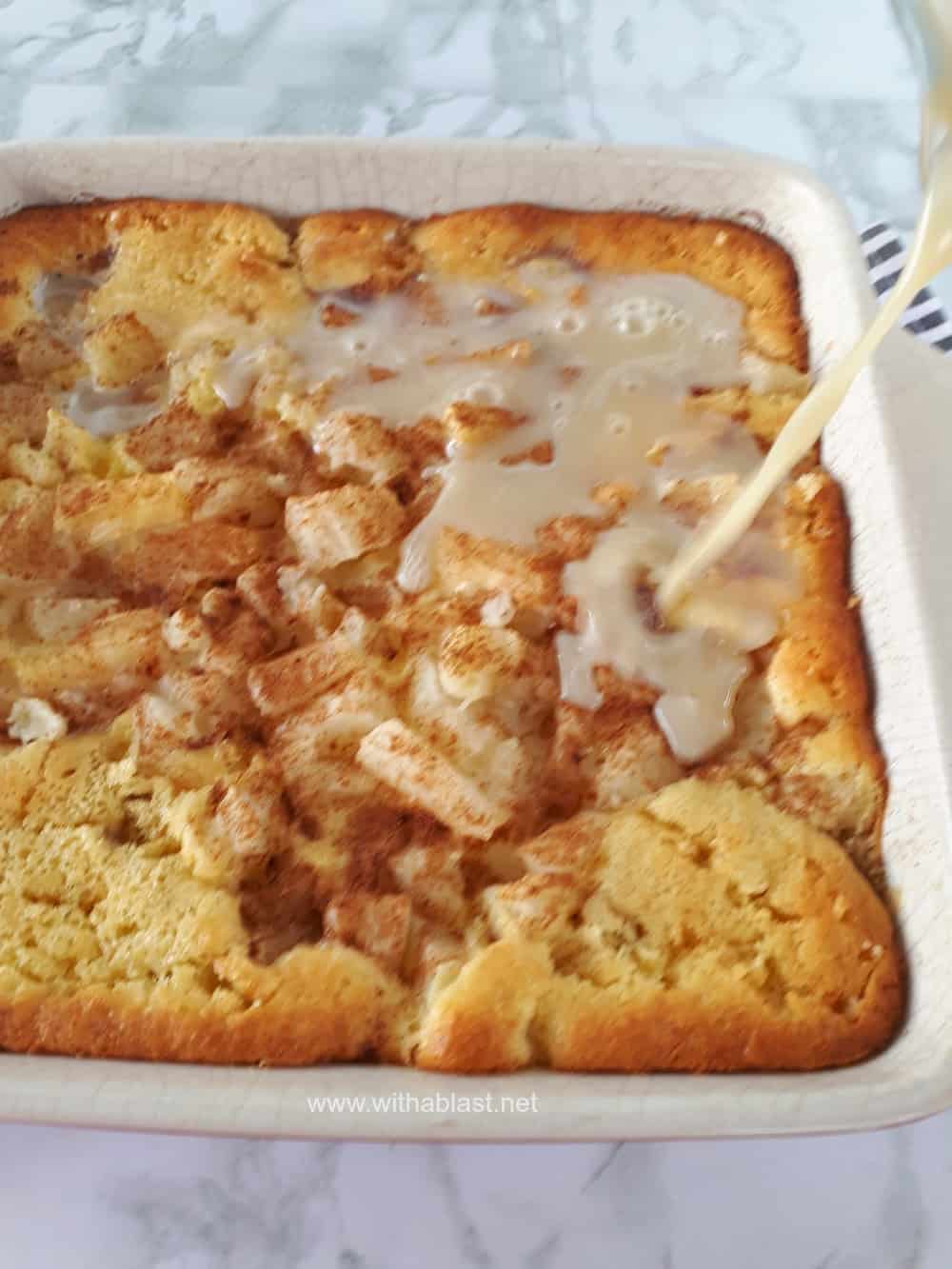 Prick with a fork and pour over the sauce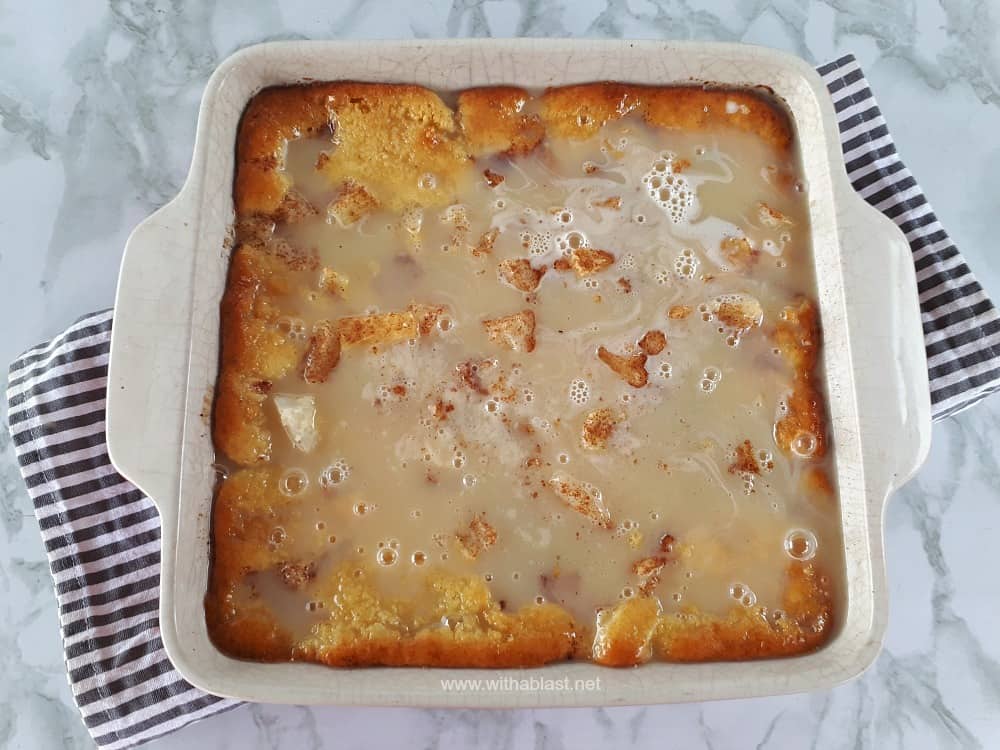 Drenched in sauce and back into the oven for a few minutes
The more I get into baking my own goodies, the less I want to pay a fortune for, well .. second or third rate goods from stores. Homemade is really much tastier, no denying that.
The cake kind of pushes up and over to the inside at the sides, but the cake layer was still at the bottom as well. I won't say this is a pretty dessert – but who cares, it is delicious!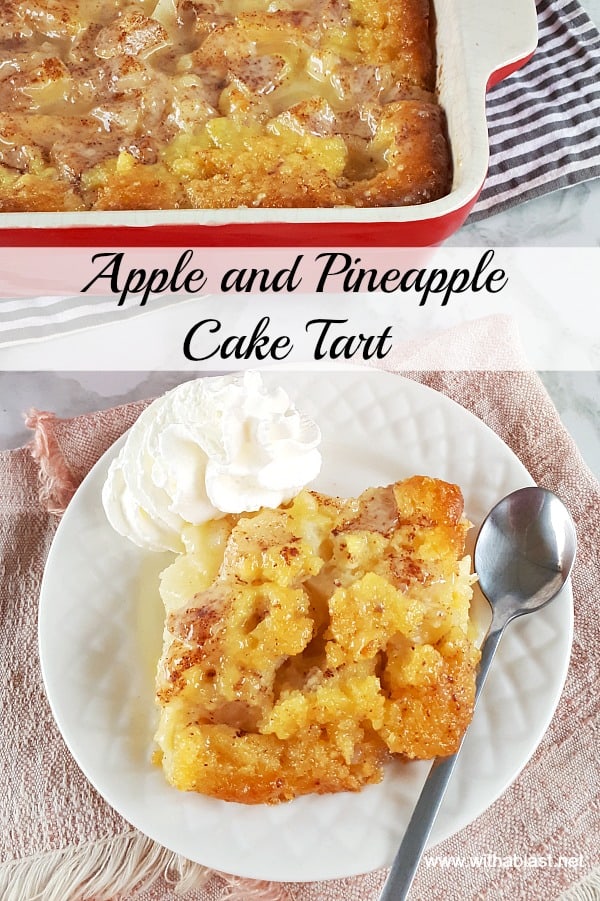 And not your ordinary Apple tart or pie either ! Maybe this might even fall into a baked pudding category.
More Apple recipes you might like:
Apple And Pineapple Cake Tart
Yield: 12 Servings
Apple And Pineapple Cake Tart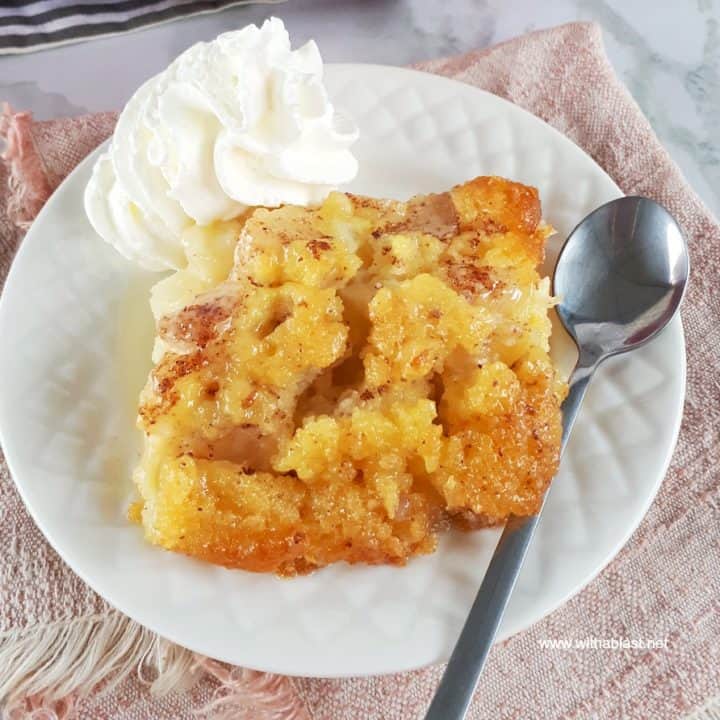 This is the best Apple and Pineapple Cake Tart around ! Perfect Fall, Thanksgiving dessert and so easy to make too
Ingredients
1/4 cup Unsalted Butter, softened
1/2 cup Sugar
2 extra-large Eggs, beaten
1 cup Flour
2 t Baking Powder
1/8 t Salt
1/4 cup Milk
1 can (765 g) Unsweetened Pie Apples ( 28 oz )
1 can (410 g) Pineapple Pieces, drained ( 14 oz )
1 t Ground Cinnamon
SAUCE:
1/2 cup Fresh Cream (whipping cream/heavy cream)
1/2 cup Sugar
1/2 t Vanilla
Instructions
Pre-heat oven to 180 deg C (350 deg F) – Spray a 20 x 30 cm (9 x 13 inch) oven dish with cooking oil

In a medium bowl beat the Butter and Sugar until creamy – add the Eggs, beat to combine

Sift together the Flour, Baking Powder and Salt – Stir this into the Egg mixture and add the Milk – stir well until all ingredients are combined – Spoon the batter evenly into the prepared oven dish

Mix the Apples and Pineapple – cut into small pieces

Place the Apple and Pineapple onto the batter and using a spoon or fork, press lightly into the batter

Sprinkle the Cinnamon over and bake for 40 minutes

SAUCE:

Simmer the Cream, Sugar and Vanilla until the Sugar has dissolved – Remove the cake tart from the oven, immediately prick several times with a fork and pour the hot Cream sauce over

Bake another 5 – 8 minutes until the sauce is bubbly and begins to brown

Remove from the oven and let stand at least 5 minutes
Notes
You can also use a 24 x 24 cm oven dish ( 9 x 9 inch )
Nutrition Information
Yield
12
Amount Per Serving
Calories

268.2
Total Fat

8.7g
Saturated Fat

5.1g
Unsaturated Fat

3g
Carbohydrates

47g
Fiber

1.3g
Sugar

31g
Protein

2.8g
Remove from the oven and cool a few minutes – Serve with Whipped Cream or Ice Cream.
ps: the dessert is just as delicious served cold !
LINDA
Linked up at: WEEKEND POTLUCK – Sweet Little Bluebird