I shared the recipe for this refreshing, yet filling Pasta Chicken and Avocado Salad over at A Mind "Full" Mom a few weeks ago and now share it here on the blog as well, in case you missed it.

Chicken, as a meat in our salads, is one of my family's favorite requests and I also love the idea of using Chicken, as you can use just cooked Chicken, rotisserie Chicken or any leftover Chicken you might have from a previous meal. And it does not necessarily mean you have to use the leftovers from last night's dinner.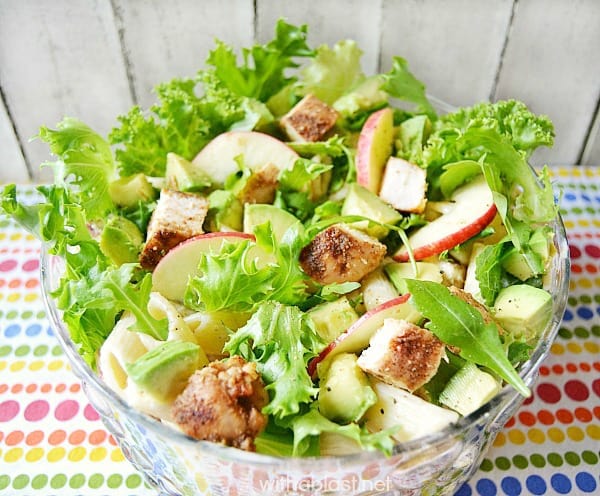 Sealed in a container and kept in the refrigerator for at least 2 days will ensure your leftover Chicken is still fresh and perfect to use in a salad.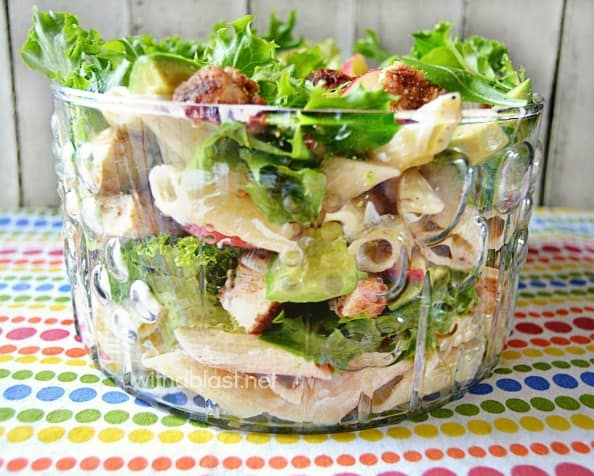 I am not one to layer all salads perfectly, simply tossed together salads look just as delicious as neatly layered ones, and a glass bowl is a great idea to have a peak at all the ingredients.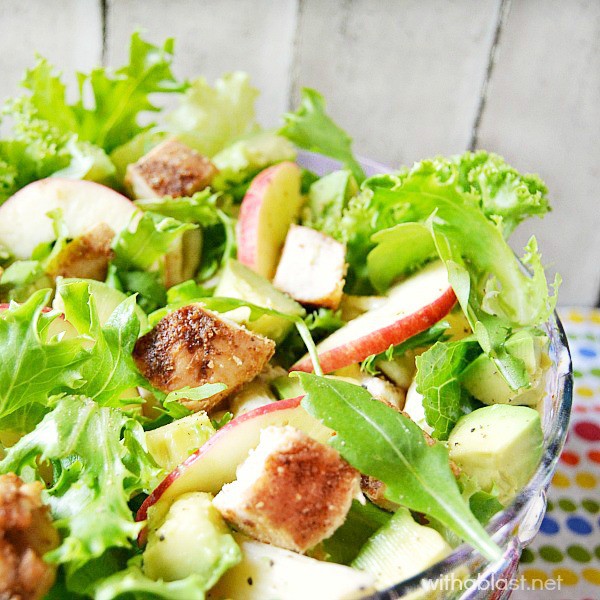 To put together the salad takes only minutes, which makes this the perfect lunch to serve after school – not too rich, but filling enough to get the kids, and yourself, through to dinner time.
Served in larger portions with a dinner roll on the side, is also the ideal light dinner.
Pasta Chicken and Avocado Salad
4 Servings (adult portions)
INGREDIENTS:
250g Penne Pasta
1 Avocado, peeled, stoned and cubed
2 Red Apples, small, sliced
1 TB Lemon Juice
2 cups Cooked Chicken Fillets, cubed
3 cups Mixed Salad Greens (your choice)
Dressing:
1/3 cup Sour Cream
3 TB Canola Oil
2 TB Red Wine Vinegar
DIRECTIONS:
1.) Cook, drain and cool the Pasta as per the instructions on the packet.
2.) Sprinkle the Lemon Juice over the Avocado and the Apples to prevent them from discoloring.
3.) Place the Pasta, Avocado, Apples, Chicken and Salad Greens in a large mixing bowl – pour over half of the dressing and toss well – transfer to a serving bowl.
4.) Drizzle over the remaining dressing and keep chilled until ready to serve.
Serve as lunch or a light dinner on a hot Summer day.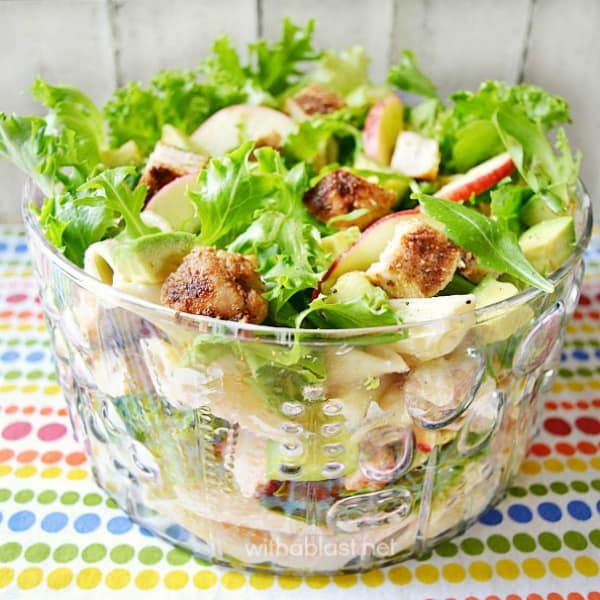 LINDA