Sharpie Leaves on Glass ~ How to use a Sharpie on glass to draw a leaf, without coloring in the traditional way. A Pretty decor piece to display during Fall.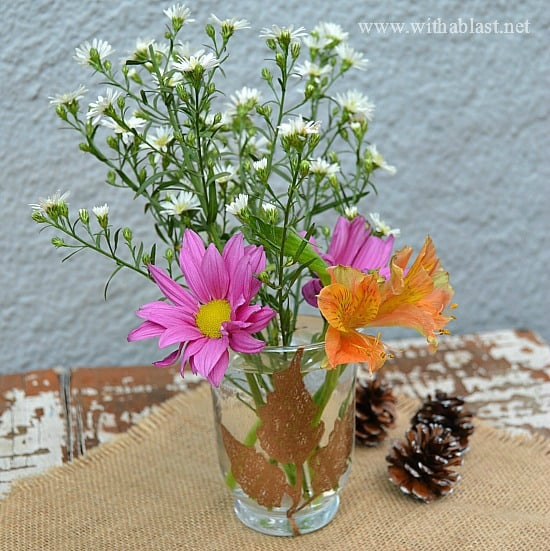 Sharpie Leaves on Glass
Sharpies are a lot of fun ! I have a couple of these small glass vases, actually more than a few, as I have a set which I use only for desserts as well, and wanted to pretty-up one or two of them by drawing Sharpie leaves on glass.

At the moment I only have the permanent markers and not the oil based paint Sharpies. Only because I can not find them …yet!
Therefore I won't wash it too vigorously or if some of the drawing bits do come off, I'll simply doodle again 😉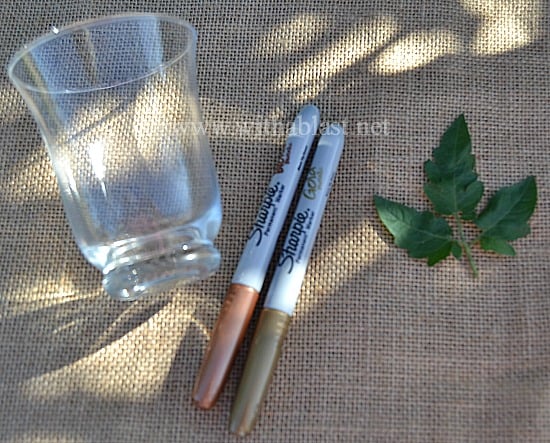 Wondering what I mean by doodling ? Okay, first off, above is what I used :
Small Glass Vase
A Gold and Bronze Sharpie (I chose the Bronze as it is more of a Fall color)
Leaves I found in the garden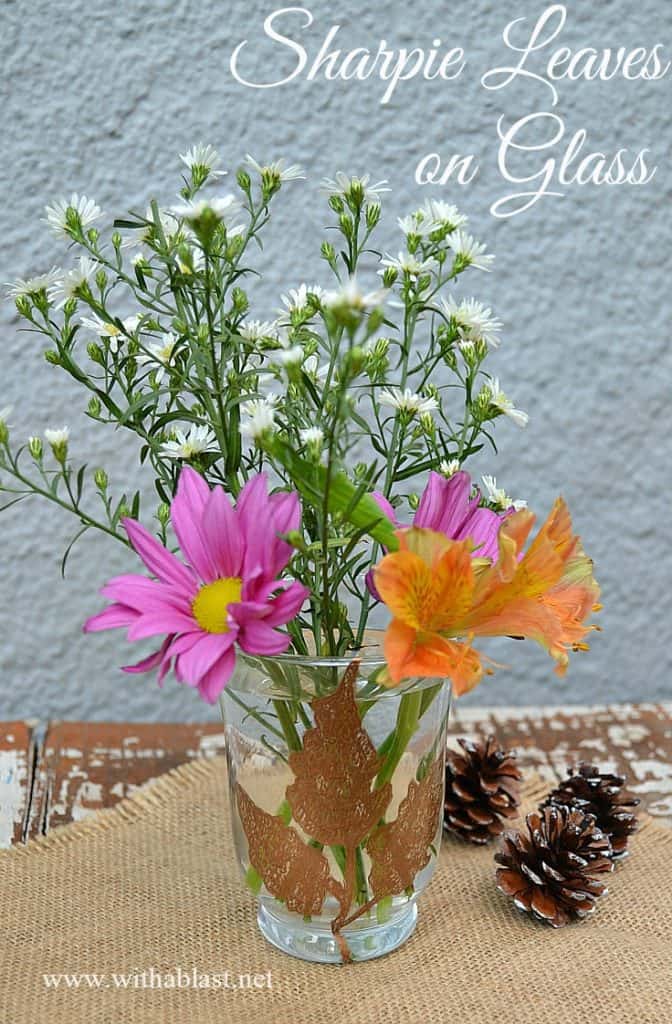 There are a few ways of how to "trace" the leaves, but I used some sellotape and taped the Leaves to the inside of the Vase.
Traced away on the outside and then I started doodling ! You know, doodling as in small round-and-round motions with the Sharpie, which then in turn gave the Leaves the final look – totally not planned.
I have to admit, using the permanent marker took a while – I doodled, waited for it to dry and repeated about 4 or 5 times, until I was satisfied with the final result.
Easy, no-fuss and so very relaxing ! No Picasso, but I like it and can already see a Christmas spin on this as well!
For more Crafty Ideas visit my Crafts and DIY page !
LINDA