How to turn an old, tired looking dresser from a Drab to Fab Dresser ! Simply by using paint, spraypaint and some leftover wall paper !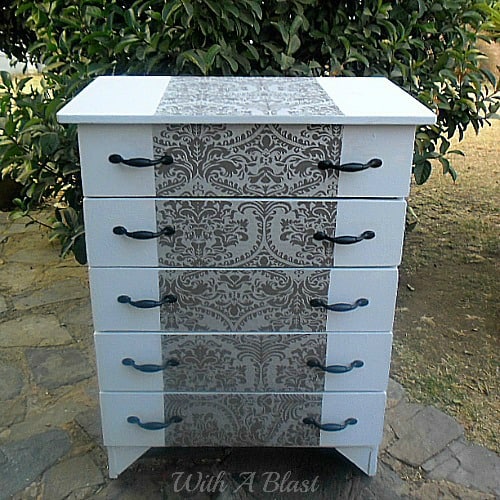 In my post about my daughter's Tall Mirror , I mentioned that you will definitely see this wallpaper again.
We turned her old dresser into a " Drab to Fab Dresser " using the same wallpaper, some paint and black spray paint.
After the Tall Mirror, I have also used the wallpaper on her doors in the new Entrance to her bedroom.
Thereafter I did not have much left (hence the patterns not lining up), but also did not want to let it go to waste.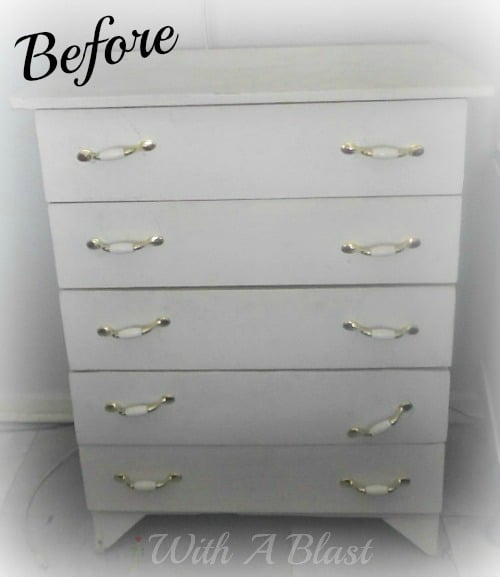 The above photo shows a tired looking 90's dresser with handles starting to come loose.
Other than that, the dresser was still strong and who can do without all that storage space, anyway!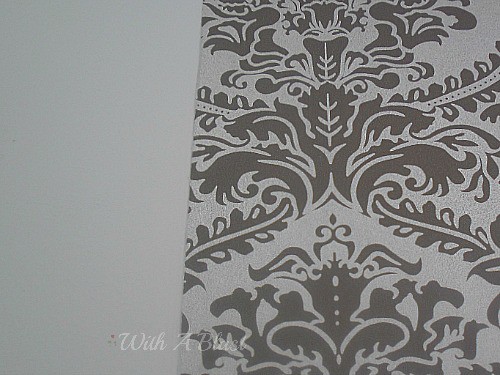 This close-up shows the light grey which I have used to paint the dresser, and the wallpaper, perfectly.
Drab To Fab Dresser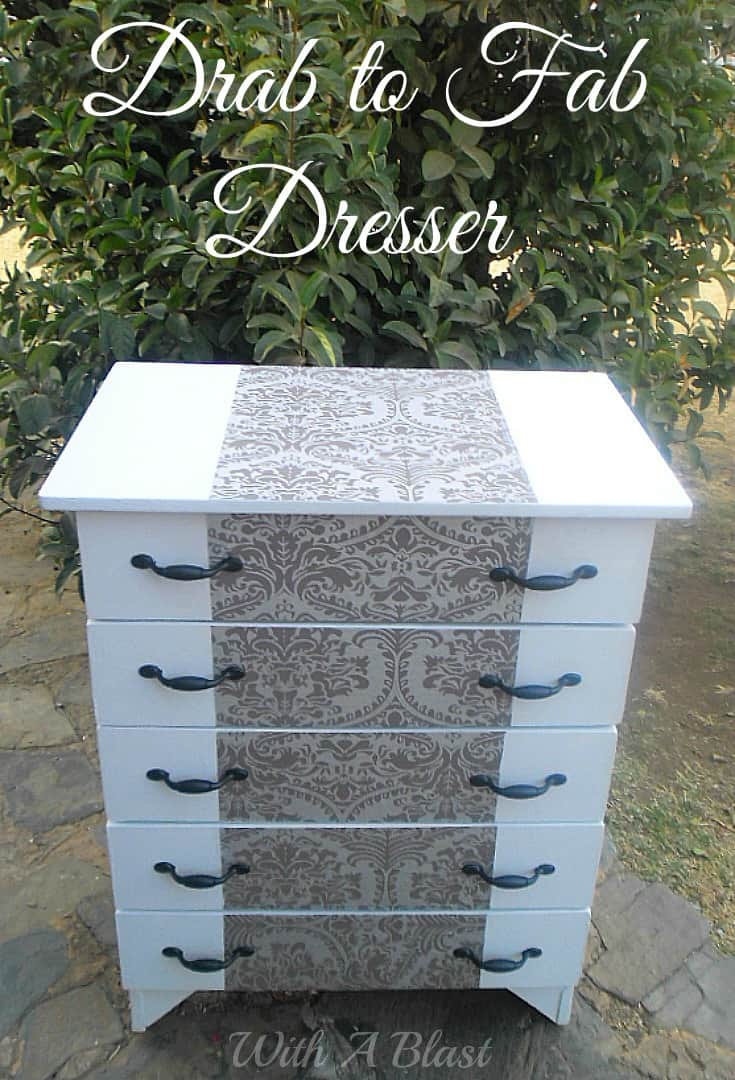 Couple coats of light grey paint, leftover wallpaper (it is now finished!) and a quick black spray paint on the handles and we have a totally different look which will blend in with the rest of her room.
For more DIY's and Craft ideas click HERE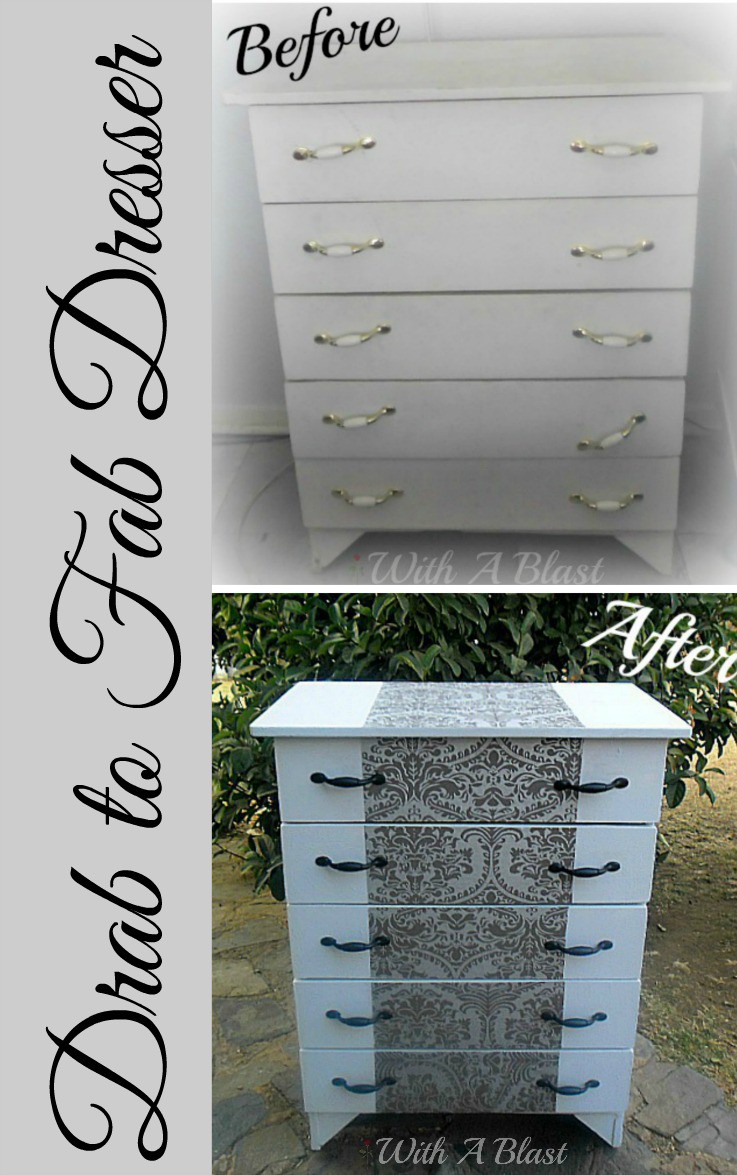 LINDA