Chocolate Marshmallow Jello Bars ~ Four Layers of pure delight and this delicacy is so quick and easy to make, and we never have any leftovers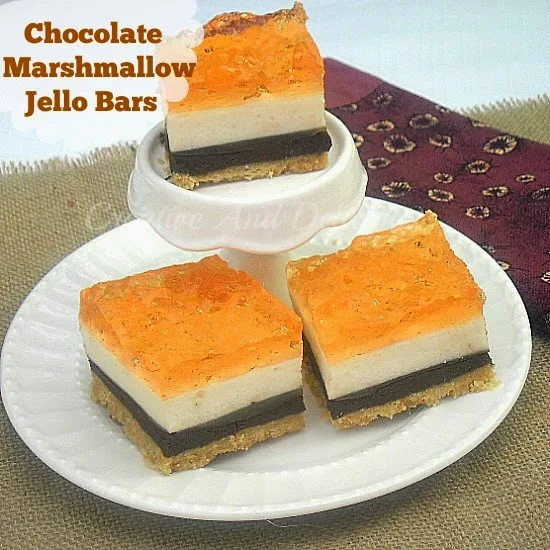 Four layers of delight in these Chocolate Marshmallow Jello Bars !

They were so easy to make and to cut them into neat bars were extremely easy.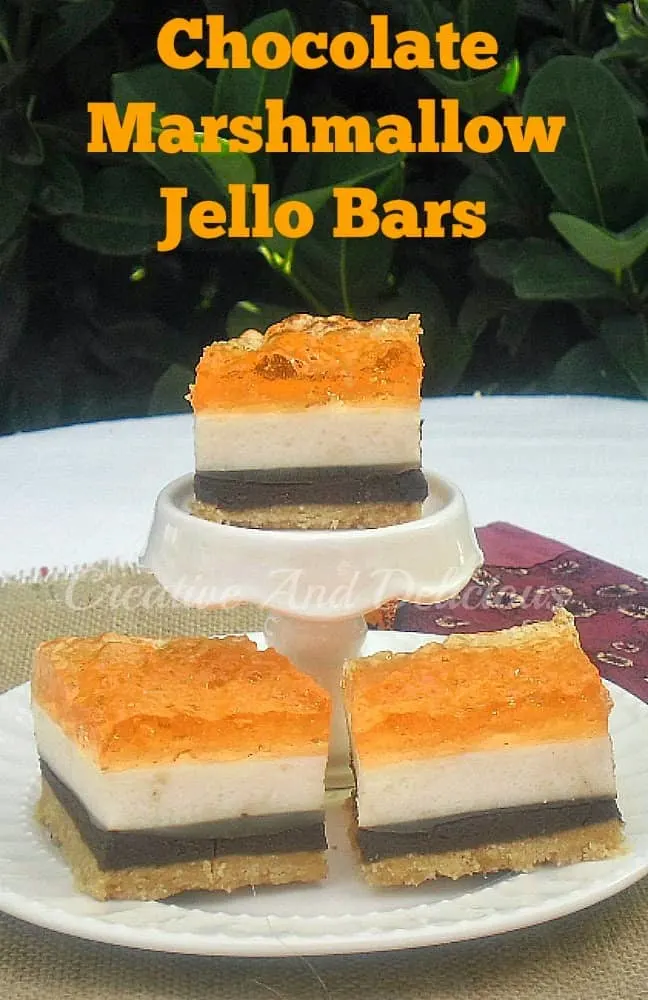 There is a cookie crust with a chocolate layer, followed by marshmallow and ending off with a jello layer.
I was a little beware of the jello layer as I thought it might slide off from the marshmallow layer, but it did not – everything stayed nicely in place.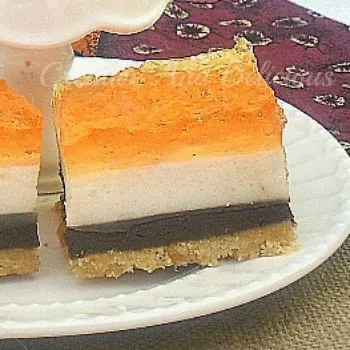 Chocolate Marshmallow Jello Bars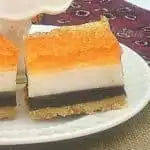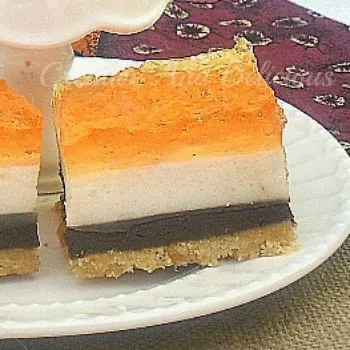 Chocolate Marshmallow Jello Bars
Chocolate Marshmallow Jello Bars ~ Four Layers of pure delight and this delicacy is so quick and easy to make, and we never have any leftovers
Ingredients
200

g

Shortbread Cookies

finely crumbled, your favorite brand or homemade ( 7 oz )

1/2

cup

Unsalted Butter

melted

200

g

Dark Chocolate

good eating quality ( 7 oz )

1/3

cup

Fresh Cream

(whipping cream)

350

g

White Marshmallows

( 12 oz )

1/4

cup

Milk

1

box

Orange Jello

(4 serving size box)

Water

as per Jello box
Instructions
Combine the Shortbread crumbs and the Butter – press into the bottom of a baking paper lined, 20 x 20cm ( 8 x 8 inch ) dish – place in the refrigerator for 10 minutes

Melt together the Dark Chocolate and Cream until smooth – spoon over the chilled crust and place back in the refrigerator until set

Place the Marshmallows and Cream in a large saucepan – stir over medium heat until smooth – pour over the Chocolate layer – return to the refrigerator

Meanwhile, prepare the Jello as per the instructions on the box – place in the refrigerator until set

Once the Jello has set, whisk quickly and pour/spread over the Marshmallow – return to the refrigerator for at least 2 hours

Cut into bars and serve
Recipe Notes
Total Time does not include setting time
LINDA
You Might Also Like: