A Chocolate cup filled with Caramel and topped with homemade Marshmallow Frosting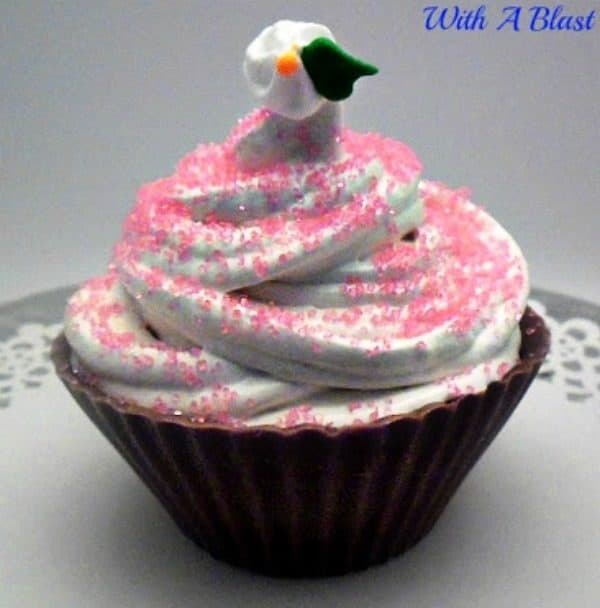 When it comes to sweets, there are not a lot more I would ask for, and here we have it all in one. Chocolate, caramel and marshmallow !

I have always been wary of working with chocolate – especially the kind you need to mold. Also let me tell you, a little patience is all that is needed, really.
To make the Chocolate Cups, I use my silicone cupcake/muffin molds. Once you are satisfied with the thickness of the chocolate, and it has set completely, loosen the edges of the silicone and peel off – easy as that!
Chocolate Cups, Caramel Center and Marshmallow Frosting
THIS IS WHAT YOU WILL NEED :
Chocolate, melted
Caramel Condensed Milk (or any filling if Caramel is unavailable)
Marshmallow Frosting ( recipe further down)
Sprinkles, Edible Glitter, Tiny Icing Flowers
Silicone molds or Chocolate molds (Cupcake "bottom" shape)
Piping Bag, Nozzle etc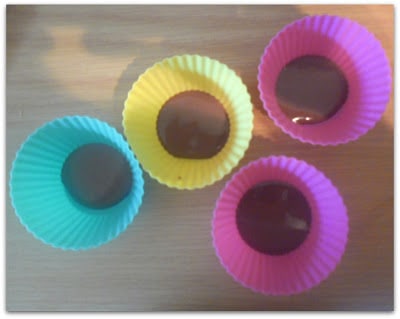 Check out this quick video on How To Make Chocolate Cups !
1.) First of all start with the Chocolate Cups – place a small amount of melted chocolate in the bottom of your mold – use the back of a spoon to paint the chocolate up the walls of the molds (thin is okay – even if it is not covered all over).
2.) Place in the freezer compartment for 2 – 3 minutes until hard – repeat the process by adding more melted chocolate to the bottom and up the walls – chill again for 2 – 3 minutes —Repeat this once or twice more, as a result, you should now have a fairly thick wall of chocolate.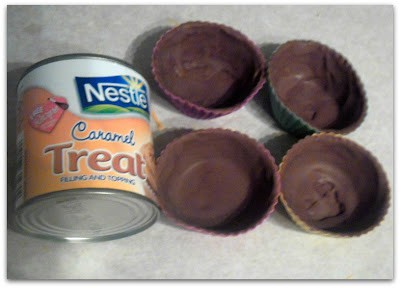 3.) After the last coat, keep in the freezer compartment probably at least 3 – 5 minutes to really set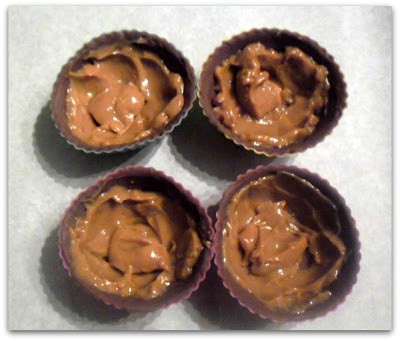 4.) Add a generous amount of Caramel (I used a heaped teaspoonful for each cup) – gently spread all over the bottom and a little up the sides of the cup.
5.) Loosen the silicone from the chocolate and peel away.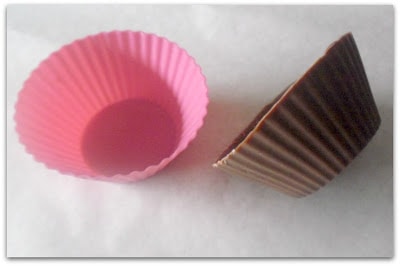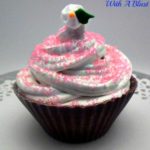 Marshmallow Frosting
An easy recipe for homemade Marshmallow Frosting
Ingredients
1

TB

Gelatin

plain, powdered

1/4

cup

Cold Water

1/4

cup

Boiling Water

1/2

t

Vanilla Essence

or Caramel Essence

1

cup

Caster Sugar
Instructions
Place the Cold Water in a medium sized bowl – sprinkle the Gelatin over, wait until spongy – microwave at HIGH for 20 seconds until clear and dissolved

Add the Boiling Water and the Essence, stir – gradually add the Caster Sugar whilst beating on High with an electric hand mixer or food processor

Continue beating until you have a thick meringue like consistency (around 5 – 8 minutes) – the Marshmallow is ready when it forms peaks and are really sticky

Transfer to a piping bag – pipe into the chocolate cup and decorate as you wish
LINDA