Cellphone Back Cover Makeover – How to update your cellphone's back cover in under 10 minutes easily and on the cheap !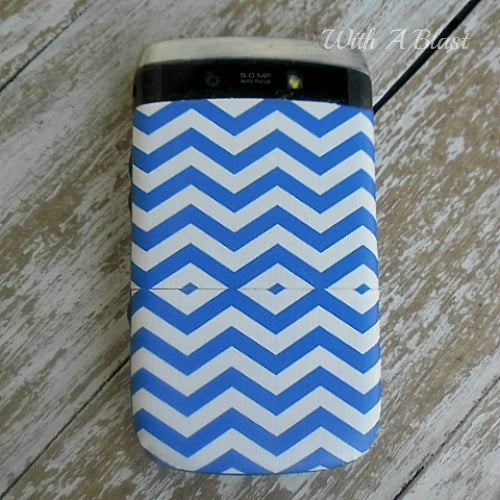 I am due for an upgrade to a new cellphone in a few months. My current cellphone really needed a cellphone back cover makeover and I turned to one of my new favorite craft supplies, Duct Tape again.

Below you can see the back cover looks awful and not only that, I am a dropper , meaning my cellphone regularly gets dropped on the floor, hence the marks on the upper piece of the cellphone.
I did actually try to be clever and cover those marks, made by dropping the cellphone, by using a Silver Metallic Sharpie.
Not a total fail, it does look a little better, but you can see something was used to try and hide the marks.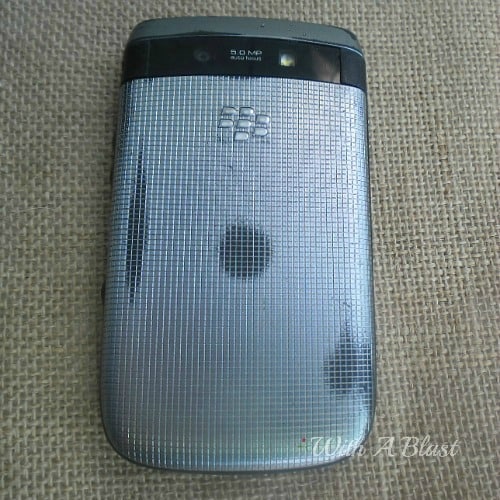 Perfect DIY when you are in between upgrades !
The actual cellphone back cover does look way better than before. I simply removed the cover, stuck some Duct Tape over and used my craft knife to carefully cut it flush with the edges (including the roundings) of the cover.
Somehow I thought the Duct Tape would pull loose from the back cover, but after a week or two's use, it is still nicely in place and does not pull away at all.
Cellphone Back Cover Makeover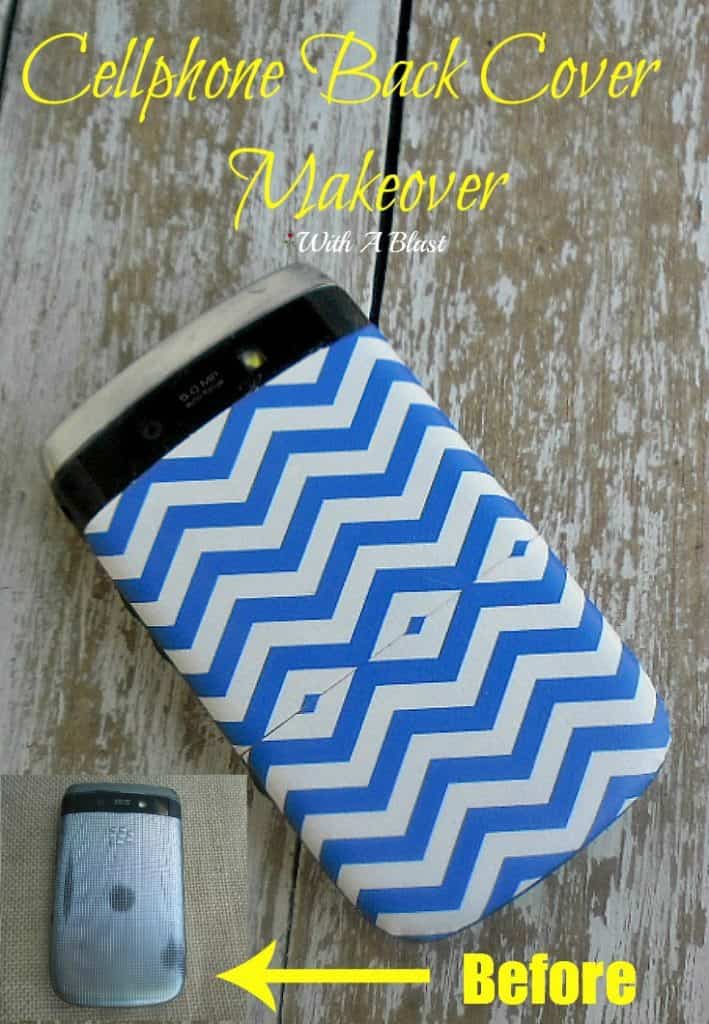 Less than 10 minutes, zero cost as I already had the Duct Tape, and the cellphone looks much better than before.
I think I am one of very few people owning a cellphone with only 6 contact numbers, gets an average of 1 phone call (usually from either hubby or my son) per day.
And only uses it to place outgoing phone calls 2 – 3 times a week. My in-laws do not even have my number ! I can also tell you that from those 6 contacts in my phone, only 4 have my number and I think maybe 2 other family members have my number – weird ? Not to me, and no we do not have a fixed landline either 😉
So what do I use my cellphone for ? I might not make phone calls, but I like the Blackberry's BBM feature as that is the main way I keep in touch with my kids (several times a day usually!). Other than that – catching up on social media when I am not close to my laptop !
Also do visit our DIY/Crafts page for more >>> DIY/Crafts
LINDA