Beach Sign Wreath – An easy DIY wreath which is perfect for any beach themed room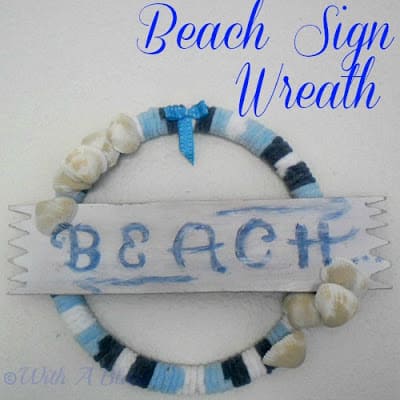 I made my second wreath ! This one is for our master bedroom, which has a Beach theme. (more pics and links to our bedroom at the bottom of this post)

This bedroom is taking forever to finish and I am now really going to put in some extra effort in getting it done. It is after all one of most people's relaxing areas.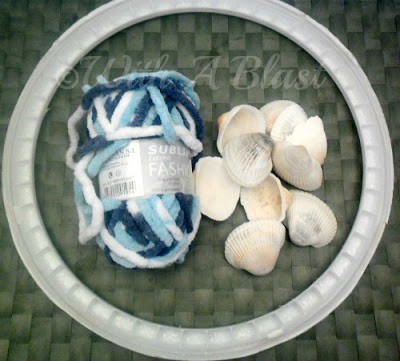 -I used the same ring which I made my Valentines's Wreath with – just removed everything and started with a clean ring again.
-Some ombre-ish wool and shells
I first wrapped the wool all around the ring. Then made a shabby BEACH sign (thin plank painted white with dark blue painted letters and some sanding).
I used my hot glue gun to fix the sign across the wrapped ring and ended off with some sea shells (also used the hot glue gun for this).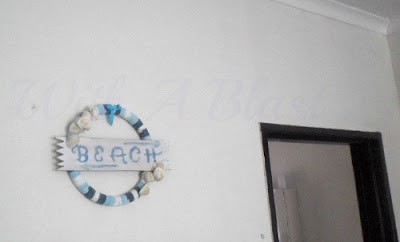 The wreath hangs above our entertainment center (which I am busy giving a make over now). To the right is the entrance to our master bedroom bathroom.
Here are some pics and links of pieces of our bedroom which I have finished:
BEACH THEMED HEADBOARD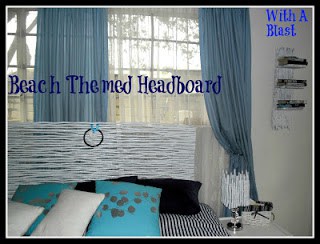 BEACH INSPIRED BOOKSHELF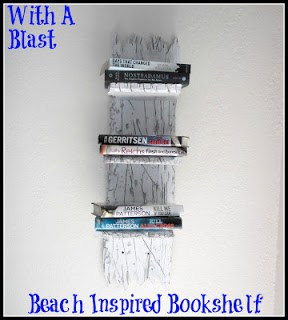 BEACHY LAMP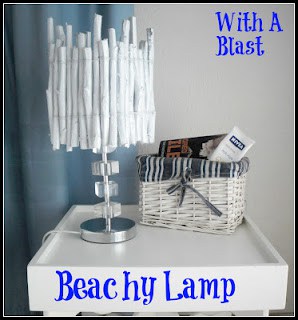 LINDA