Bathroom Freshness in 7 easy steps ! Even just one change can improve your Bathroom's look and freshness quickly and easily.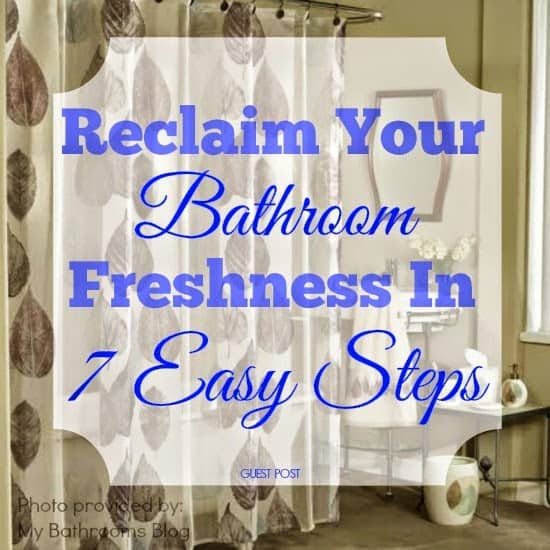 Hi there,
I am Sue Jason, blogger at My Bathrooms Blog and today I am sharing with you 7 Trouble Free Steps in Reclaiming Your Bathroom's Freshness.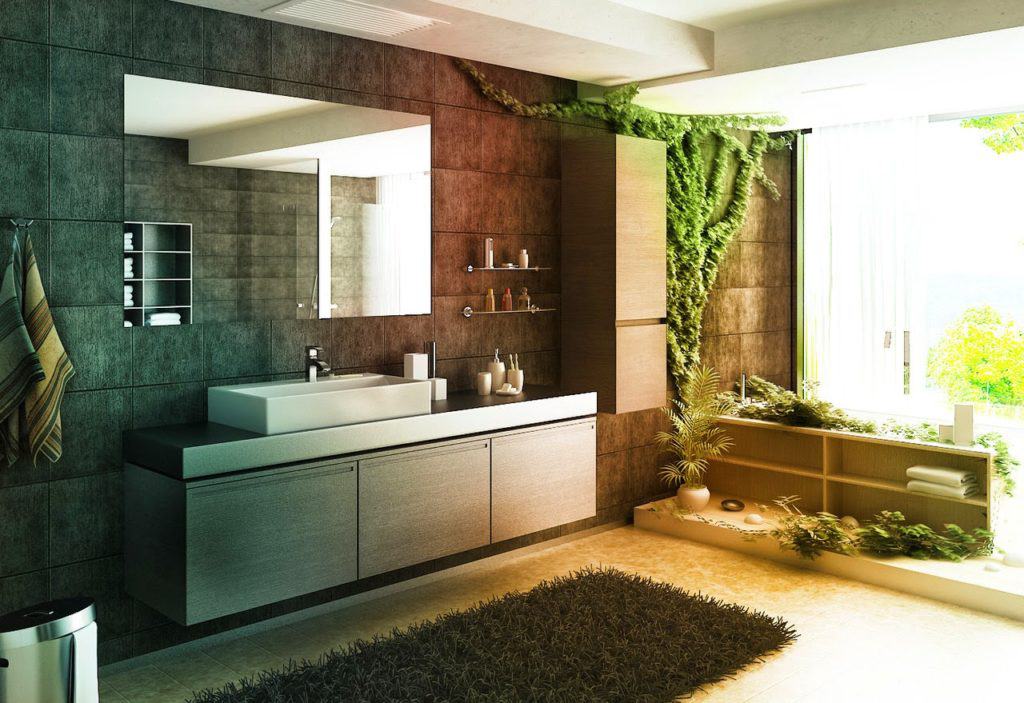 Your bathroom is hard used, and it can easily lose that freshly decorated 'new' look that is the hallmark of successful décor.
Employ the following hints and tips to keep your bathroom looking great without actually needing to fully refurbish it every few months!
Make Counter Accessories Count!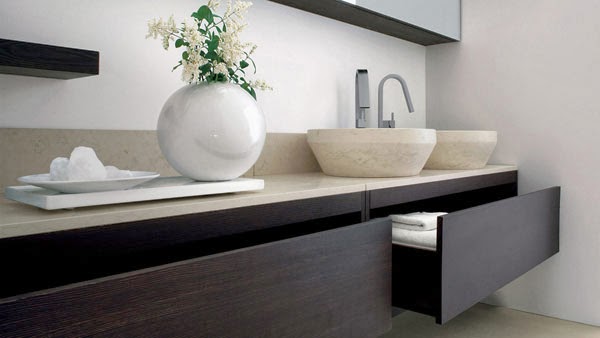 Update your counter or vanity accessories fairly often, so that the room always looks clean and fresh and even people accustomed to using it several times a day are pleasantly surprised by the new look.
Changing these accessories also highlights any dirty marks or grime that might have built-up slowly, enabling you to keep everything nice and clean.
Ban Clutter!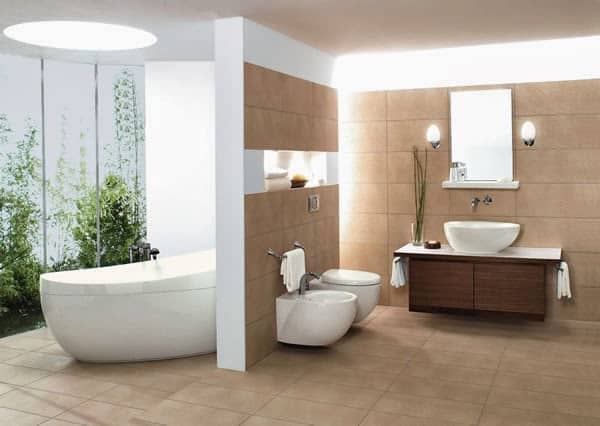 Source
Family members bring in a toy or a book and leave it after washing their hands; daughters put hairbrushes down and wander off and sons leave deodorant and aftershave out, lidless, on the nearest available surface.
Be brutal and insist that everyone does their bit to keep the bathroom tidy. If anyone doesn't listen, invest in a special storage bin, just for them, and throw everything that they leave lying around into it. They will soon get the message!
Frivolity for Fun!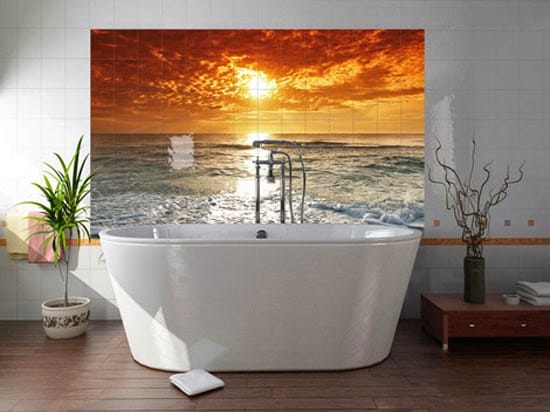 Infuse the bathroom with your personality and a touch of whimsy by making sure that there is room for something pretty and unnecessary!
A small ornament can do a lot to make a bathroom seem lovely and welcoming, as opposed to clinical and purely functional.
Buy a New Mirror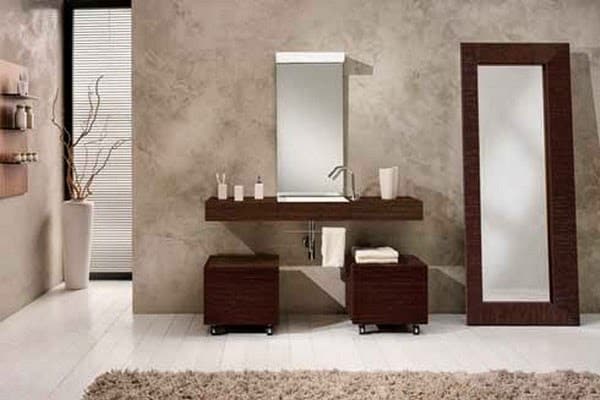 Bathroom mirrors can become speckled and tarnished with age, and because the mirror is a fairly important focal point in the bathroom this can make the whole room seem old and ill-cared for.
Invest in a large and shiny mirror, in a daring avant-garde design to give your bathroom some instant décor
oomph!
Curtain the Shower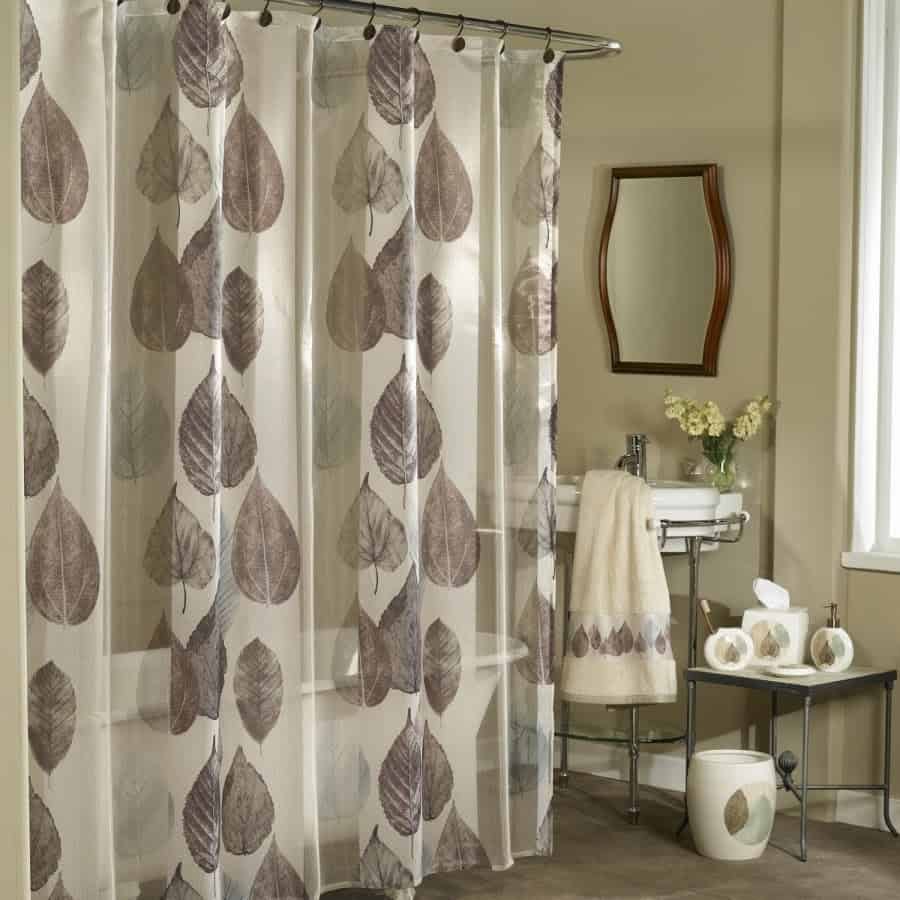 Source
Buying a new shower curtain seems like such a small thing, but your shower curtain is highly visible, despite its ability to fold up against the wall.
And you should seize the opportunity to showcase your taste and style by investing in a stylish new shower curtain. Or two to switch around as the mood takes you! While you are at it, why not invest in a new bath and pedestal mat set too?
Splash of color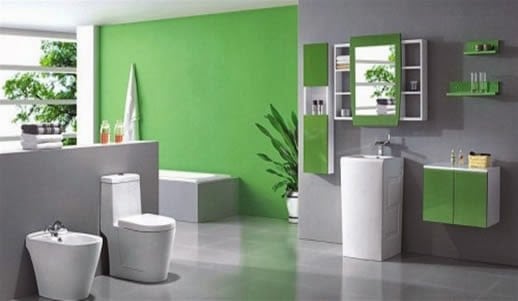 Source
If your bathroom hasn't been redecorated for a while and is starting to show signs of neglect, try slapping on a quick (but careful) lick of paint to instantly clean and brighten the wall?
And if you have lots of bare expanses of wall, invest in some cheerful and attractive wall decals to give the room some pizzazz.
All Change!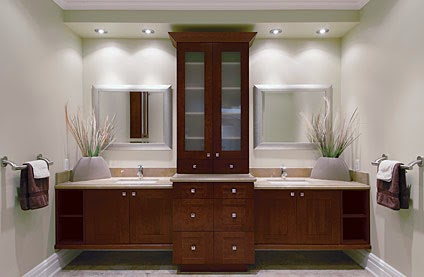 Source
Cabinetry and drawers can be transformed simply by changing the handles and other hardware.
While the handles may seem pricey, the end result is well worth it ! And you will save the expense of changing the whole cupboard – but get the same result!
A Quick Recap:
Bathroom Freshness In 7 Easy Steps !
Make counter accessories count
Ban clutter
Frivolity for fun
Buy a new mirror
Buy a new Show Curtain
Add a splash of color
Or change it all !
You may follow us on Facebook, Twitter, Pinterest and Google Plus.
Thanks to Susan for all these awesome tips. If you have not visited MY BATHROOMS BLOG yet, do hop on over and have a look at all the amazing posts. My favorite is most definitely the BEACH THEME BATHROOM !
LINDA