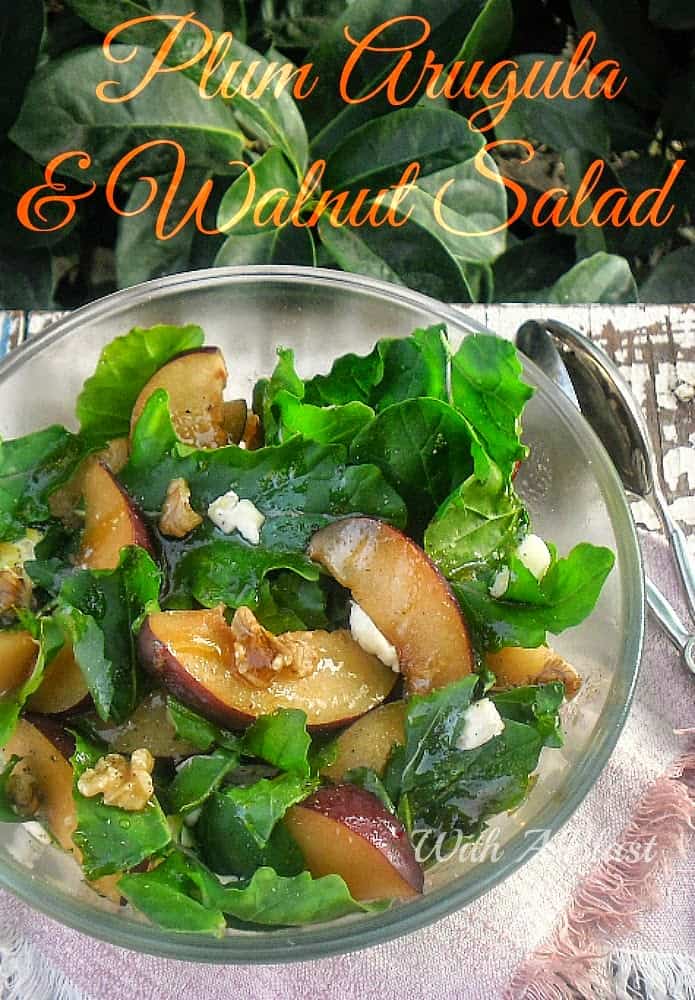 I am still on the Arugula rush and seem to find endless ways on how to use this delicious herb in different dishes. I bought some seedlings as I have been planning to plant my own little herb garden for some time now and Arugula was the very first pot I grabbed.
This Plum Arugula and Walnut Salad is especially divine with the sweet Maple dressing. Our local Woolworths had the most delicious, sweet Plums in stock the other day and I just had to grab a punnet for this salad.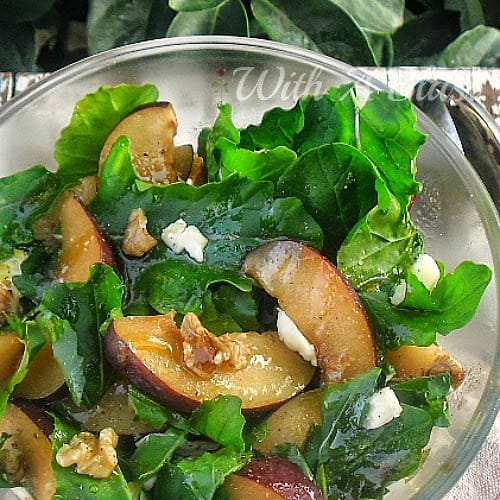 Well, actually I did not know what I will be using the Plums for at the time, but then thought it might pair up nicely with the nutty taste of Arugula on the way home. And oh my, it did just that ! Juicy, crunchy … marvelous.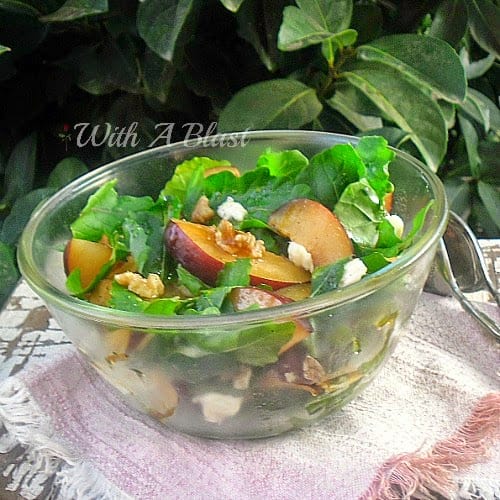 Add a few other ingredients, and this is one tasty salad to serve with just about anything – seafood, BBQ, baked dishes,,, name it, and this salad will go with it ! And, it only takes a couple of minutes to throw together.
Plum Arugula And Walnut Salad
6 – 8 Servings
INGREDIENTS:
4 cups Arugula
3 Large Plums, cut into segments
1/4 cup Goats Cheese, crumbled
1/2 cup Walnuts, roughly chopped
3 TB Light Olive Oil
1 TB Maple Syrup
Dash Salt
Black Pepper, to taste
DIRECTIONS:
1.) Layer the Arugula, Plums, Cheese and Walnuts in a salad bowl.
2.) Combine the Olive Oil and Maple Syrup – drizzle over the salad.
3.) Season to taste with Salt and Black Pepper.
4.) Keep chilled until ready to serve.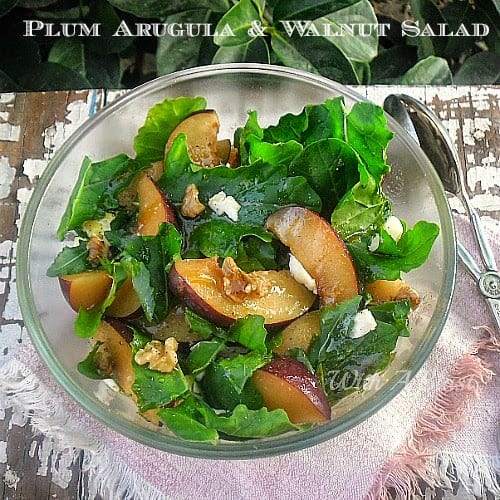 LINDA