An easy, no-bake Oreo Nutella Cheesecake for a last minute dessert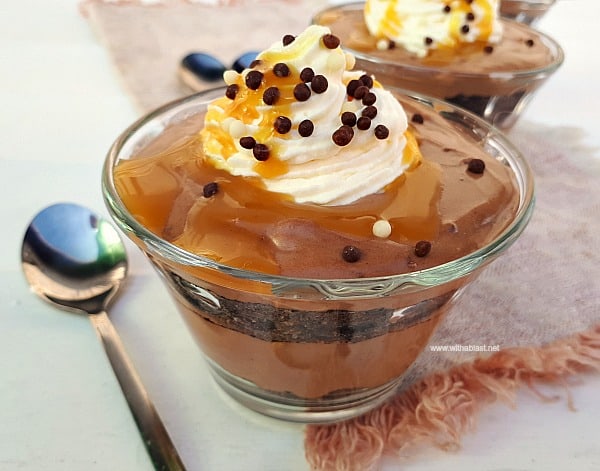 Simple recipe, yet so divine and always a winner – Oreo Nutella Cheesecake ! This is an especially great recipe for any last minute, or on a busy week day, dessert.
If your family is anything like mine, you know dessert is almost as standard as the main dinner meal. My kids' first question (usually!) is what is for dessert… not dinner, rather dessert.
But, then again as they grow older, I have noticed that dinner is more on their mind now, rather than dessert.  Not that they stopped enjoying dessert after dinner !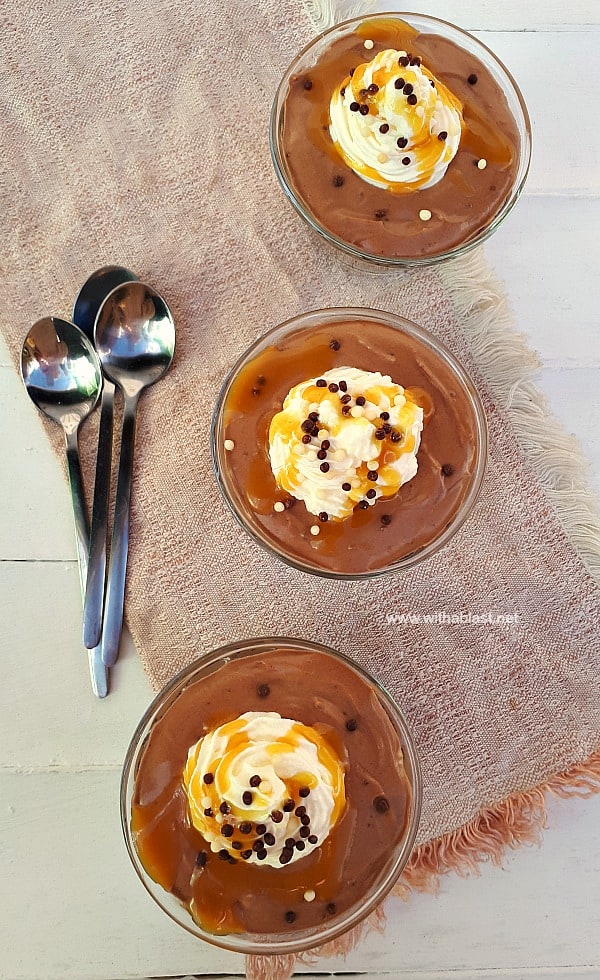 No-Bake desserts has to be my favorite kind. During Summer it is too hot to bake and well, Winter time it is just too cold in the kitchen.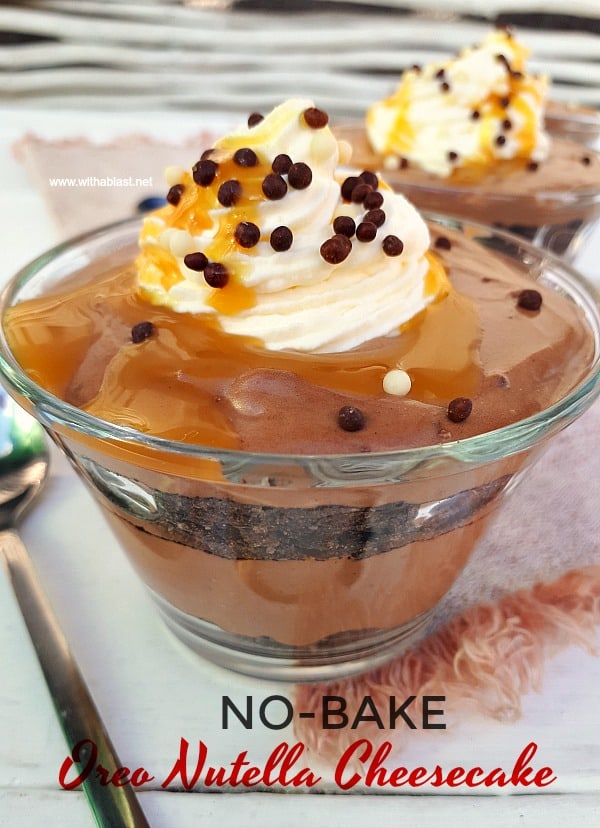 We have a very open layout house. The lounge flows into the dining room, which has an entrance to the kitchen (the other entrance to the kitchen is from the passage and from the lounge we have another entrance into the passage).
To top the open space, the laundry/scullery is at the back of the kitchen – also open plan but on a slightly lower level.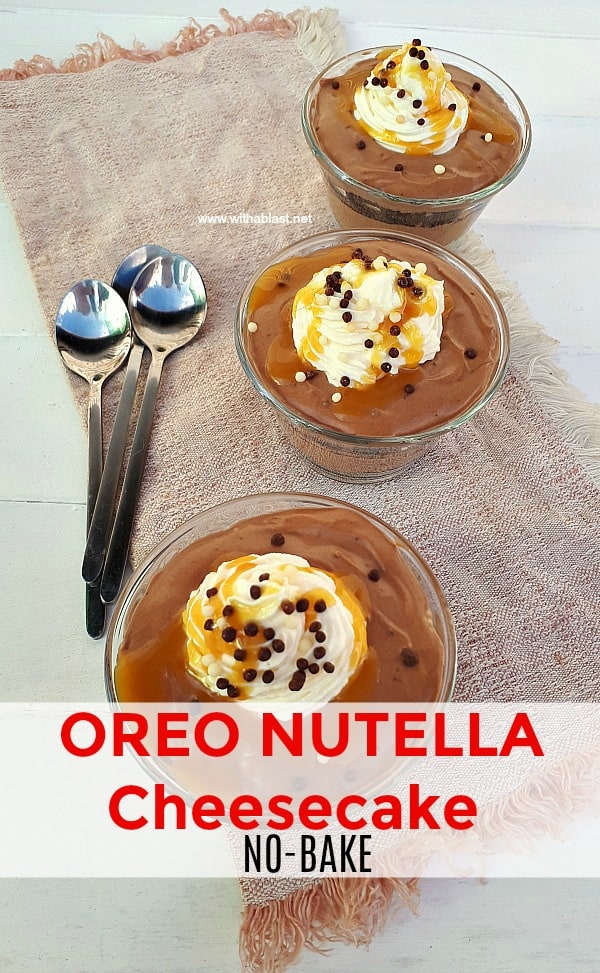 Point is, the oven won't heat the kitchen enough for me to want to stay in there too long – even if I have both ovens and the tumble drier on! Summertime,,, and this house gets hot as you can get – again due to all the open spaces, an air-conditioner just won't do.
That is mainly my reasons for preferring no-bake dishes and other quick and easy meals. But, don't get me wrong, catch me on a good day, and I will cook and bake up a storm !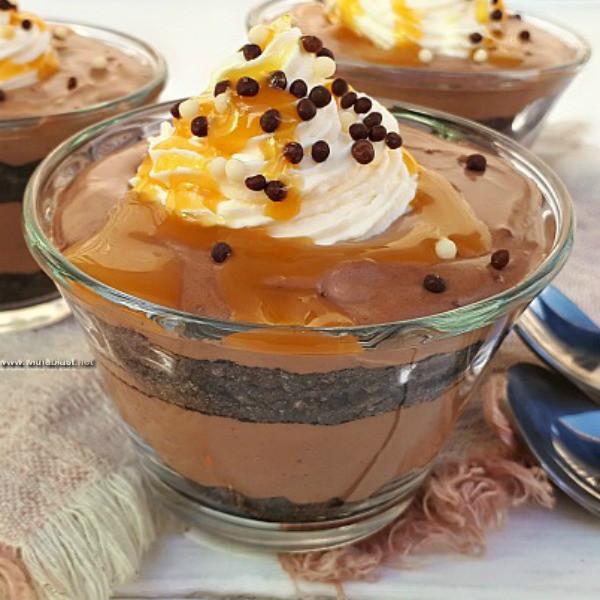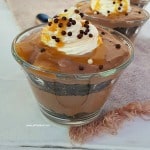 Chill at least 30 minutes and serve.
LINDA