We all need Quick and easy Dinner recipes from time to time ! In this collection we have pasta dishes, filling sandwiches and more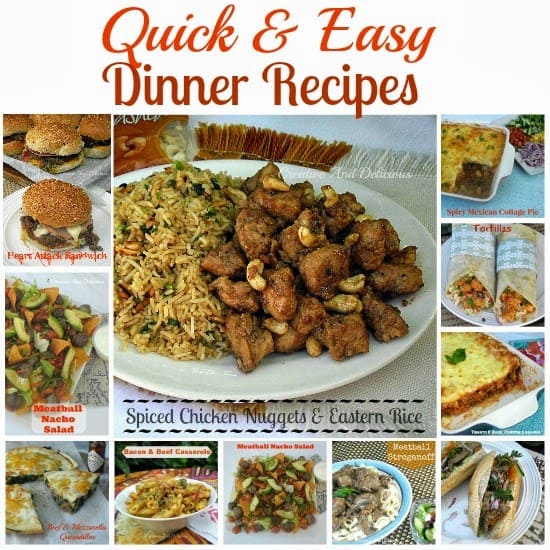 This post first appeared on my previous blog Creative and Delicious which is now merged with With A Blast
If you have been following WITH A BLAST for a while now, you will know I love quick and easy dinner recipes.
Not only dinner, really most recipes – appetizers, desserts, lunch and even drinks.
But, the meals must be delicious and my family must enjoy them. And I can assure you, I have some kind of picky-eating-blah-blahs among them !
All the recipes which I am sharing today have met their approval and some of the recipes are on a weekly feature here at the Nortje house.
I have included sandwiches, pasta recipes, as well as a salad which I only started to make recently, but it has already been requested twice by the family.
Any one of these recipes are perfect for a busy week night or to serve over a weekend. I hope you enjoy browsing through the recipes and if you do try one (or more!), please let me know !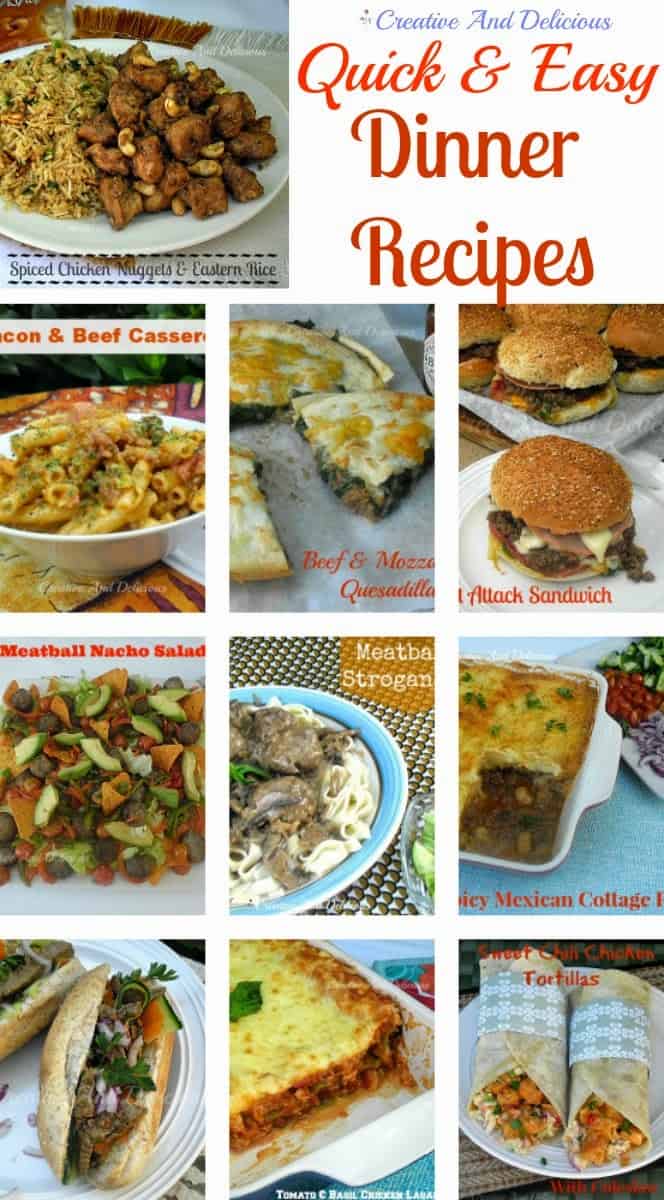 ~~ Quick PIN Link for the Collection ~~
Also see our Quick and Easy Dessert Recipes !
Quick and Easy Dinner recipes
Click on any of the images below for the full recipe:
Loading InLinkz ...
LINDA