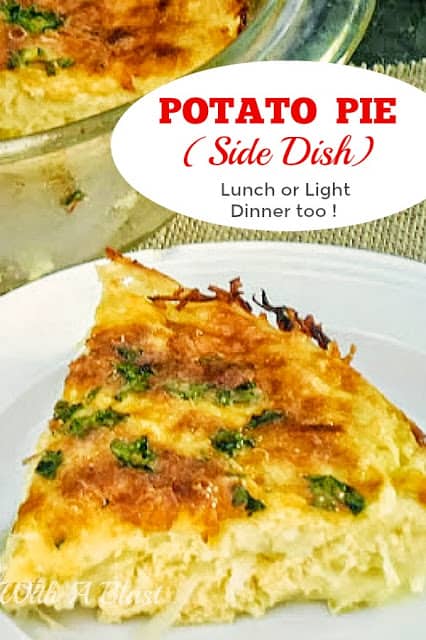 Easy and delicious Potato Pie side dish to most main meals. I love the combination of potatoes, onion and cheddar cheese in this dish.

It cuts into portions easily and looks as appetizing as it is delicious. You can not go wrong with this recipe, and it is all ingredients which you should already have in your pantry.
This is going to be another favorite with our family – there were no leftovers and only three of us !
Even though the crust part and the filling are prepared separately, the Pie combines everything together nicely.
Potato Pie (Side Dish)
source: Spyskaarte vir Elke Seisoen
6 Servings
INGREDIENTS:
Crust:
2 TB Butter, softened
3 Large Potatoes, peeled, grated roughly
1 Onion, grated
1 t Salt
3/4 cup Cheddar Cheese, grated
Filling:
1 cup Milk
2 Eggs
1 t Mustard Powder
1/2 t Salt
2 TB Parsley, chopped
DIRECTIONS:
1.) Pre-heat the oven to 180 deg C (350 deg F) – use all the Butter and spread on the bottom and sides of a 1 liter (4 cups) capacity pie dish.
2.) Place the grated Potatoes between Paper towel sheets and press most of the liquid out – transfer to a mixing bowl.
3.) Add the Onion and Salt to the grated Potatoes – mix well – press onto the bottom and sides of the prepared pie dish – sprinkle the Cheddar cheese over.
4.) Whisk together the Milk, Eggs, Mustard Powder and Salt – pour into the prepared crust.
5.) Sprinkle the Parsley over and bake for 50 – 60 minutes until golden and set.
Serve as a side dish, or even on it's own with a salad for lunch or a light dinner.
LINDA
MORE POTATO SIDE DISHES YOU MIGHT LIKE :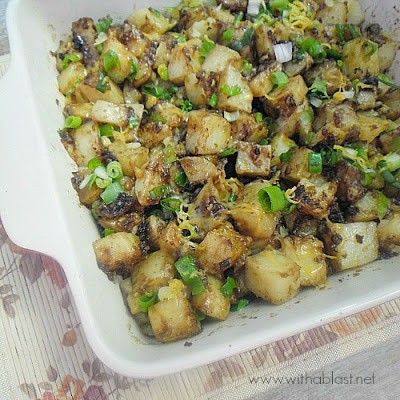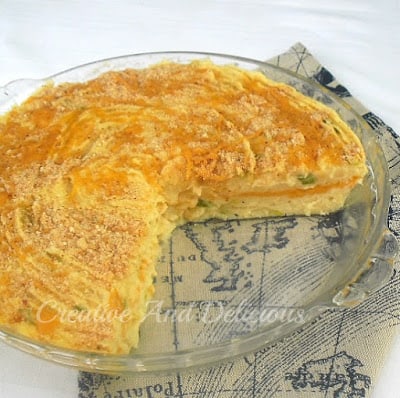 CHEESY MASHED POTATO PIE