DIY Kitchen Ideas – Easy and Do-Able do it yourself ideas for Your Kitchen ! Add more storage, change a couple of little things or built a pull-out pantry.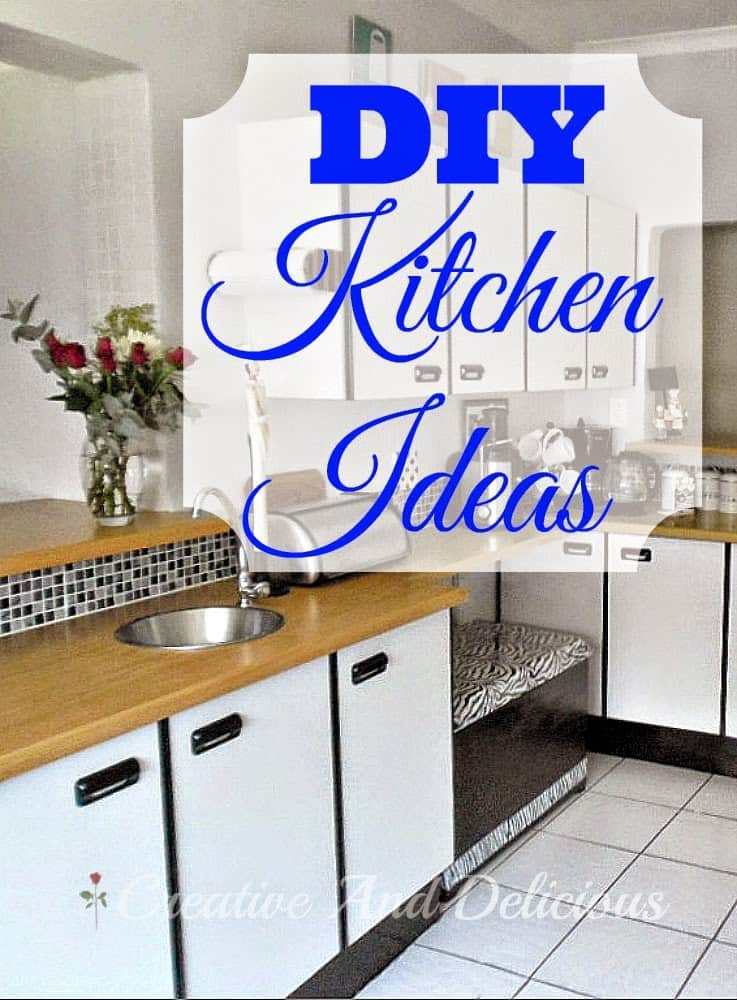 Since I can not really tackle any new projects, or even small crafts at the moment, I decided to put together a post of our Kitchen Renovation.
As well as all the small things which had gone into the kitchen and have been posted in separate posts.
This DIY Kitchen Ideas round-up post is also a great way for me to have everything together in one post. I hope you will benefit from some of the things we have changed.

Or built and even something small like updating what you already have, usually with paint or mostly to be more exact – Spray Paint !
We started back in 2012 and over the course of around 14 months ended up with a kitchen which suits our family's needs.
And a kitchen which I am now comfortable in, organized and easy to keep tidy.
But,, yes, always a BUT, there would always be room for upgrades. Additional storage, even more organizing in any kitchen, and I am sure it will be the same in our kitchen !
The ideas are already spinning around in my head. But for now, it will stay there as ideas and on a to-do list, which would hopefully be done soon as my medical issues are sorted out.
You might also like:
Click any image below to see the full post
DIY Kitchen Ideas
Loading InLinkz ...
LINDA