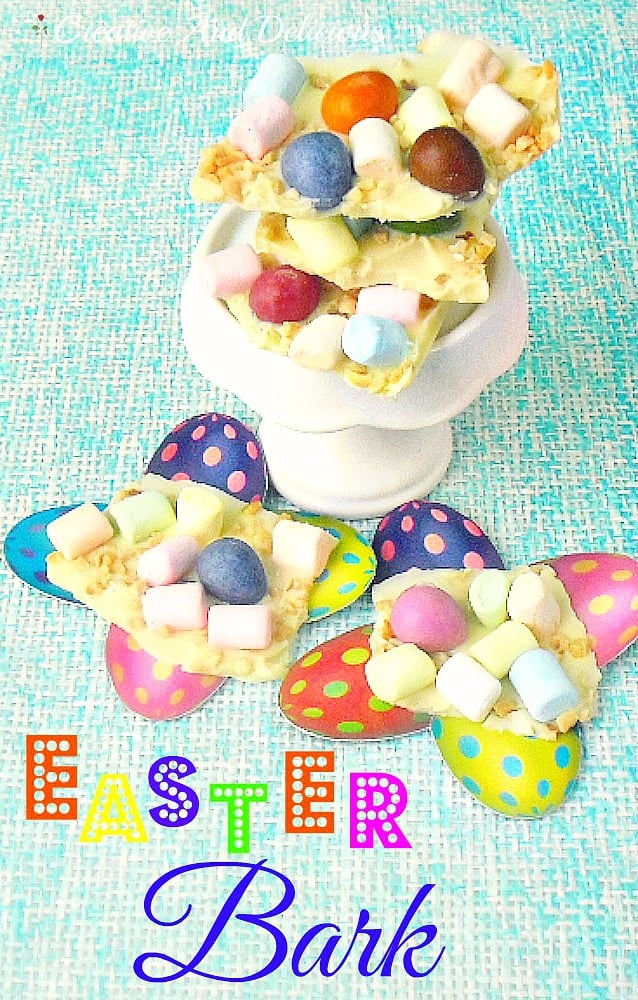 Here is a quick recipe for a nutty Easter Bark ! I always look forward to how a bark treat turns out, as I normally add whatever I am in the mood for at the time.
No big deal with this one – I love all Easter treats available in the stores this time of the year. Some mini marshmallows, chocolate filled mini eggs and nuts for this one !
I would recommend doubling the recipe, as these were gone in no time at all – same directions, only use a larger piece of aluminum foil and double the ingredients.
NUTTY EASTER BARK
INGREDIENTS:
400g White Chocolate, good eating quality
100g Chocolate Filled Mini Easter Eggs
1 1/2 cups Mini Marshmallows
1/2 cup Sprinkling Nuts
DIRECTIONS:
1.) Place a sheet of 20 x 30cm aluminum foil on a baking sheet.
2.) Melt the Chocolate until smooth – pour onto the center of the aluminum foil spreading the chocolate outwards with the back of a table spoon.
3.) Scatter the Mini Easter Eggs and Marshmallows over in a single layer.
4.) Sprinkle with the Nuts – place in the refrigerator to harden.
5.) Break into pieces – keep all leftovers in a container in the refrigerator.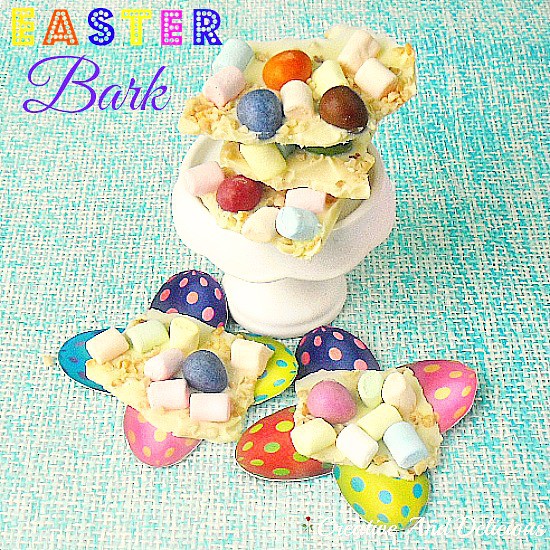 LINDA