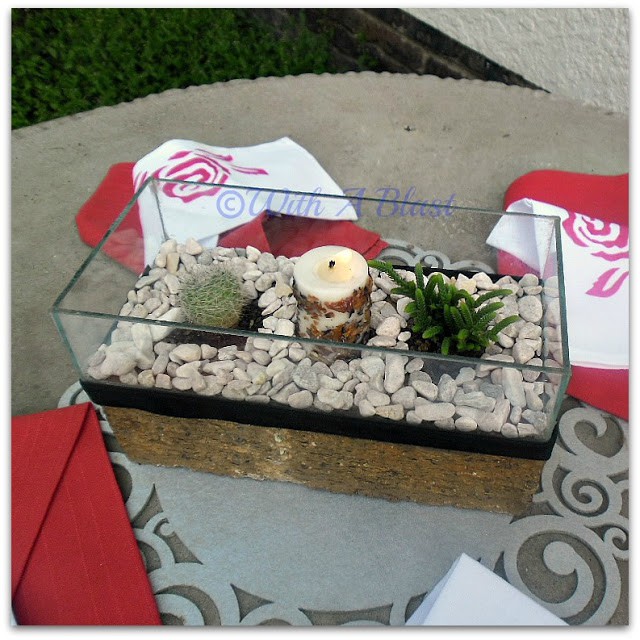 A week or two ago I shared with you how we made our DIY Portable Fire Feature, but even before that idea took place, I wanted to make some of these succulent/candle centerpieces.
Some time ago I pinned a brick similar to the one I am using today, with one candle and one succulent planted in the round openings.
Well, I never actually got to make it that way, as the Fire Feature came into the picture and after that the brick idea seemed almost too easy … I know, we all want something easy, but what we also want is something unique to ourselves.
And by this time, if you have been following me for a while, you should know that I love, love glass and candles – not together all the time, just two things which I love and have combined here.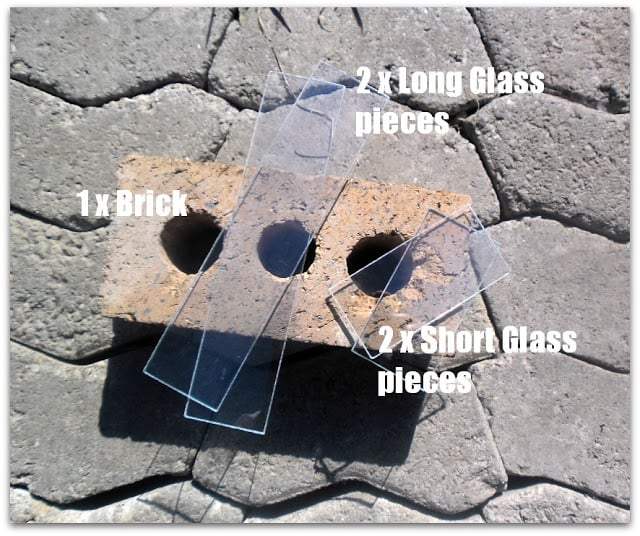 To make one of these, this is what you will need:
1 x Brick with round openings
2 x Long pieces of 3mm thick Glass (mine is 220mm = length of brick x 50mm = height)
2 x Short pieces of 3mm thick Glass (mine is 100mm = width of brick x 50mm = height)
Not all bricks are exactly the same, I suggest you measure yours and get the correct sizes
-The height is also up to you – I wanted mine more or less the same as the candle's height
-Not shown above – I used clear Marine Silicone Sealant to glue the corners of the glass together as well as the glass to the brick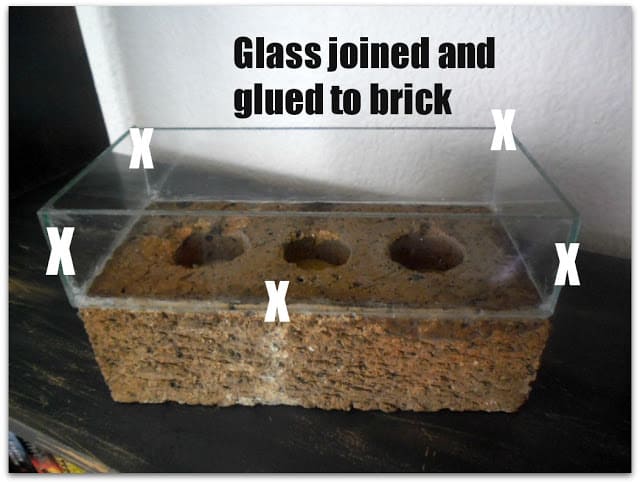 The "X" shows where we have used silicone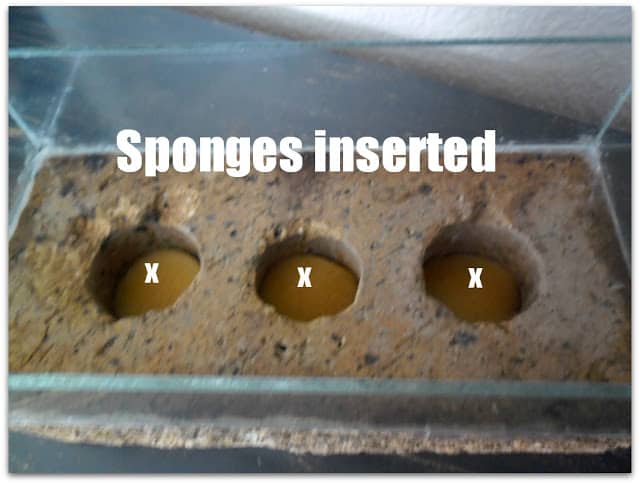 We added a couple of sponges (from inside medicine containers) to each opening, the two on the outer sides are mostly for draining and the middle is only to give height to the candle.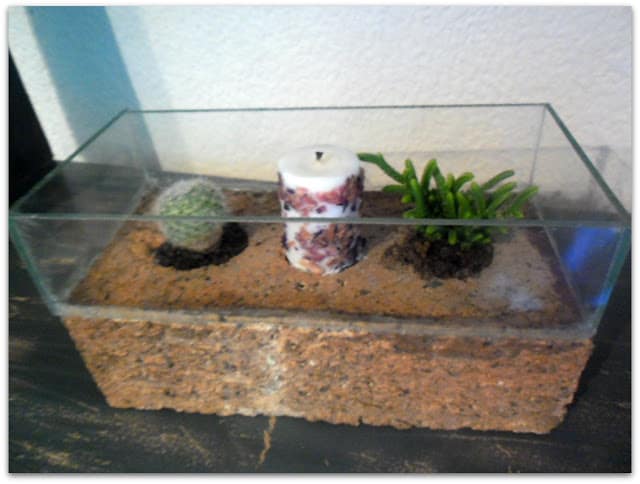 Next we planted two tiny succulents into each of the side openings and inserted a candle into the middle opening (see further down for the link on making your own potpourri dipped candles)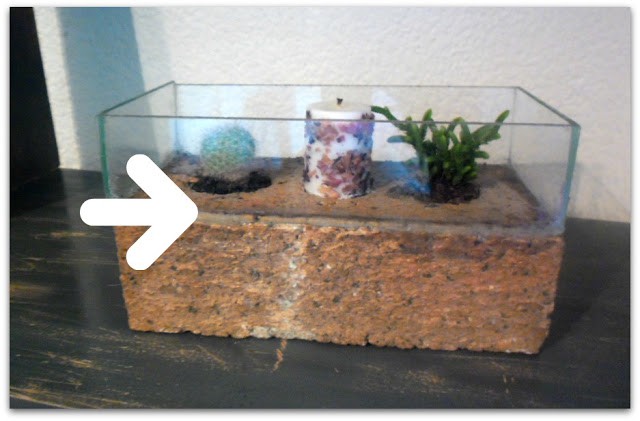 I did not like the messy joint between the glass and the brick, so I added a velvet black ribbon all round, and I only used temporary adhesive so that I can change it as the mood strikes me or if I want something different to go with a certain holiday.
This was the only brick with these kind of openings we had and at first I wanted to paint the brick but then decided against it … what is a small scratchcrack between a diy lover and a brick anyhow?
Finally, I added tiny river stones and that's it !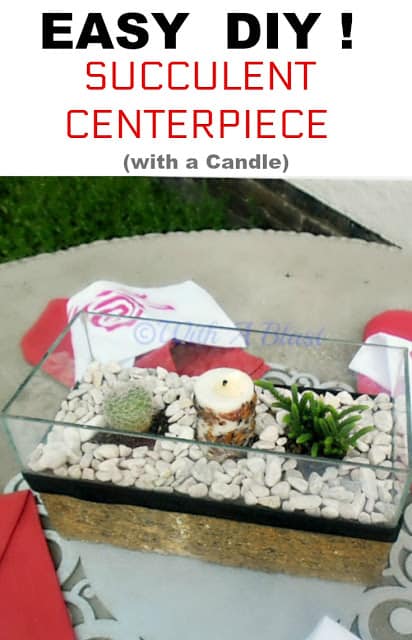 This is much smaller than the Fire Feature and also quicker to make. We normally have a few tables where we sit and chat when braaing (BBQ) outside as well as more than one serving table and I intend to make some more of these – just wanted to see how the first one turned out !
Roy and I both like this, so we will definitely get some more bricks and start putting them together.
Links to some of the above (ALL DIY):
LINDA