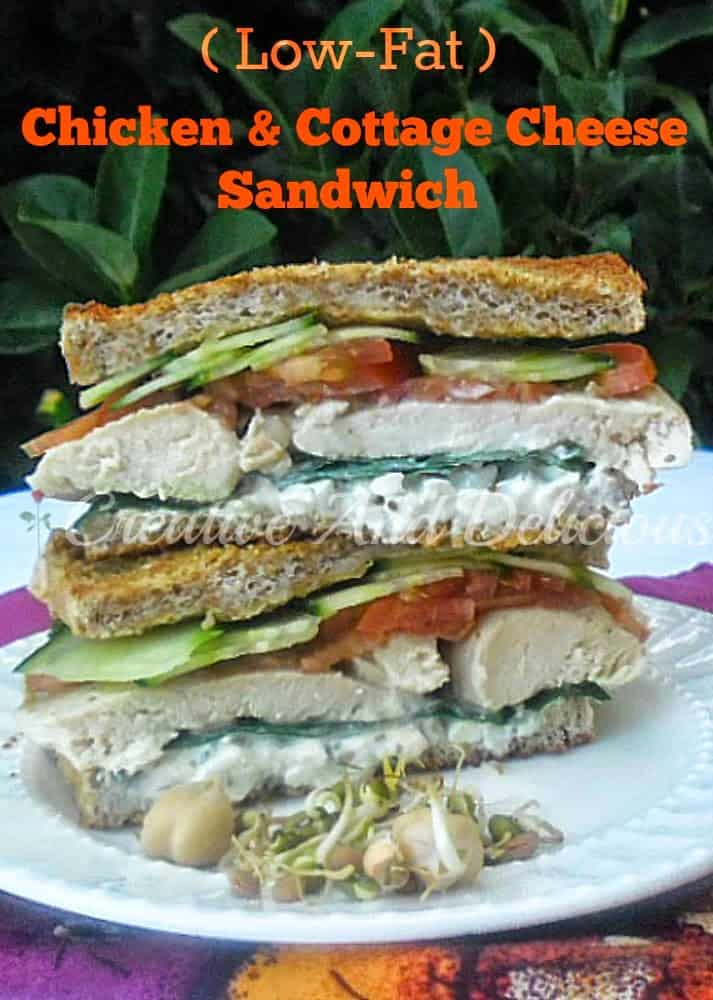 We eat a lot of sandwiches, lunch, picnics and even as an early dinner when we have something on later that night, or I make these Chicken and Cottage cheese sandwiches on a Saturday.

This is also a low-fat, healthy sandwich which you can enjoy without feeling guilty afterwards.
CHICKEN AND COTTAGE CHEESE SANDWICH
6 Sandwiches
INGREDIENTS:
1 cup Fat-Free Plain Yoghurt
1/4 cup Vinegar
1 t Garlic, crushed
1 t Salt
1 t Black Pepper
1/4 cup Lemon Juice
4 Chicken Fillets
12 slices Wholewheat Bread, toasted or plain
250g Chunky Fat-Free Cottage Cheese, plain
1/2 Bunch Spinach, washed
2 Tomatoes, sliced
1/2 English Cucumber, sliced
DIRECTIONS:
1.) Mix the first 6 ingredients together – marinade the Chicken Fillets in this mixture for an hour – grill or bake the Chicken until done and slice into thick slices.
2.) Construct the sandwiches in this order : Slice of Bread – Cottage Cheese – Spinach – Chicken – Tomato – Cucumber and top with the remaining slices of Bread.
I have mine with Bean Sprouts, but Roy and the kids prefer the sandwiches without any.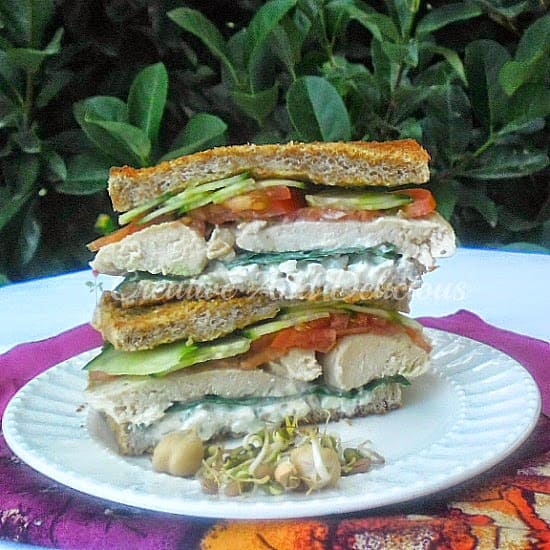 Linking up with these parties – also see my Party List: