Cheesecake and Pumpkin Brownie swirled all together and so easy to make too – Two-in-One Fall dessert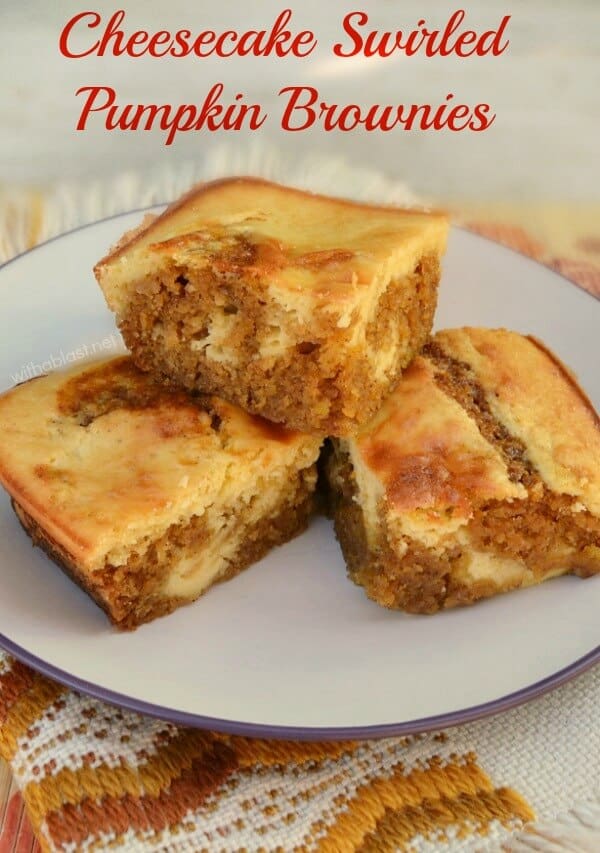 You would expect that something so divine as these Cheesecake Swirled Pumpkin Brownies would need much more attention when preparing, but in this case it really is mix one batch, mix the other, into the baking dish, swirl and bake.
There is no fuss, no nonsense, except you need to let the Pumpkin brownies cool completely before slicing into servings.
We do not have canned Pumpkin (besides soup that I know of) in SA, therefore I always use fresh pumpkin, cooked soft, but not watery, well drained and then I blitz a batch or three in the blender.
I would normally cook extra pumpkin separately, when we have some with our dinner, maybe in a stew or as a side, and keep the extra to blend for sweet treats the following day.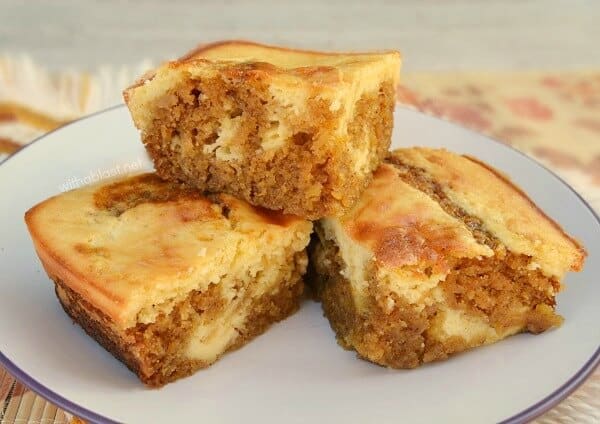 These Pumpkin Brownies are really outstanding, and tastes absolutely heavenly. The two layers blend together so well, but you get a taste from both, cheesecake and pumpkin brownie all in one bite.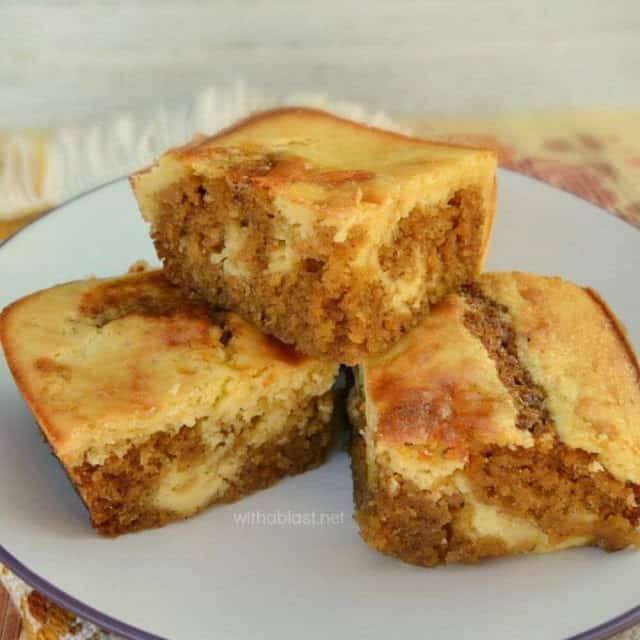 I thought whipped cream might be needed, but after tasting a tiny piece, I decided no cream and served the brownies on it's own and my family loved them… even the not-so-fond of pumpkin in a dessert.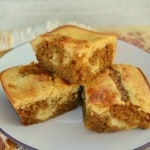 Cool completely before slicing into servings.
LINDA