Caramelized Brussels Sprouts with added Bacon ~ will be everyone's favorite side!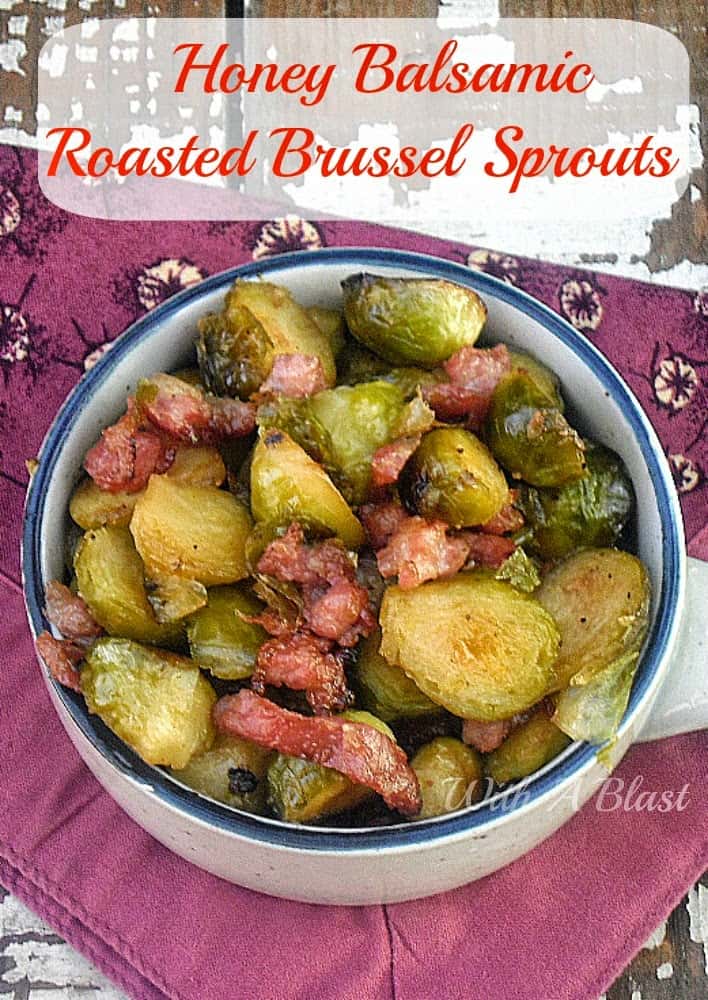 Brussels Sprouts and I .. we are huge friends, but my husband and son,, not.at.all. That is until I started making these Honey Balsamic Roasted Brussels Sprouts !
I made the first dish a couple of months ago and at first, both of them gave the Brussels Sprouts that look – you know the look ?  "..I don't want this ! … why do we have to suffer through this?…" Yep, that look.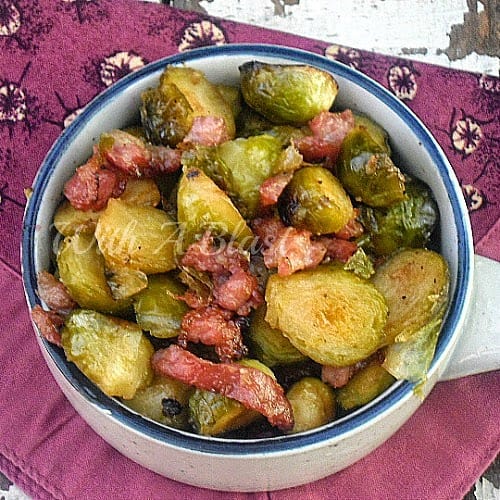 They did however notice the Bacon and why am I not surprised .. because Bacon makes it all better! The whole family now loves Brussels Sprouts, providing I make it exactly the same as this recipe.
I had seen Brussels Sprouts with Bacon flying all over the net, and that's how I started to built this recipe – Brussels Sprouts and Bacon – taste … season .. taste .. Honey and Balsamic Vinegar ! Voila ! Easy as that and fortunately I wrote everything down as I was adding ingredient after ingredient.
Slightly sweet and sour, but with just the right saltiness, or should that be the other way around ? Oh well, not that it matters, I can now happily load in a bag or three of Brussels Sprouts whenever we go grocery shopping and I know it will be enjoyed by my whole family.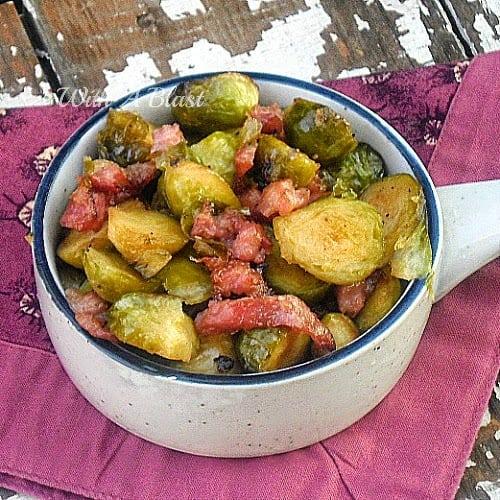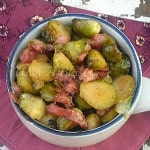 Serve warm with extra Black Pepper.
LINDA