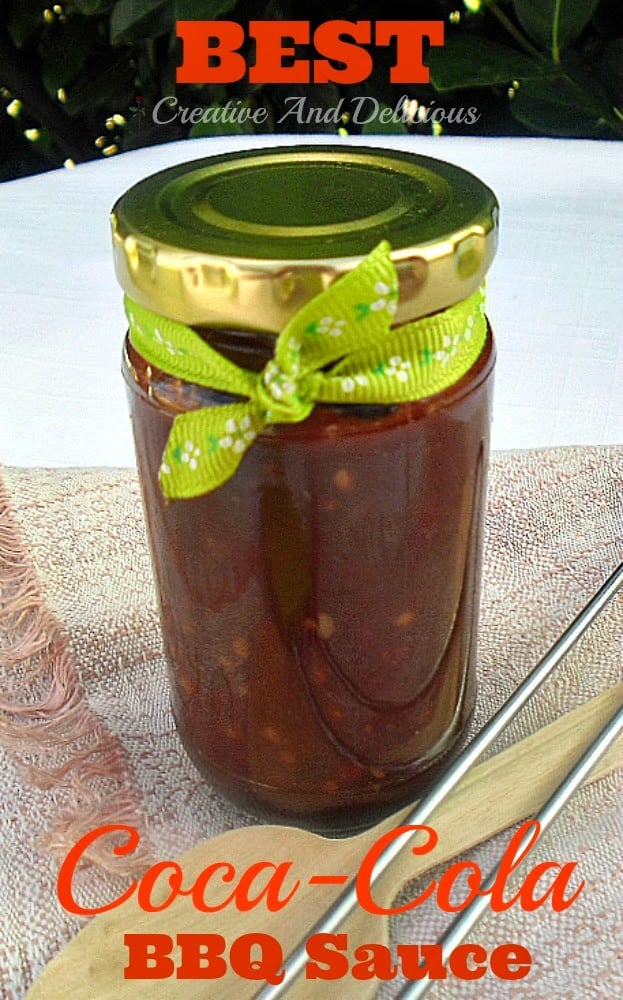 I make this Coca-Cola BBQ Sauce at least once every week as we use the sauce not only as a Burger sauce, but it is great over most meats as well. And the sauce only takes 10 minutes to make.
We use the sauce as a marinade, basting sauce and on meaty sandwiches, which really makes this great to have on hand all the time.
Used warm, right after cooking up a batch, you can use the Coca-Cola BBQ Sauce immediately as a basting- or burger sauce, but be sure to let the sauce cool down completely before using it as a marinade though.
Have a Dad who loves his BBQ-ing or burgers ? Double the recipe, bottle, add a gift tag and this sauce makes a delicious Father's Day gift by itself, or add some BBQ gadgets etc and make a hamper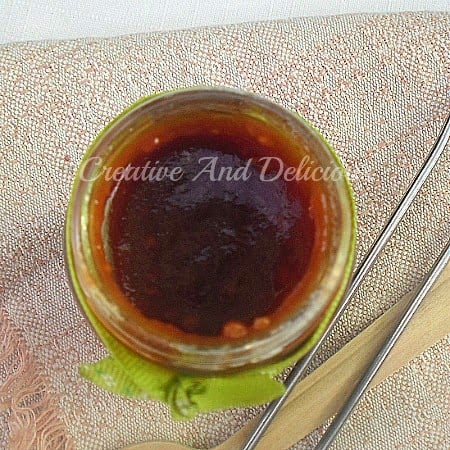 10 Minute BEST Coca-Cola BBQ Sauce
makes approx. 2 cups
INGREDIENTS:
1 cup Coca-Cola
1 cup Tomato Sauce (thick ketch-up)
1/3 cup TB Red Wine Vinegar
2 t Worcestershire Sauce
Dash Tabasco
2 t Garlic, crushed
1/4 cup Brown Sugar
DIRECTIONS:
1.) Heat all ingredients, stirring until the Sugar has dissolved – lower heat and simmer 8 – 10 minutes.
2.) Remove from heat and let cool 10 minutes – pour into a sterilized bottle and keep in the refrigerator – use within 7 days.
Use as : Marinade / Basting Sauce / as is on Meat Sandwiches/Burgers or anywhere one would normally use BBQ sauce.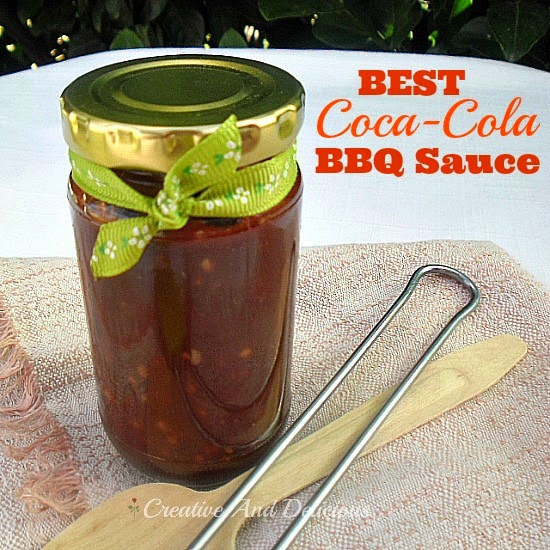 LINDA