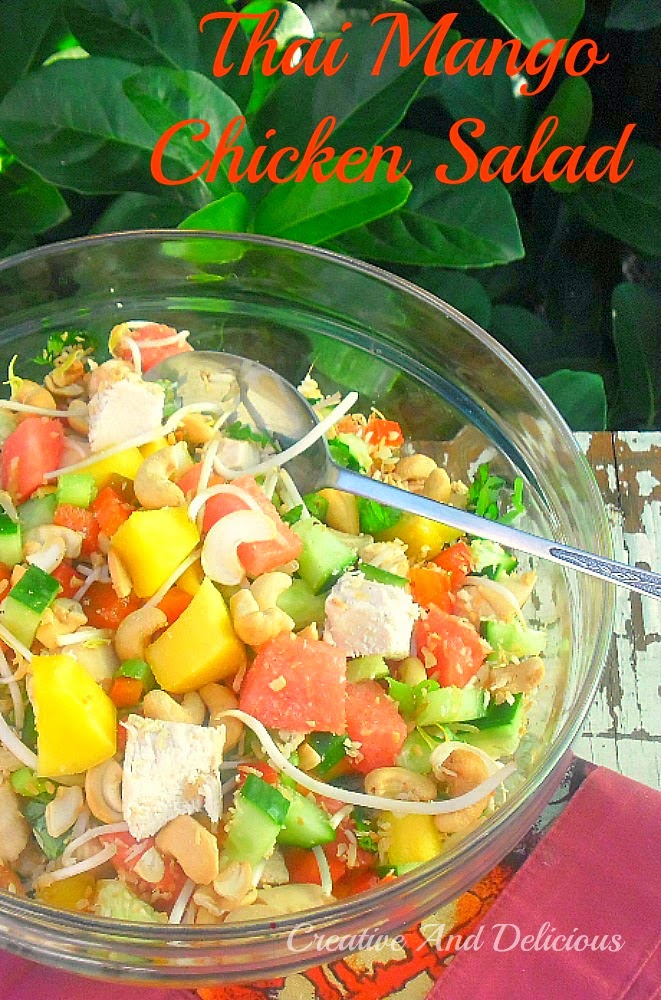 This salad is not only filling, it is also very refreshing. It is perfect on a warm evening as a light dinner, or served at lunch time.
The Thai Mango chicken salad is full of fruity and salty flavors. At first the dressing will taste very strong, but drizzled and mixed over and into the salad, it it delicious.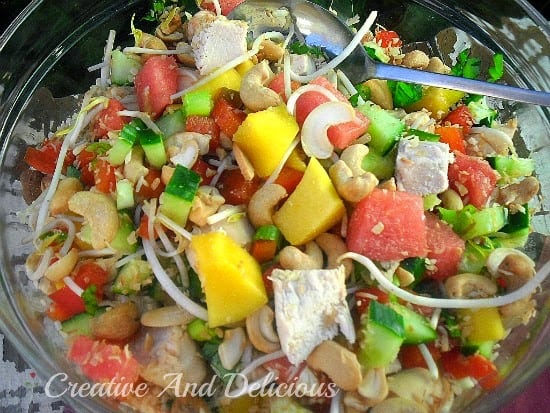 Nothing but flavorful tasty goodness !
Thai Mango Chicken Salad
INGREDIENTS:
SALAD:

3 cups cooked Chicken, cubed
1 Mango, peeled, pitted and cubed
1 Red Pepper, chopped
1 1/2 cups Bean Sprouts
1/3 English Cucumber, chopped
1/4 cup Coconut, lightly toasted
1/3 cup Cashew Nuts
3 Spring Onions, chopped
1/4 cup Basil Leaves,torn
2 cups Watermelon, cubed
DRESSING:

1/3 Freshly Squeezed Lime Juice
3 TB Fish Sauce
1 TB Soy Sauce
1 1/2 Brown Sugar
1 Thai Chili Sauce
DIRECTIONS:
1.) Place all the Salad ingredients in a large mixing bowl and toss together.
2.) Mix all the ingredients for the Dressing in a small mixing bowl – drizzle over the Salad ingredients and mix.
3.) Transfer to a large serving bowl or individual salad bowls and serve.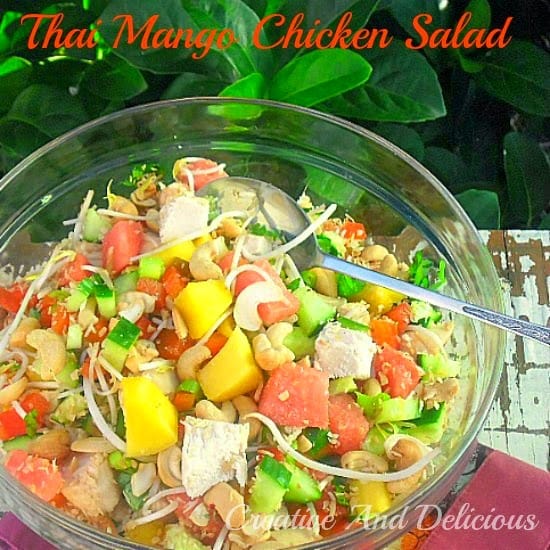 LINDA