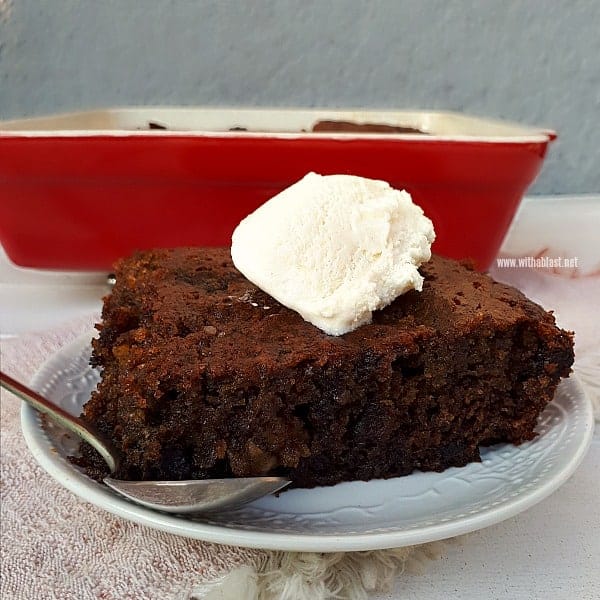 This South-African Tipsy Tart is a rich, sweet and sticky dessert !
Today's post would have been a savory recipe as well as this sweet recipe I am sharing here .. but late this afternoon we decided to take my doggie girl, Chichi, to the vet. (Take-outs from the Colonel then)
She hasn't been well for a while now and lately she was getting worse. It started a few weeks after our dogs were all poisoned (except Chichi) in April this year. Peki, our Pekingese, and Demon, our Jack Russel died that night.
Chichi started to slowly withdraw herself, is scared of loud noises or too many people around. At first we thought it would go away after a while, when it didn't, we got puppy Rex as a playfriend for her and it seemed to help for a month or so. She started having all sorts of problems again during the past few weeks. So the doctor reckons it is definitely some sort of depression – we got some meds and if that does not work we have to take her to a Behavioral Specialist.
Enough said, I only hope she will get better soon as I hate seeing my pets ill or in any kind of discomfort.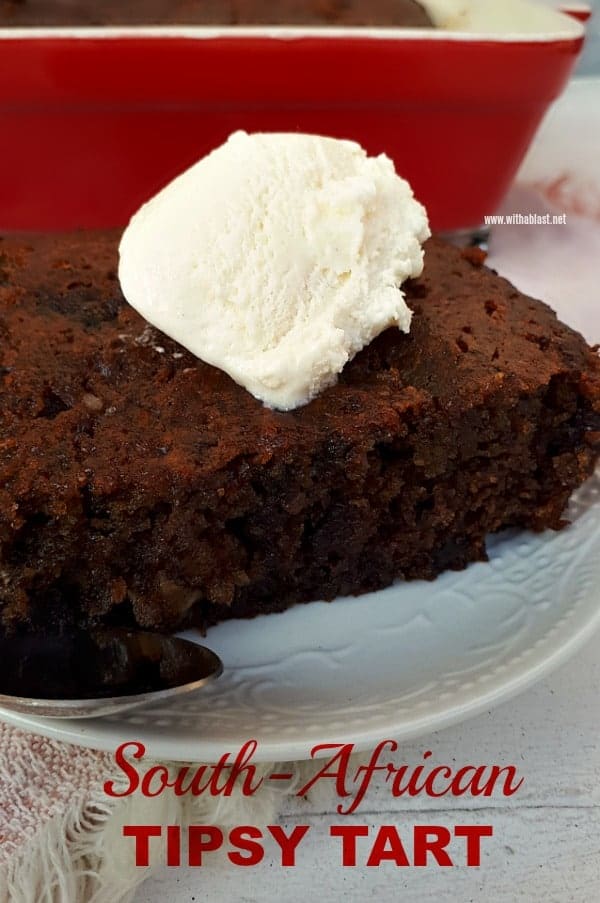 Fortunately, I baked this Tart this morning already. It is also known as "Cape Brandy Tart" in South-Africa. There are many variations on this recipe, but this is the basic and most well-known.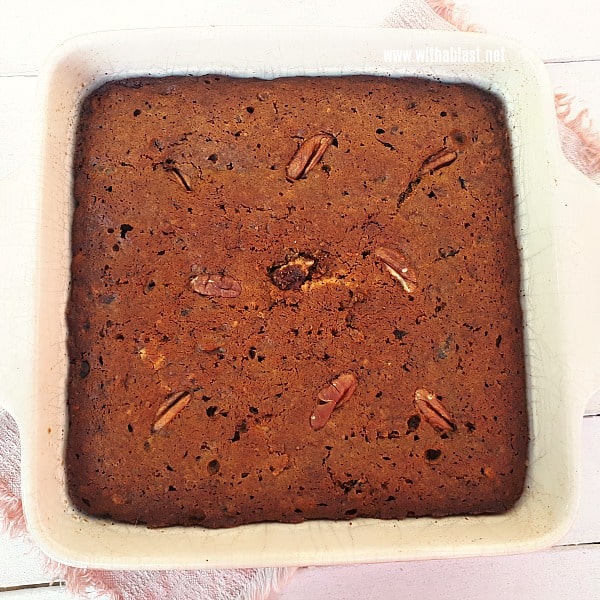 Hot out of the oven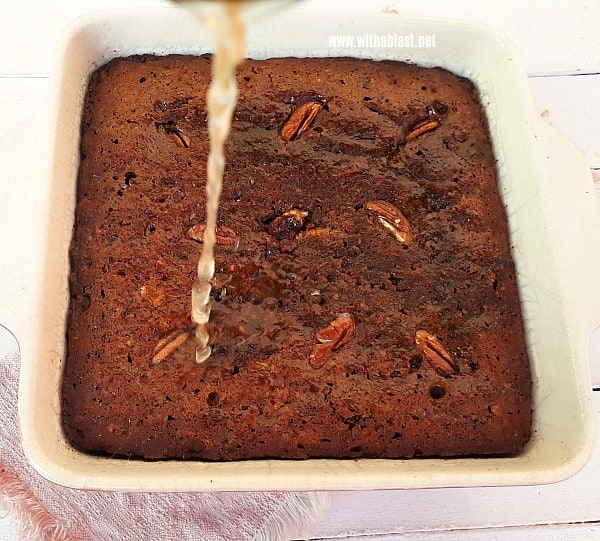 Pour Syrup over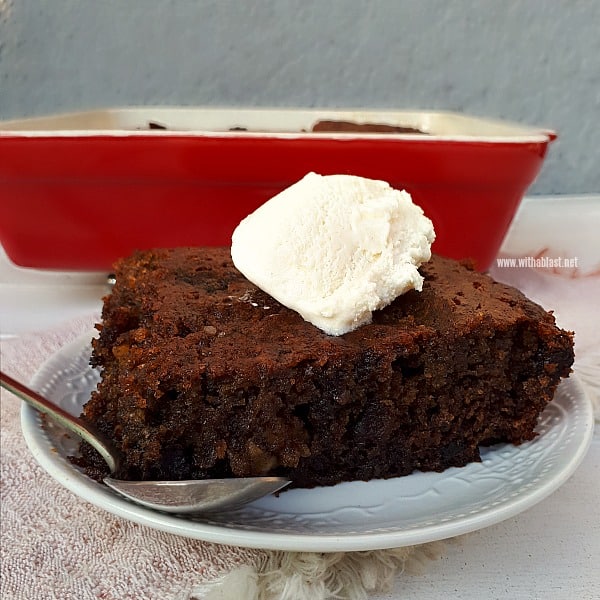 This tart can be served warm or cold, whichever way, it is delicious.
South-African Tipsy Tart
8 Servings
INGREDIENTS:
250g Pitted Dates, chopped (8 oz)
1 t Baking Soda
1 cup Boiling Water
1/2 cup Butter
3/4 cup Sugar
2 Extra-Large Eggs
1 1/2 cups Flour
2 t Baking Powder
Pinch Salt
1/3 cup Pecan Nuts, chopped
Whole Pecan Nuts, (to decorate – optional)
Syrup:
1 cup Sugar
1 cup Boiling Water
1 TB Butter
1/2 cup Brandy
1 t Vanilla Essence
DIRECTIONS:
1.) Pre-heat oven to 180 deg C (350 deg F) – Spray a 20 x 30cm (13 x 9 inch) oven dish with cooking oil
2.) Mix the Dates, Boiling Water and Baking Soda – let stand at least 5 – 8 minutes.
3.) Meanwhile, beat the Butter and Sugar until creamy – add the Eggs and beat well.
4.) Sift together the Flour, Baking Powder and Salt – add to the Butter mixture and stir until combined.
5.) Add the chopped Pecan Nuts and the Date mixture to the batter – stir until well mixed.
6.) Transfer batter to the prepared oven dish – place a few whole Pecan Nuts on top (if using) and bake for 50 – 60 minutes (this tart does turn very dark – it should feel spongy when lightly tapped).
7.) Remove from the oven and prick several times with a fork.
8.) Bring the Sugar, Boiling Water and Butter to boiling point – the Sugar must be dissolved – let simmer for a few minutes and then add the Brandy and Vanilla – bring to boil again and remove from heat.
9.) Pour the hot Syrup over the tart and let stand until all the liquid has soaked into the tart.
Serve warm (or let it cool completely) and serve with Whipped cream or Ice Cream.